50 Shades Filming: Bental 5 The Contract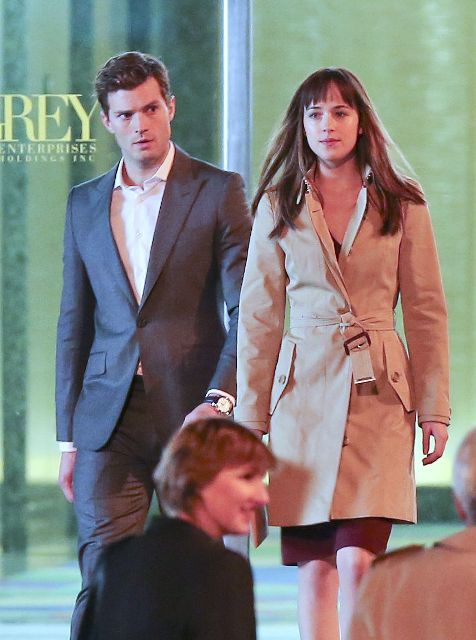 The filming of 50 Shades of Grey continued filming into sunday night. Dakota Johnson is seen leaving a building with a large envelope in her hands. She kisses Jamie Dornan and then steps into her VW Bug. I love the look on Jamie Dornan's face as he's following her. It's still below freezing in Vancouver and it's cute that Dakota continues to wear her UGGS when they aren't filming her feet. It's incredible that these photos of the filming are getting out right now. The security is trying to stop fans from snapping pictures, even going so far as surrounding one person with open umbrellas when they were sitting in their car.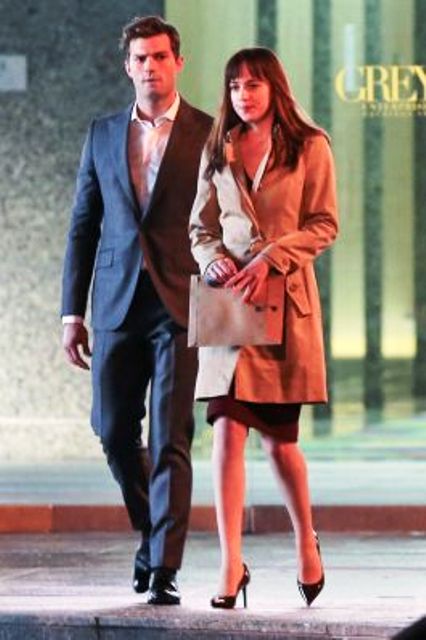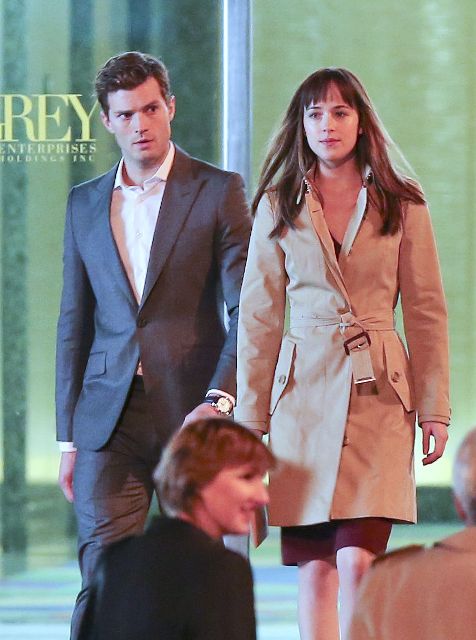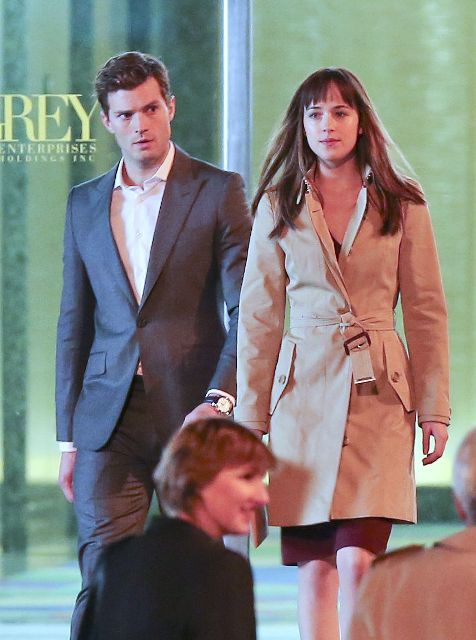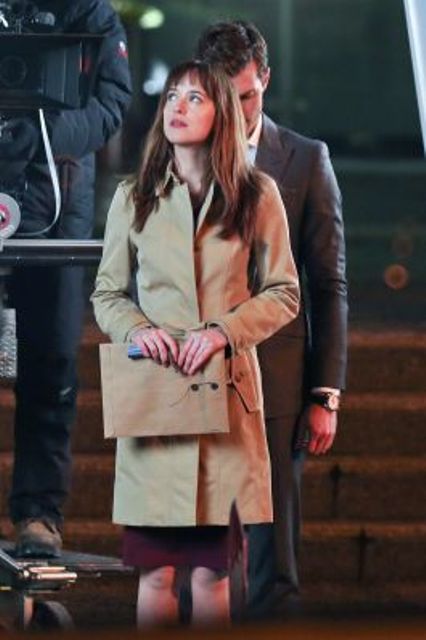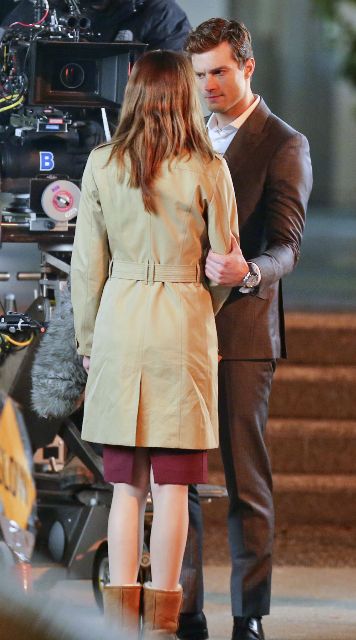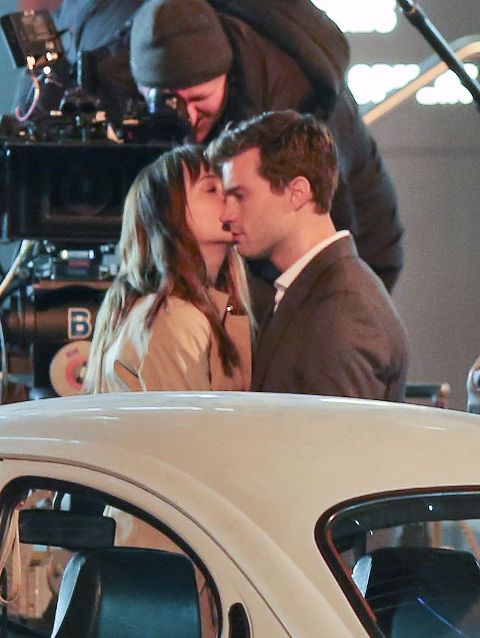 © 2013 – 2018, 50SHADESGIRLPORTLAND . All rights reserved. All information and materials contained on this website including text, photos, and logs are for the exclusive property of 50shadesgirlportland.com. Content cannot be reproduced, distributed, transmitted, displayed or published without consent from the author of the website.