EXCLUSIVE: MARIOS STORE FEATURED IN FSOG MOVIE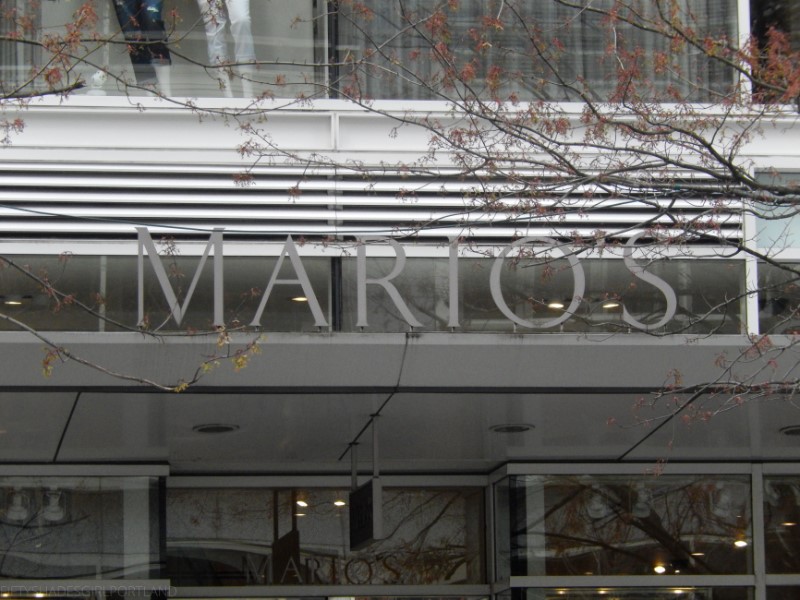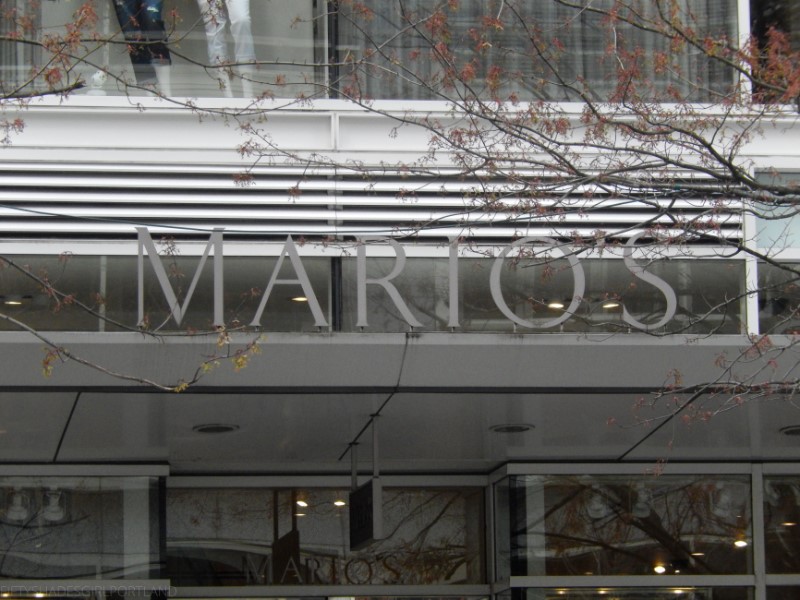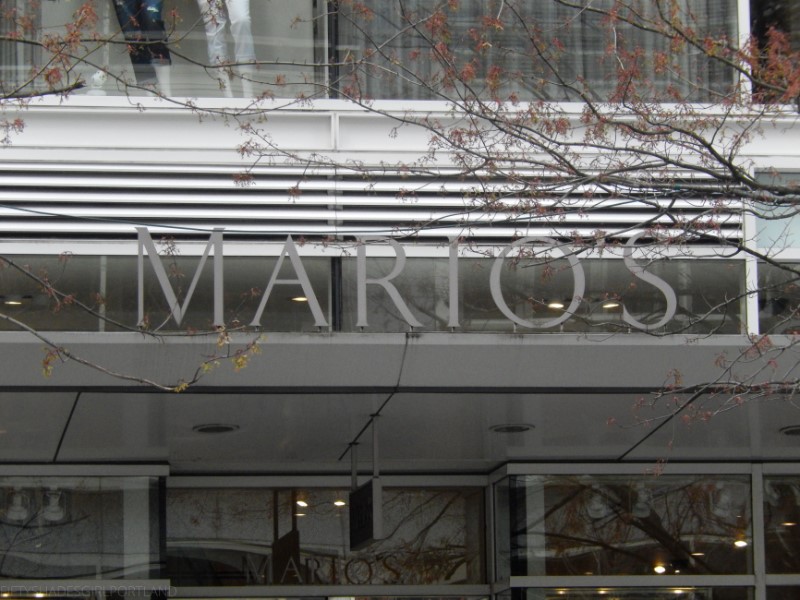 In the Fifty Shades of Grey books they feature Nordstrom as the store that Taylor and later Christian shop at for Anastasia's clothing. I noticed right off in the movie that there were no shopping bags that looked like Nordstroms silver bags. There were some darker colored bags sitting on the chair in the "Heathman" suite after the first night Ana stays in Christians room. I assumed they were just generic, no named. Soon after the movie was released a new still came out from Universal and it clearly shows a lovely dark brown box with silver tie and bow that says MARIOS on it. Because I am here in Portland I immediately thought of the Marios store in downtown Portland. I sent the photo to them and they confirmed that yes, they were featured in the movie. That was very exciting and I decided to contact them about their involvement in the movie.
When I spoke with them I  found out that they also provided some of the clothing we see in Christian Greys closet. The intriguing thing about it was that the clothing they provided came straight from owner Mario himself. Instead of pulling from their stores in either Portland or Seattle, he provided from his own collection for Christians closet. When I learned of this I went back to look inside that closet to see all that was there and discovered that there are a lot of shirts, jackets and pants on the racks along the left side of the closet walls. These must the clothing that were provided by Marios. They do carry several of the mens designers that were used for dressing Christian Grey.  The store also provided the shopping bags and boxes that we see in the "Heathman Suite".
My visit to their store here in Portland proved to be an amazing afternoon. My first impression when walking through their front doors was that yes, indeed this is where Christian Grey would shop. Their Seattle store is located quite close to Escala which is also a nice coincidence. They carry several designer names for both men and women which include Ermenegildo Zegna which Jamie Dornan just did a campaign for Spring/Summer 2014. The store was all designed in glass and chrome with a beautiful stairway to the upper floor for woman's wear. After I arrived on the second floor I quickly viewed where Anasatsia would find her style. They carry a full array of womans clothing from jeans through formal gowns. They carry not only clothing but shoes, belts, ties and all accessories for men and women.
Marios sent me this statement about their presence in Fifty Shades of Grey movie:
Mario's is the premiere shopping destination in the Pacific Northwest with stores in both Portland and Seattle. In 50 Shades of Gray, when Christian goes shopping to select a few fancy gifts for Anastasia, naturally he chose to make a stop into Mario's. You can see the packaging in one particular scene. When filming, Universal Studios directly reached out to Mario's for this partnership in order to make the Northwest location as real as possible. In reality, the building that Christian resides is only blocks from Mario's. Another fun fact: the clothes in the closet from the scene in the trailer where Christian's back is turned to the screen are actually from Mario's personal wardrobe. Universal called with a request for clothing for an additional scene they were doing and in order to not take clothes off the sales floor, Mario opted to send a few of his personal favorite shirts and sport coats instead. We were thrilled to play a small role in the blockbuster hit to help represent Seattle at its best.
Thank you to Marios for their information and welcoming me to their Portland store.
You can find more about Marios at their website Marios.com 
Lots more photos in the Photo Gallery.
Its definitely the perfect shopping place for Christian Grey and Jamie Dornan.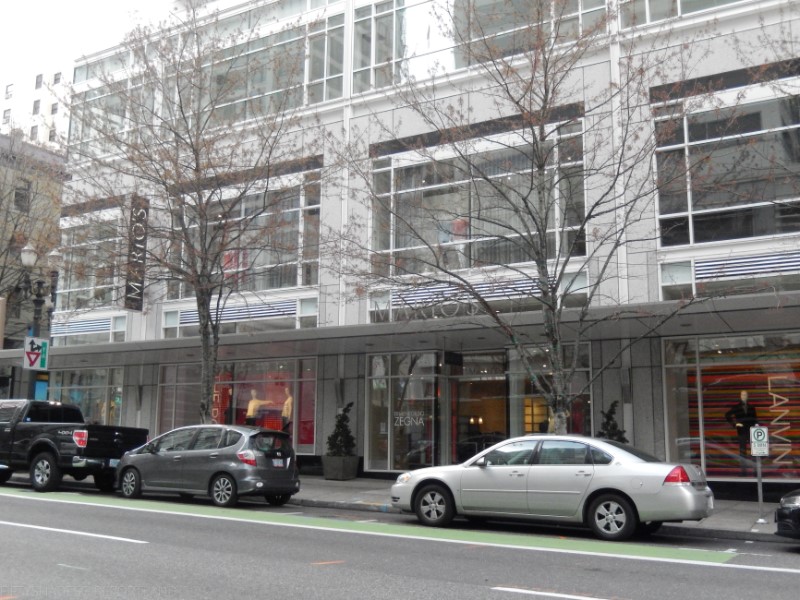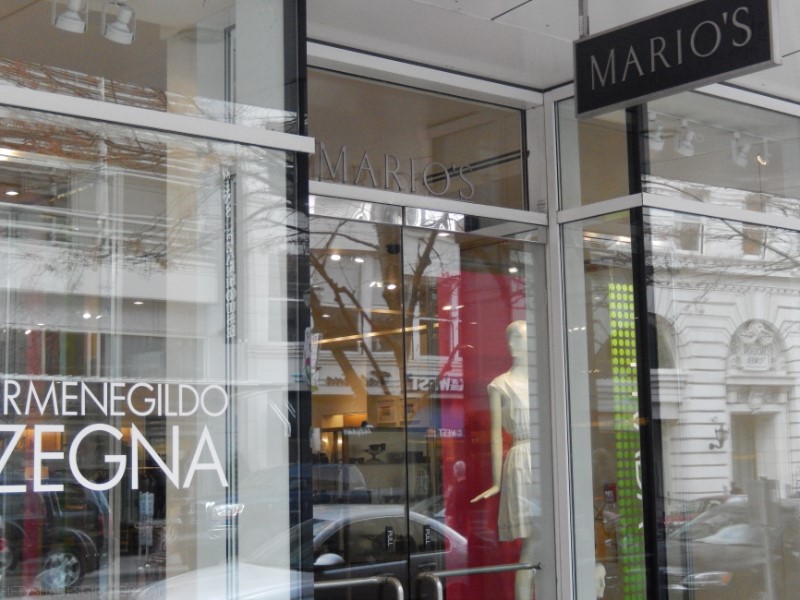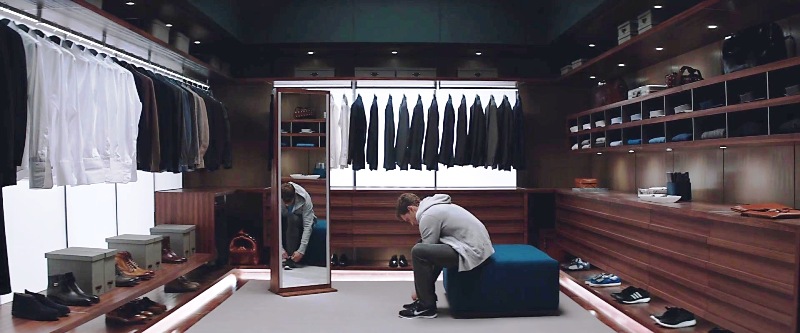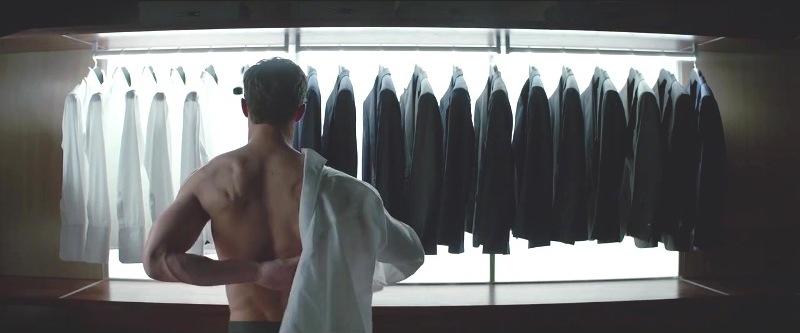 Jamie Dornan would love this area.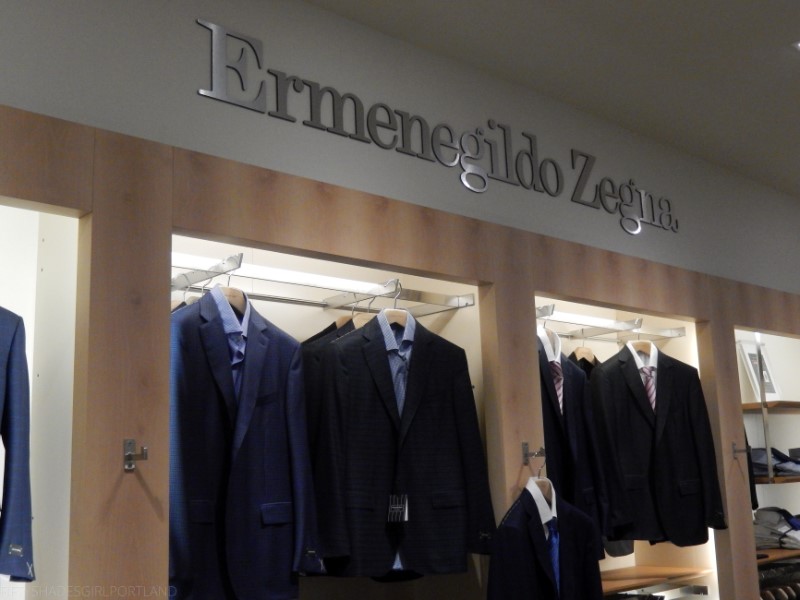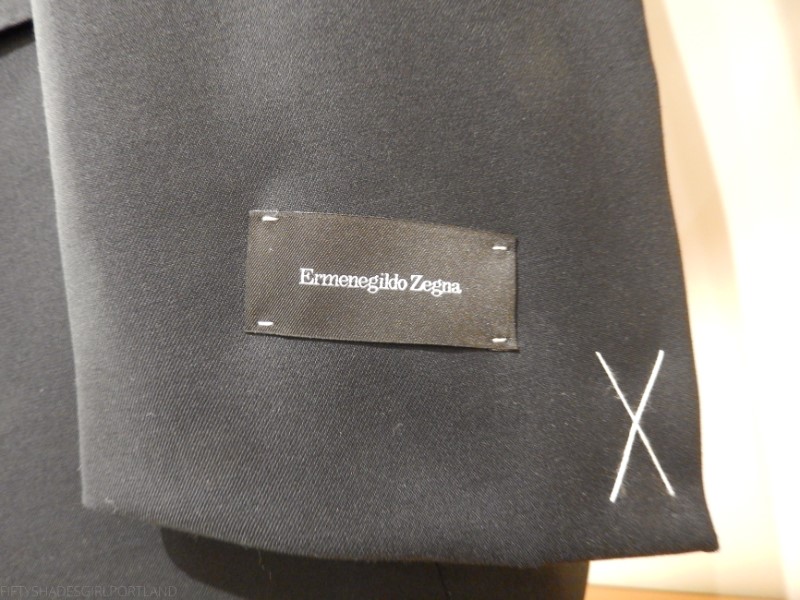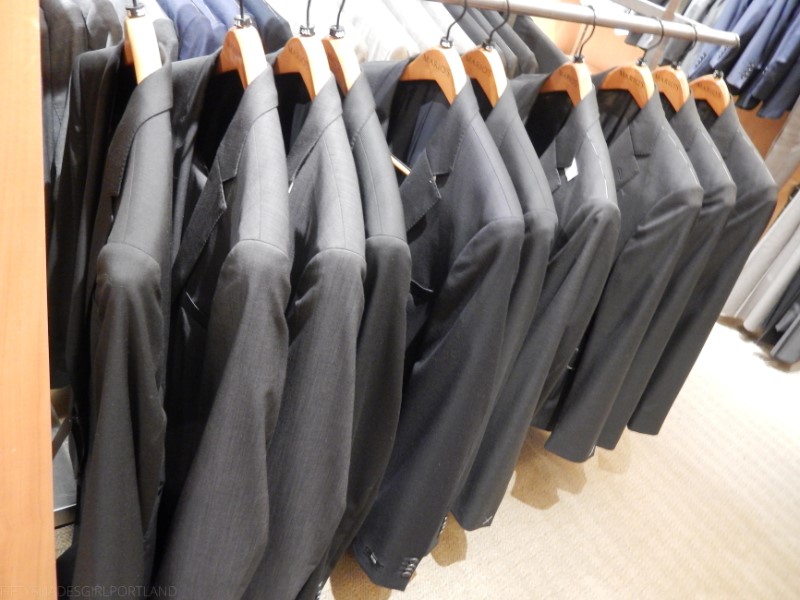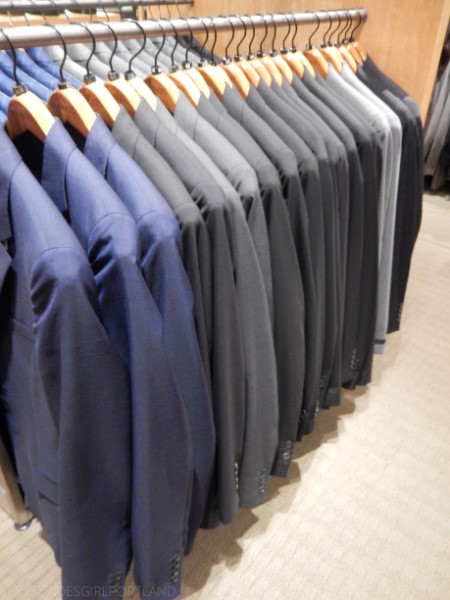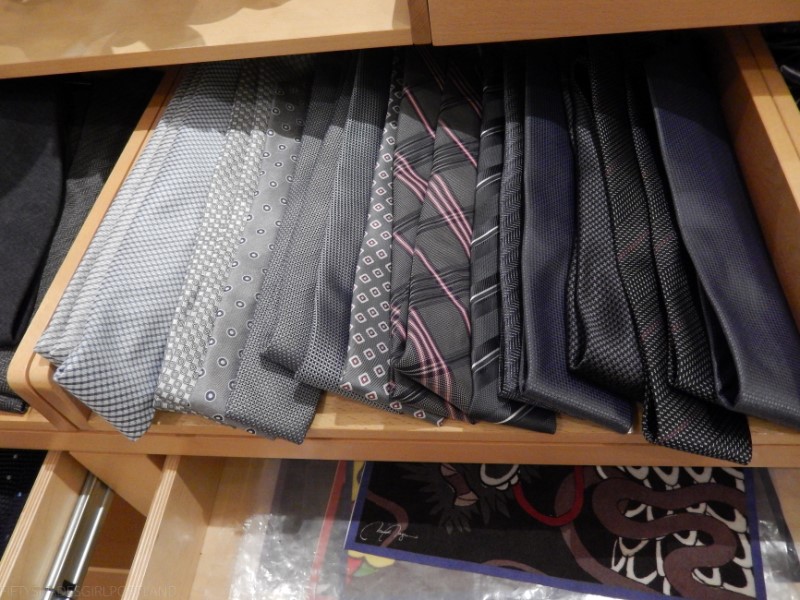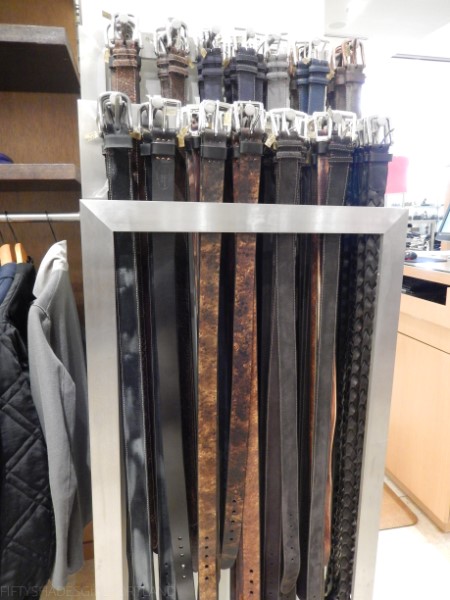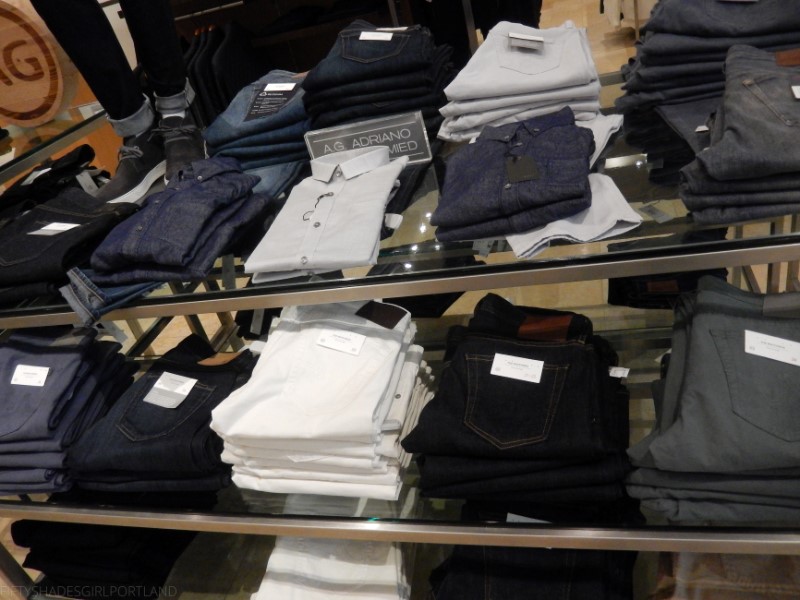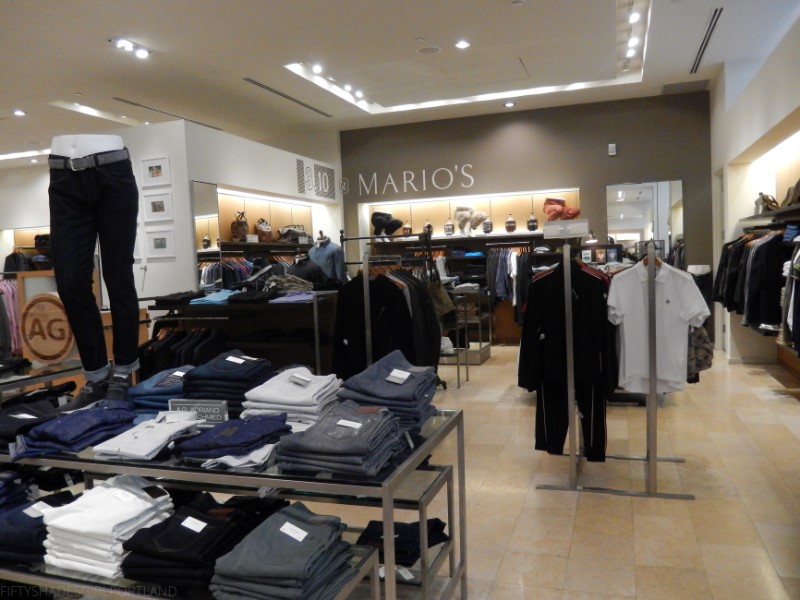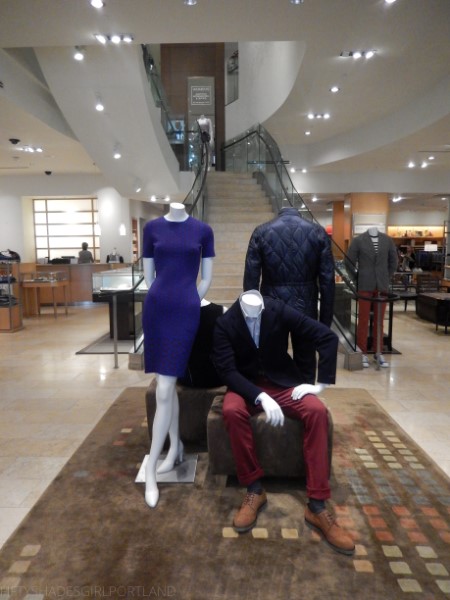 Anastasia's Floor: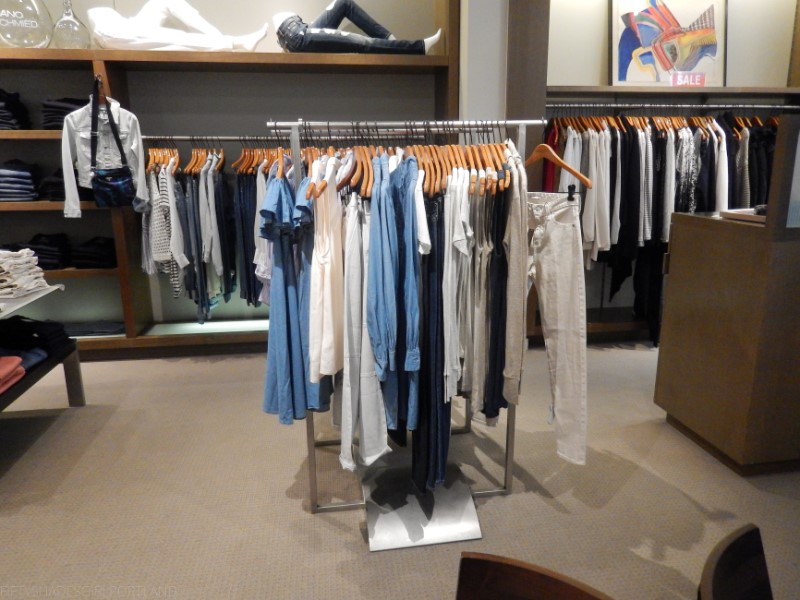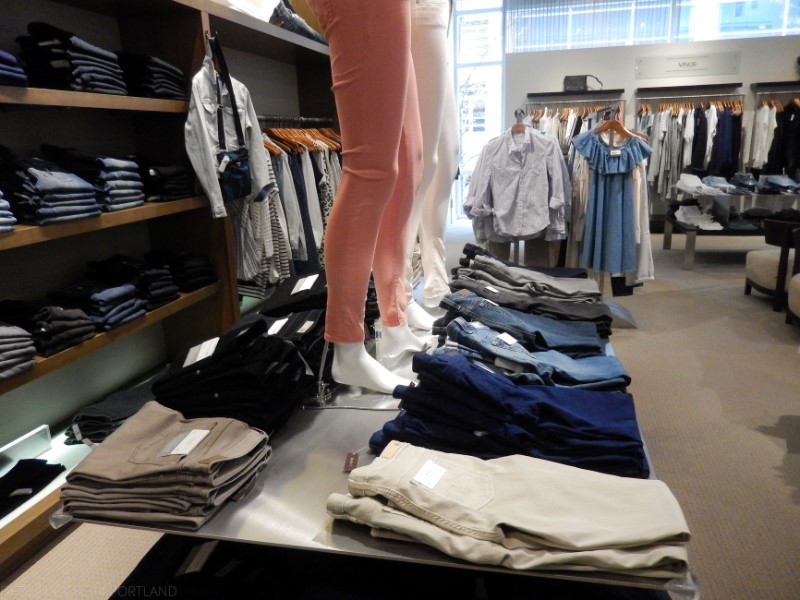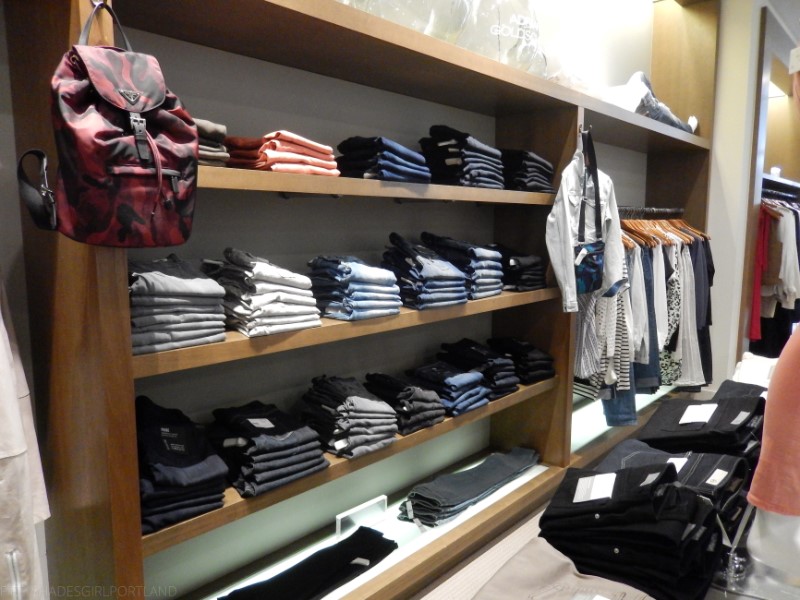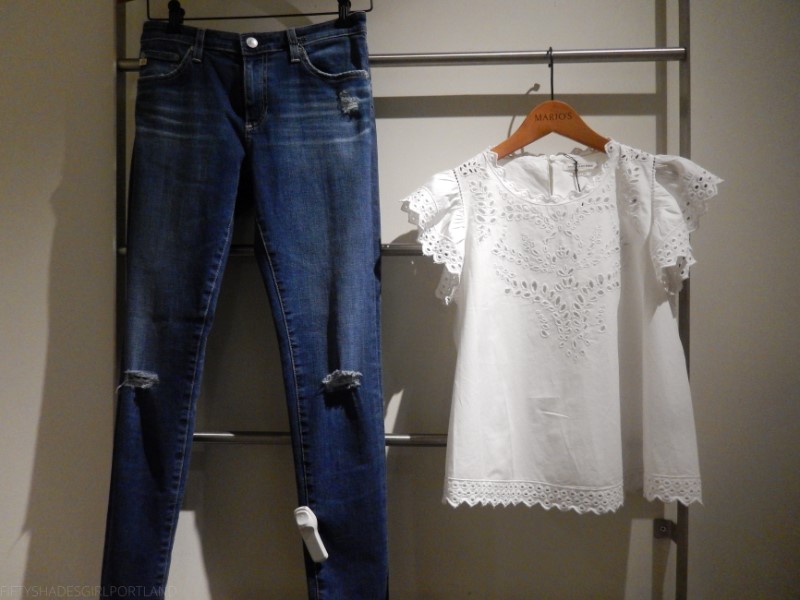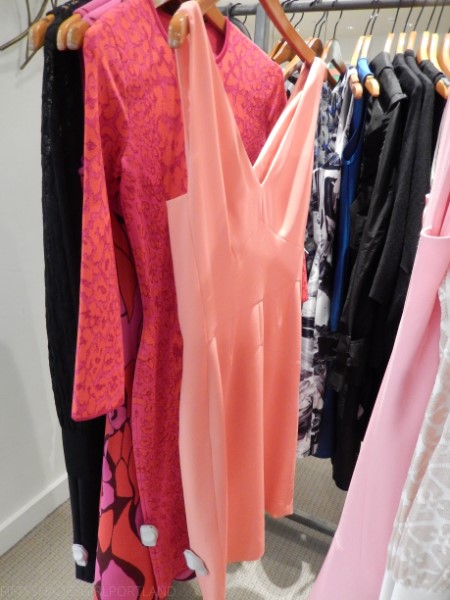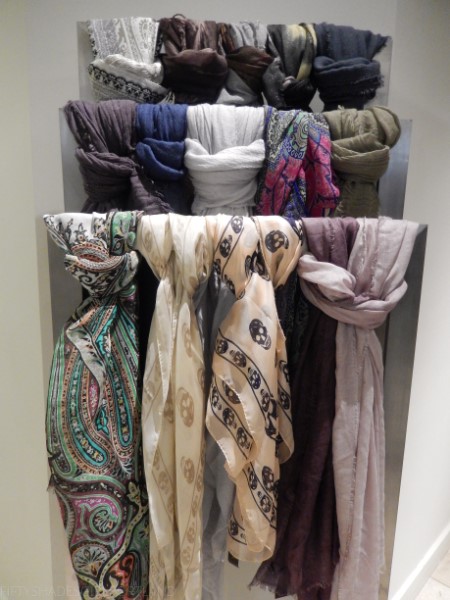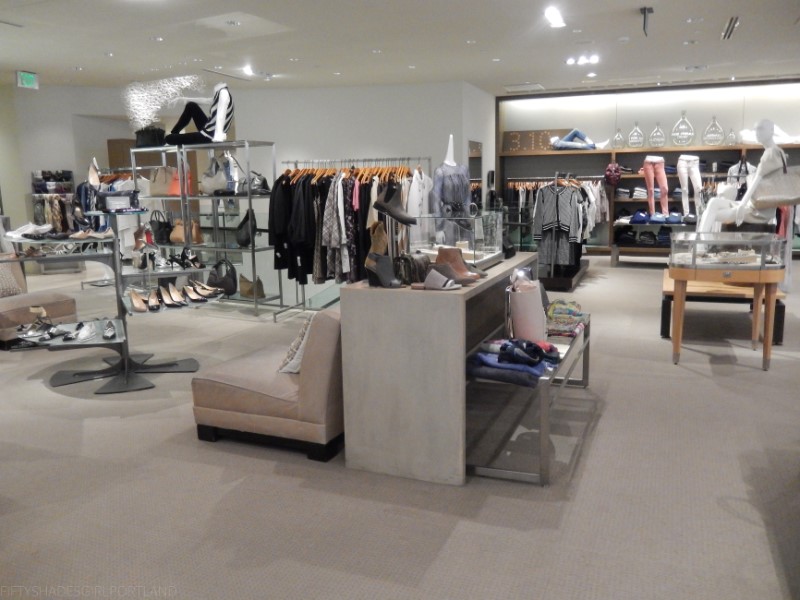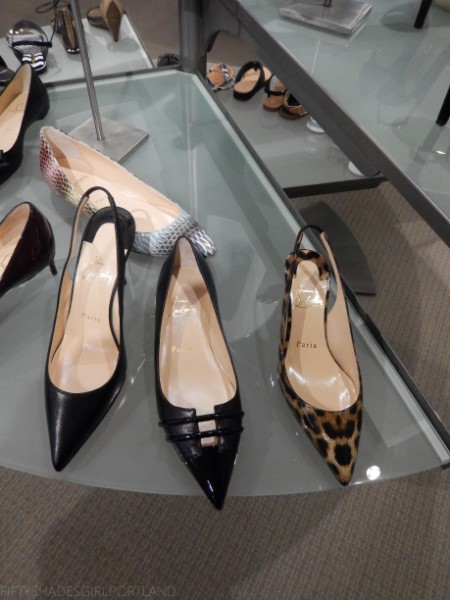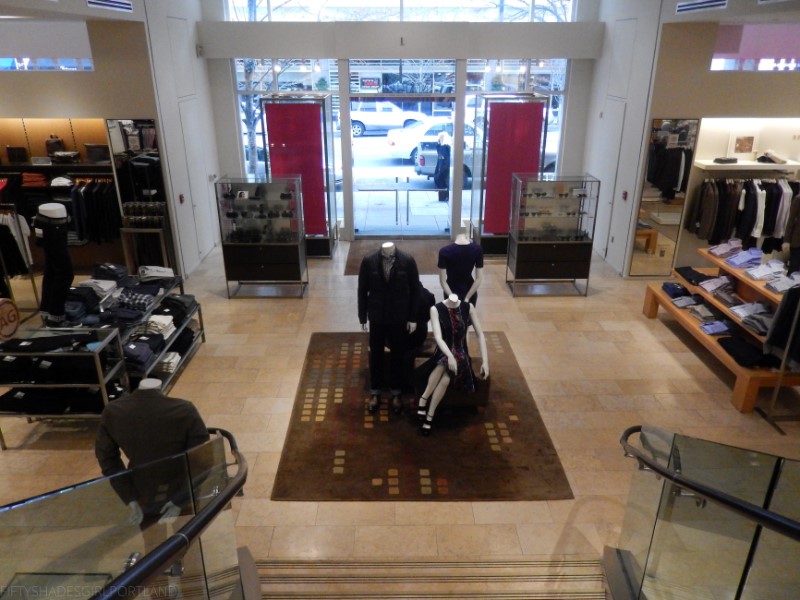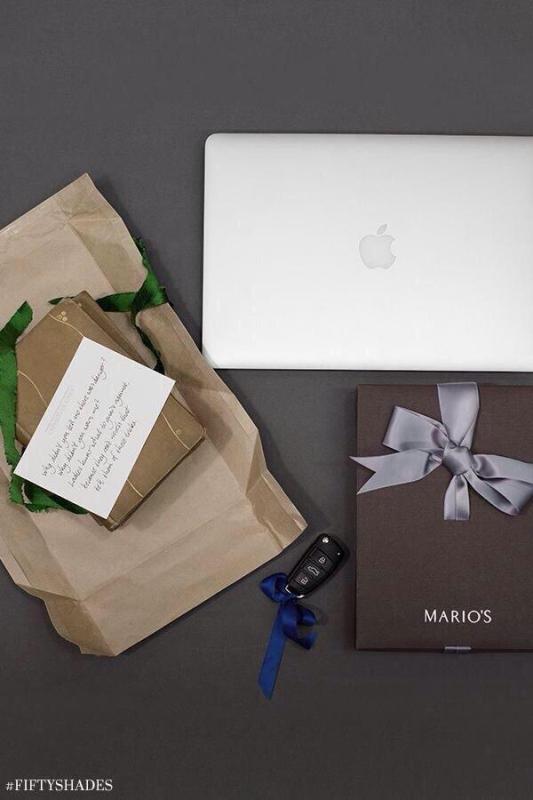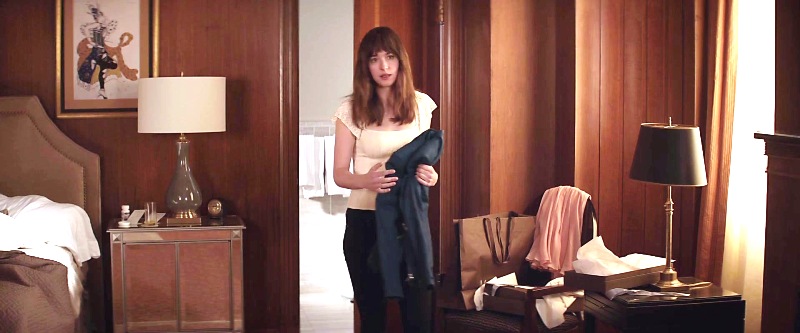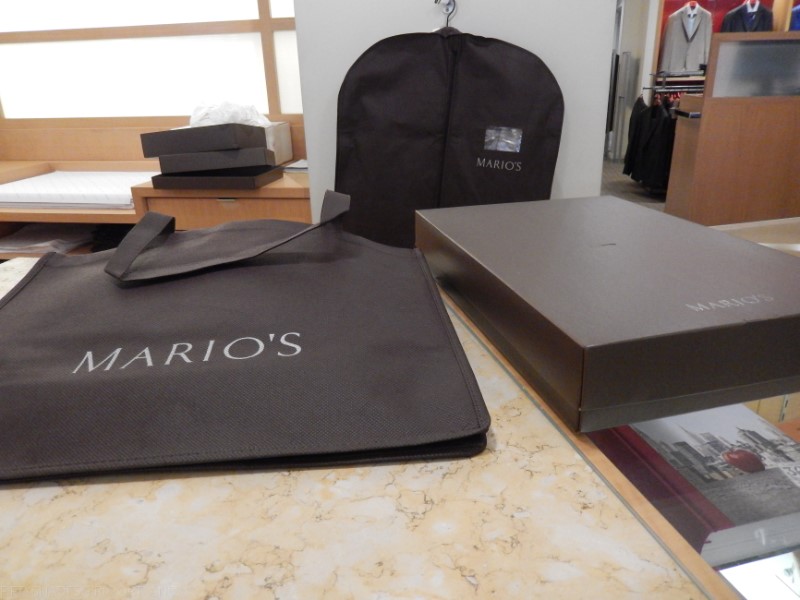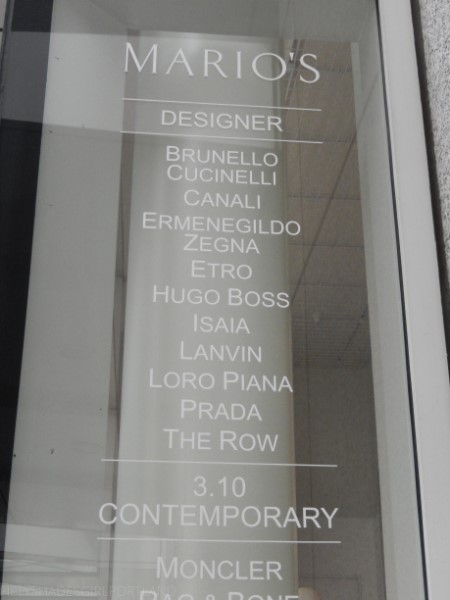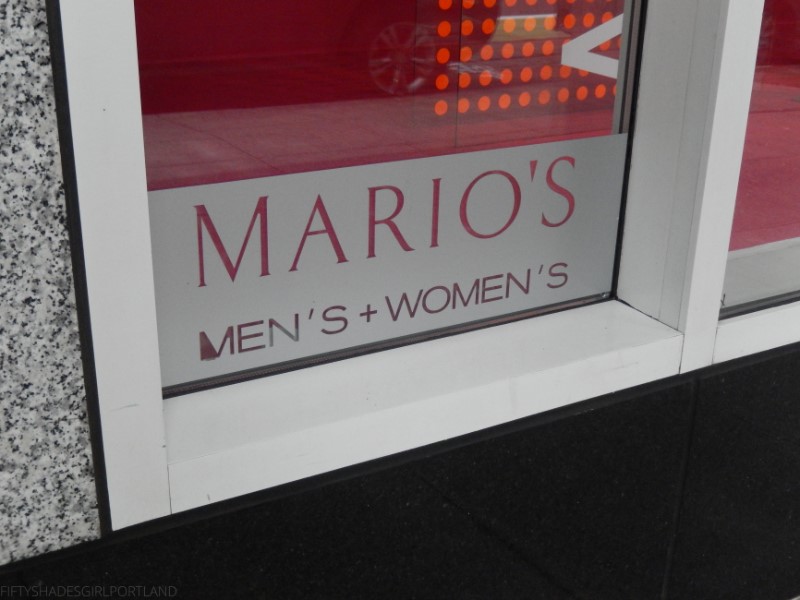 Coming out the door and looking to my right and just a short 2 blocks is The Heathman. Very Convenient.