FS FREED FILMING AT BAR NONE AS ASPEN NIGHTCLUB MAY 12 Part 1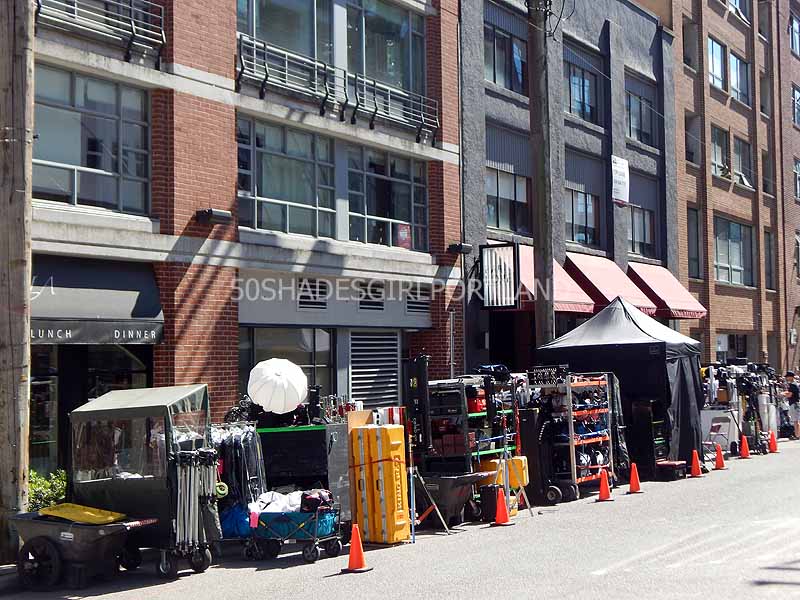 Located in the center of Vancouver's trendy Yaletown is the nightclub Bar None. Fifty Shades production took over the club for the day/evening and decorated the inside to look like the nightclub in Aspen for Freed. They decorated the walls with winter recreational gear and included a large map of the ski routes on the mountain. Bar None is located within a 3 story building which houses businesses on the second and third floors. The nightclub runs long and narrow from Hamilton Street straight thru to the alleyway running behind it. The production also used a room for the cast inside the Opus Hotel which is just next to the club. There were around 30 background people used for the filming inside the club who were all outfitted in their finest "clubbing" outfits. Dakota and Rita Ora were both wearing dresses which were covered up and undercover. Jamie was wearing a grey scooped necked long sleeve shirt and black jeans. Jamie did say hello to a few fans while leaving the set. Luke Grimes also visited with a few other fans who were there and Victor and Eloise did wave to fans. Rita Ora sat for several minutes in front of the fans while talking on her phone. Jamie was also on a phone call for several minutes behind where I was standing but I respected his privacy with no photos.
They filmed 3 scenes and then took a break in the afternoon. They rehearsed a scene with stunt people before leaving and filmed it upon their return and then filmed another 2-3 scenes after returning from the break. At the end of the afternoon Jamie, Dakota and Rita Ora all left for day. Dakota Johnson's cute and scruffy dog Zepplin was at the location today and several people were taking him for walks.  They continued filming another scene with Eloise, Luke and Victor plus several of the background people until around 8:00 pm.
The production trucks were all parked along Pacific Ave just a block away so the carts of equipment, cables and other equipment were all hauled to the front of the club on Hamilton Street. Their production "circus" was located nearby at a location used earlier. I did notice on the sidewalk one of the "GEM" lights which they often use. On set today was E. L James, James Foley, Marcus Viscidi and Michael Deluca.
You can see INSIDE the club here.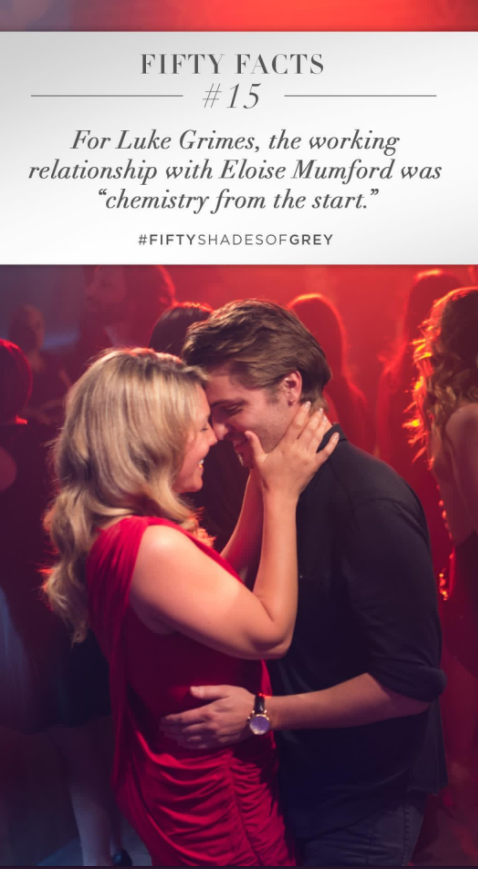 Jamie Dornan leaving for break I believe removing mic cords.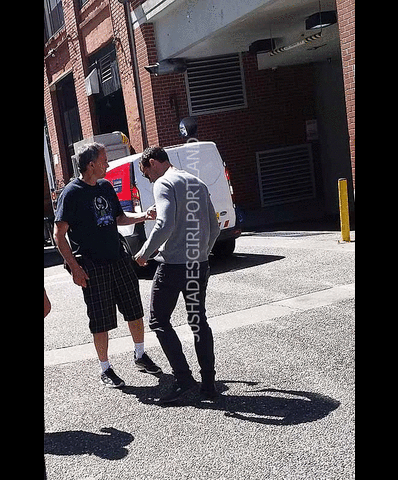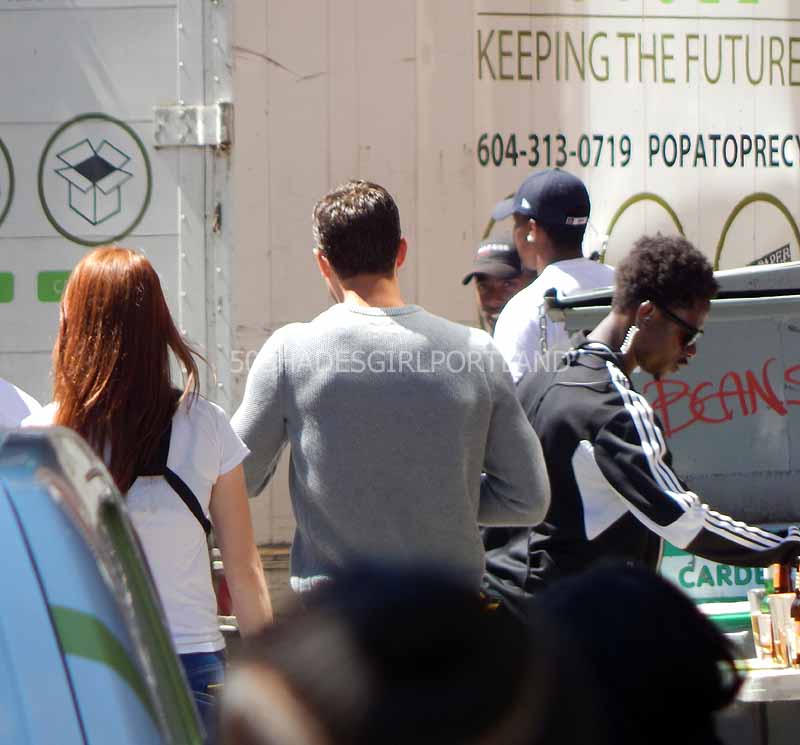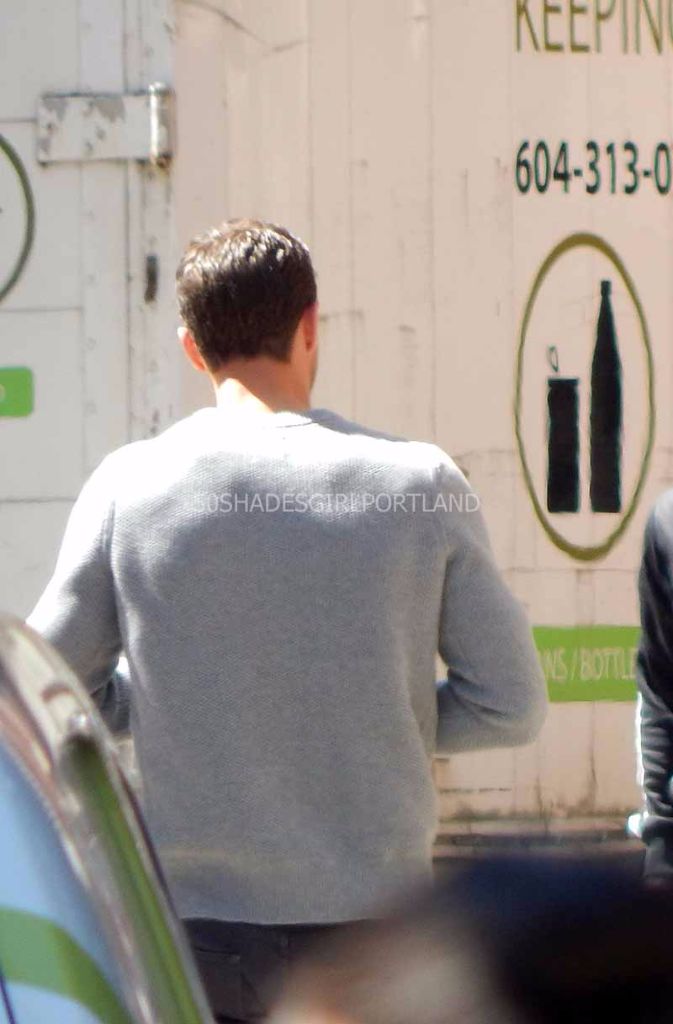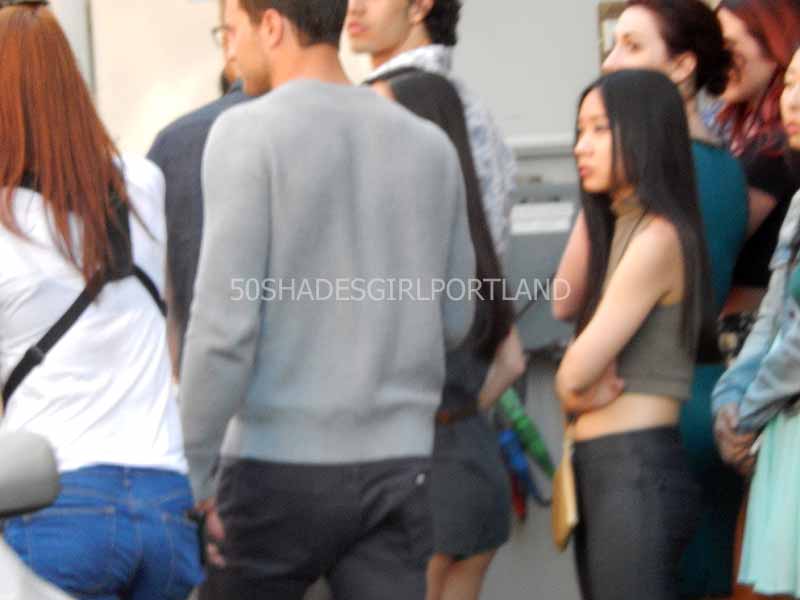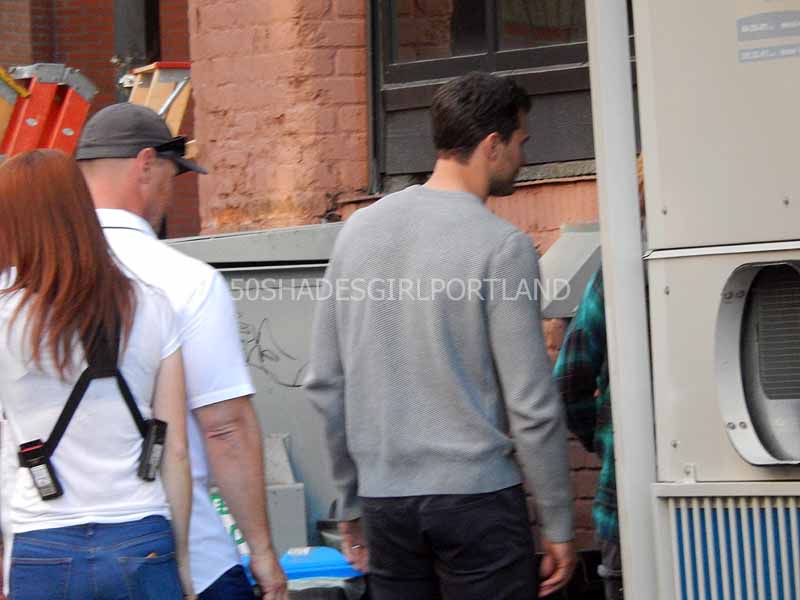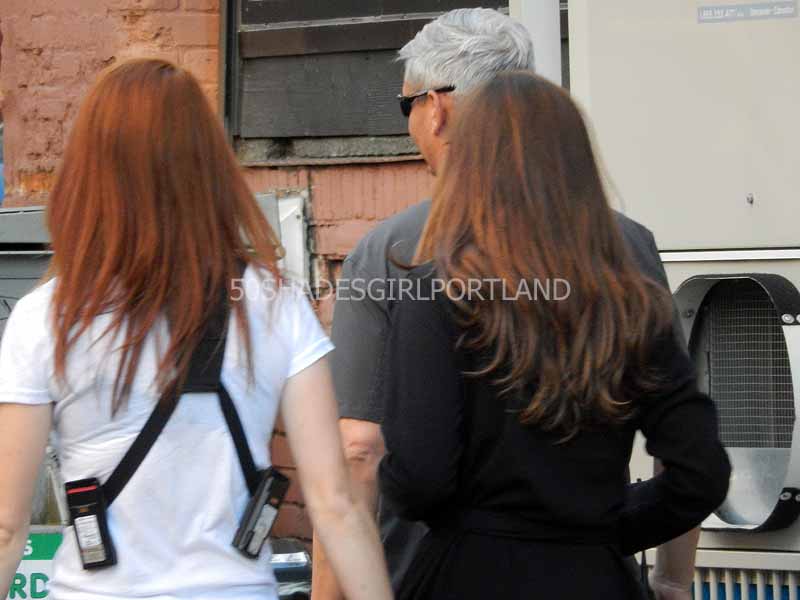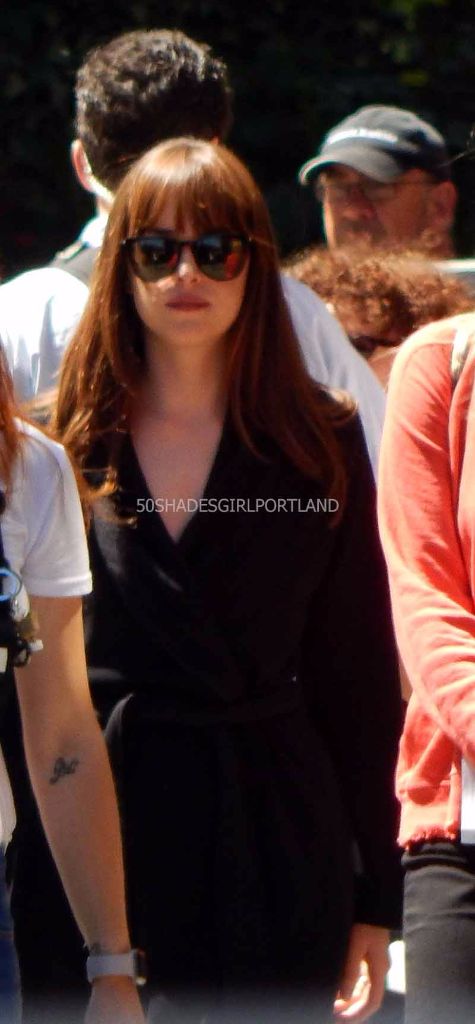 Zepplin Visiting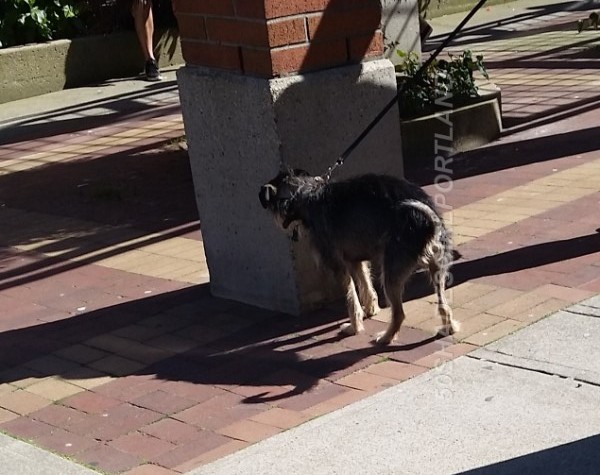 Eloise Mumford and Victor Rasuk returning to set.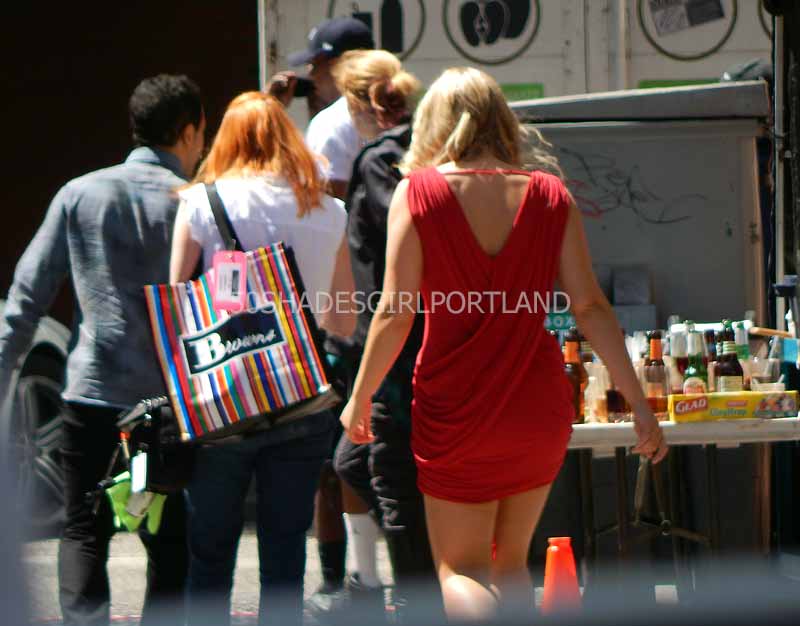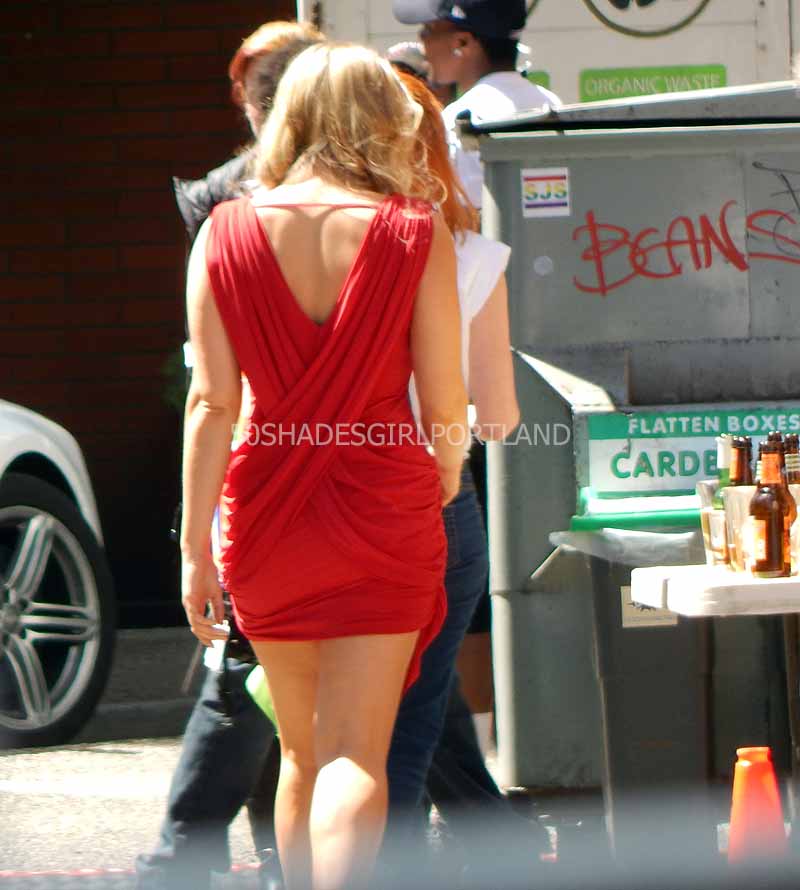 Victor Rasuk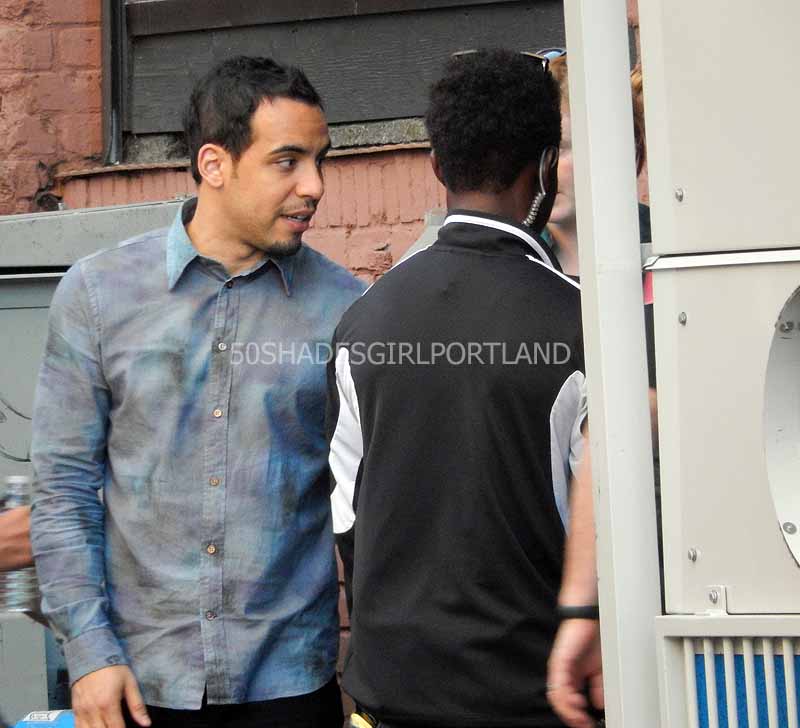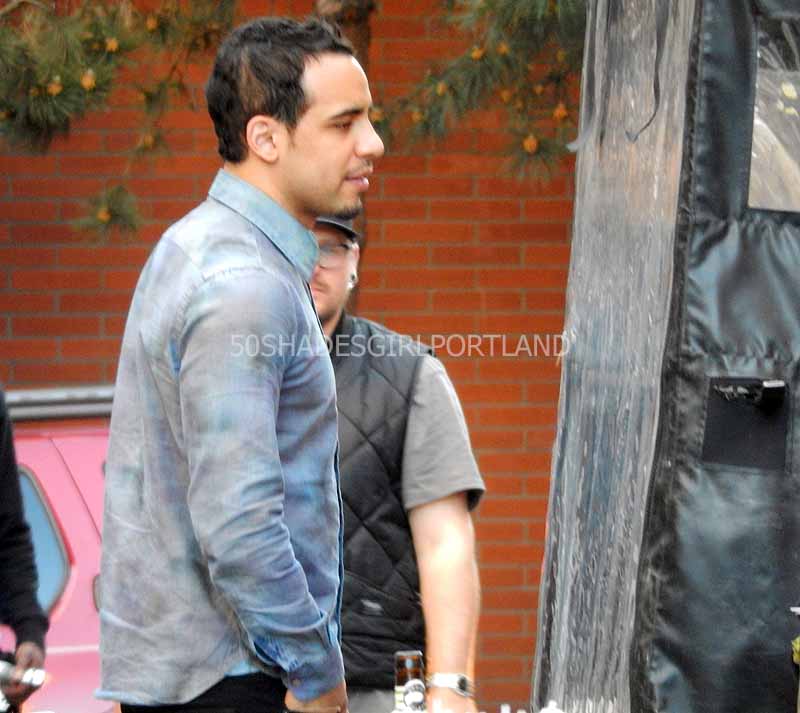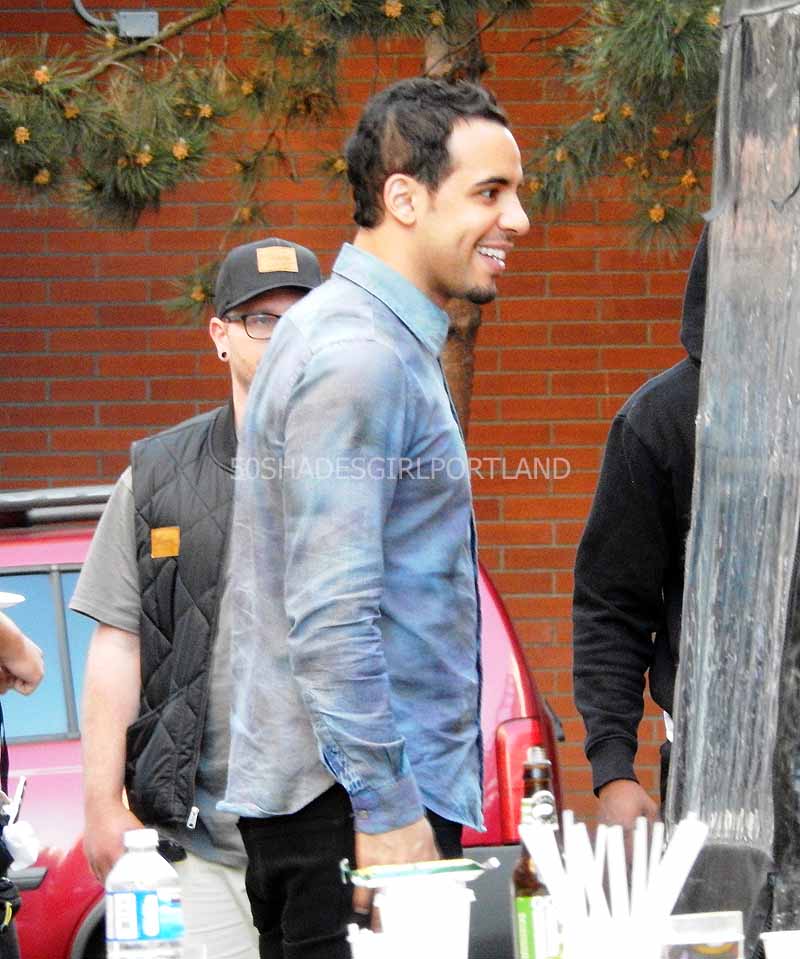 Bar None on Hamilton Street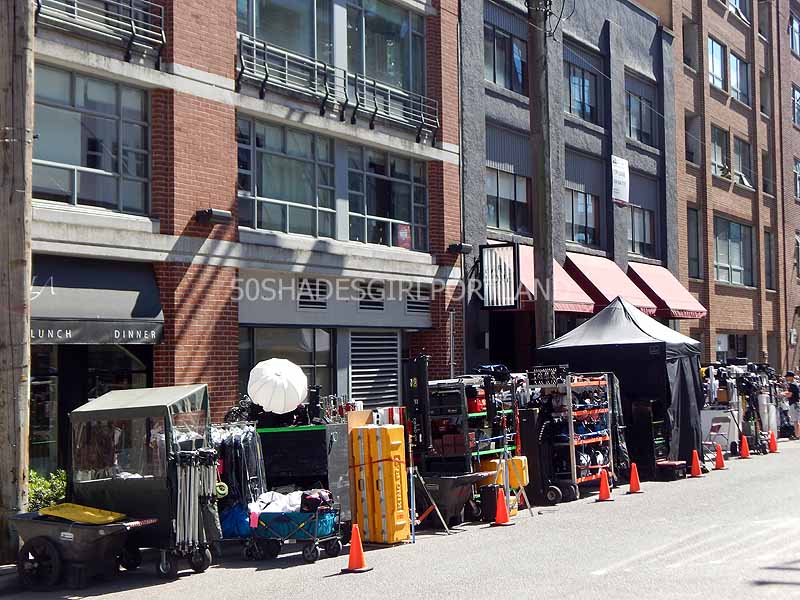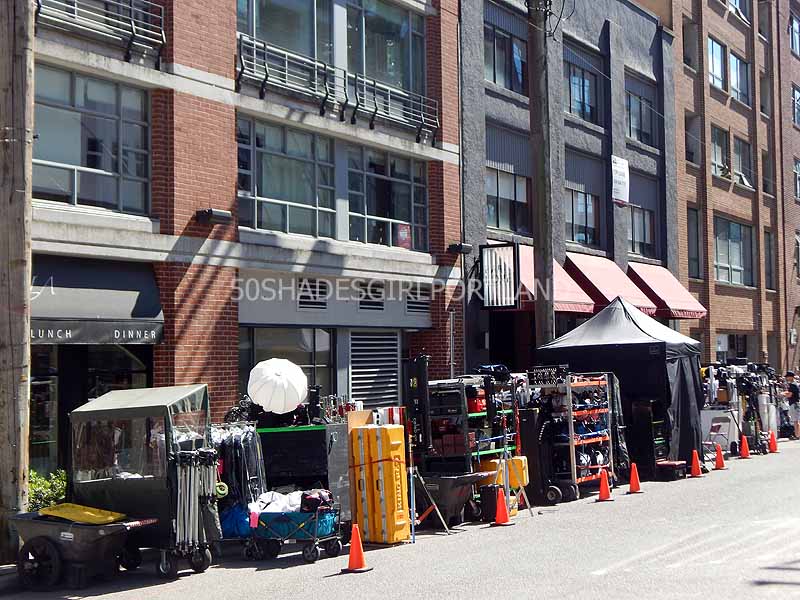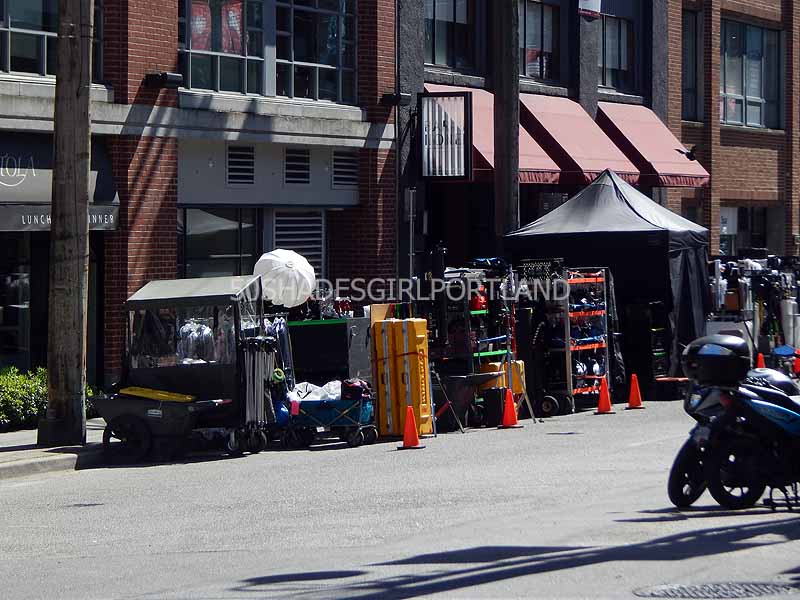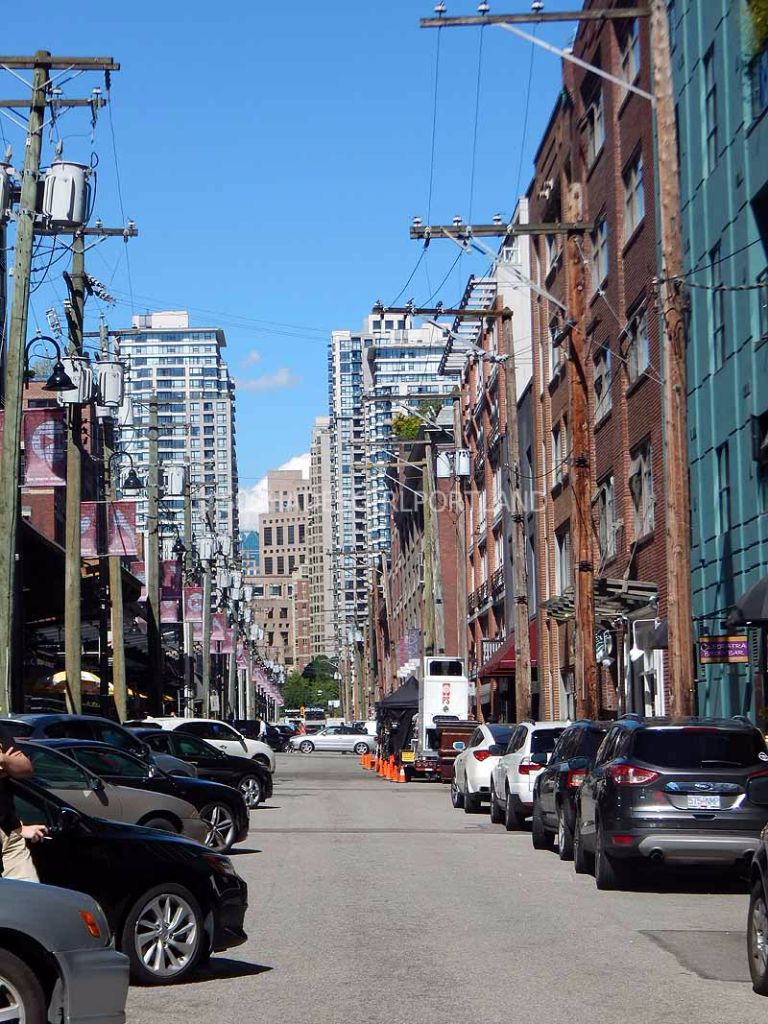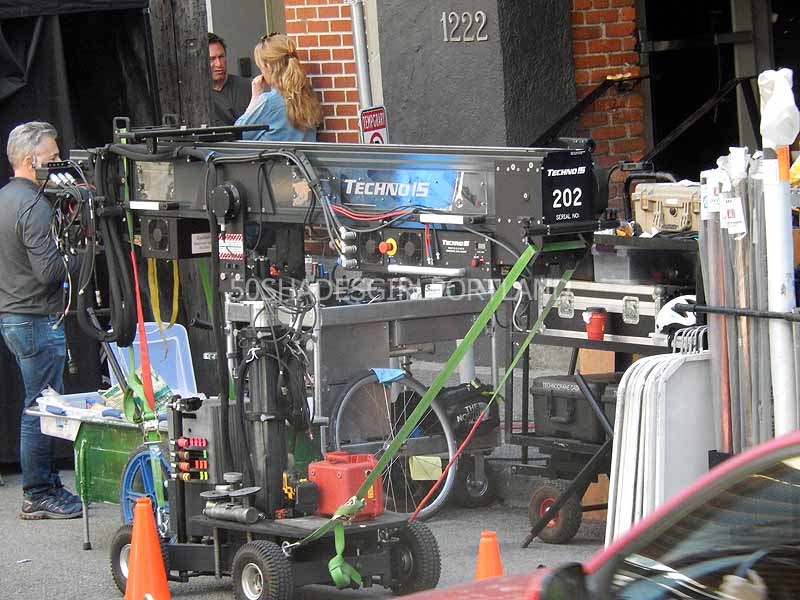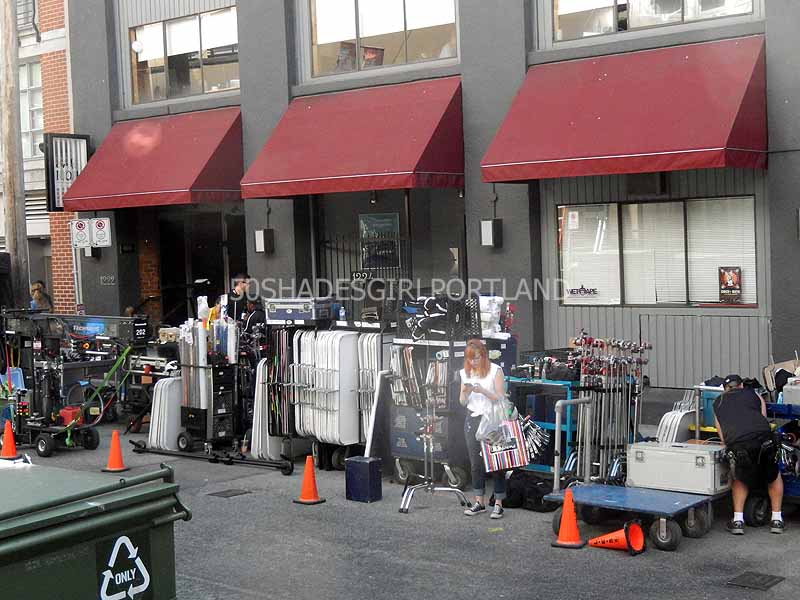 Background people in their club clothes.