FS DARKER FILMING ANA'S APARTMENT 120 Powell St. MARCH 9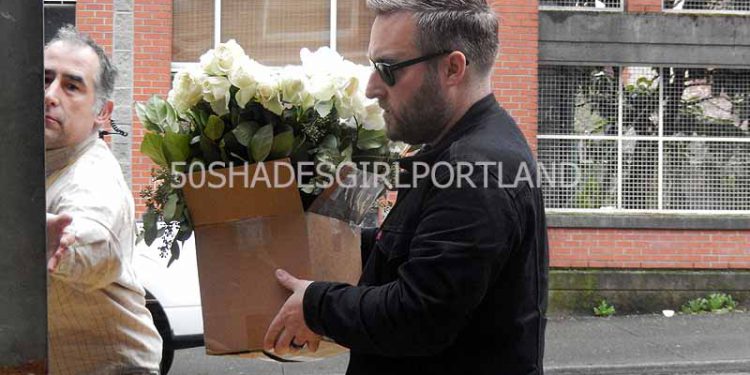 Today was another day of filming Fifty Shades Darker/Freed at Ana's apartment at 120 Powell St. When I arrived early this morning I learned that they filmed the night before till about 9:00 pm and that they had pushed back the start time for this morning. The crew was just starting to arrive and set up starting at 8:00 am. I noticed that the rigging crew was working on the big black drop that had been suspended at the roof line of the building. They were starting to drop this massive piece over the front of the whole building. I quickly ran across the street to take some pics and a video of it. It was impressive with the rigging and work that went into positioning it. It took several minutes for it to fall into place then they were busy anchoring it down. They moved the hi-lift under the cover, between the building and the cover. I asked one of the crew about it and he said that they had positioned lights on the hi lift to duplicate the light from street lights like you would have looking out a window at night.  This made perfect sense instead of it just being completely dark out the window.
It was a pretty quiet day with them working inside all day. I did spot Dana Brunetti on his phone on the sidewalk a few times until he left in the afternoon.
Here's some photos of the production and crew working today.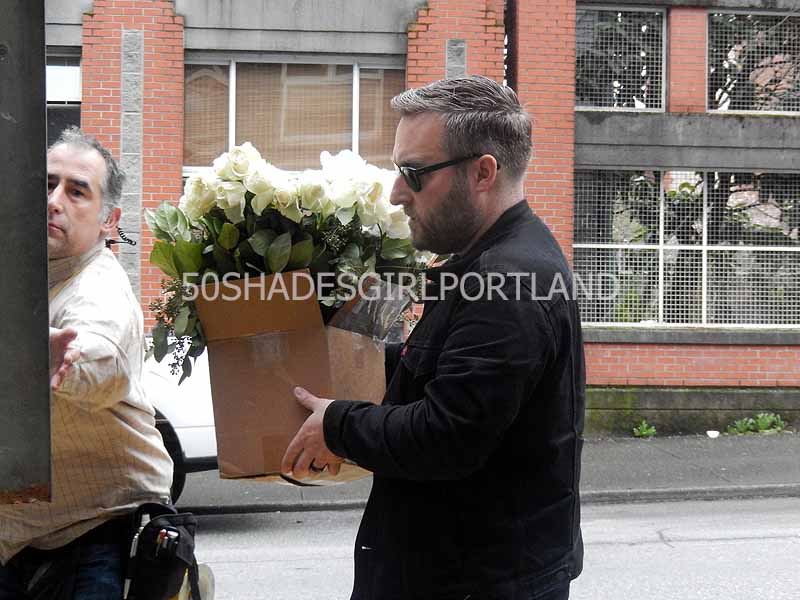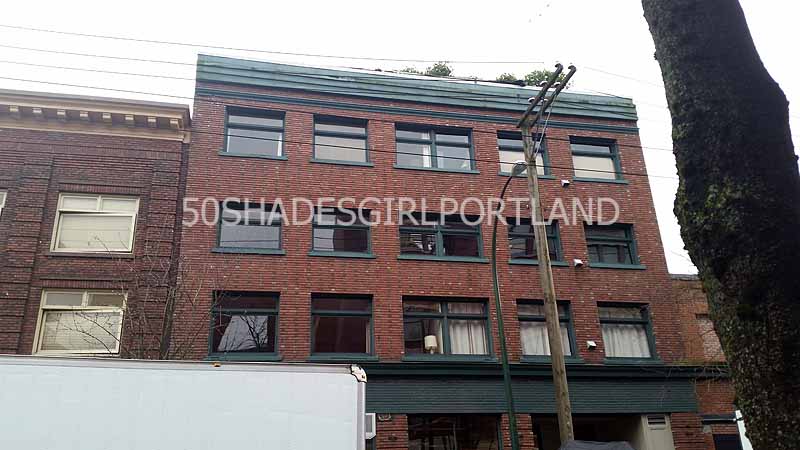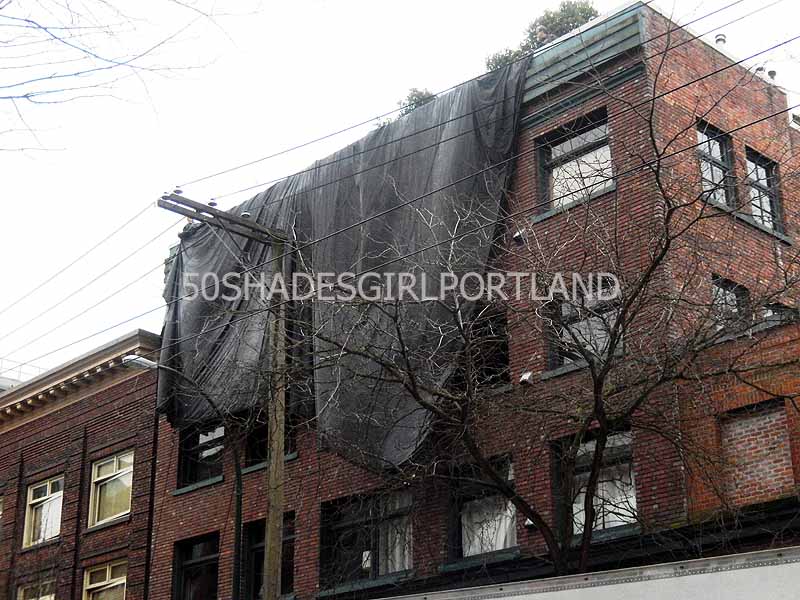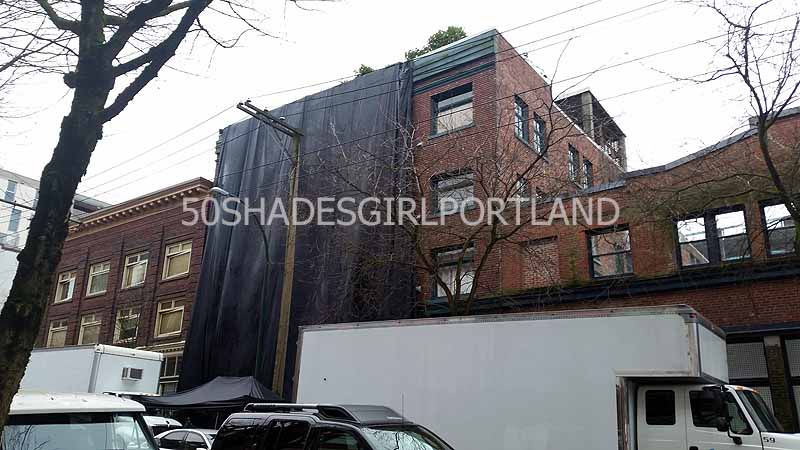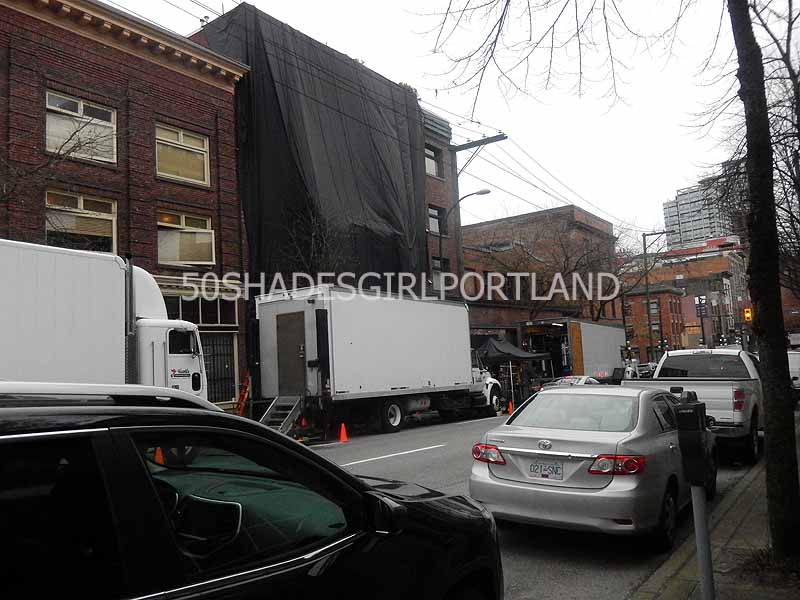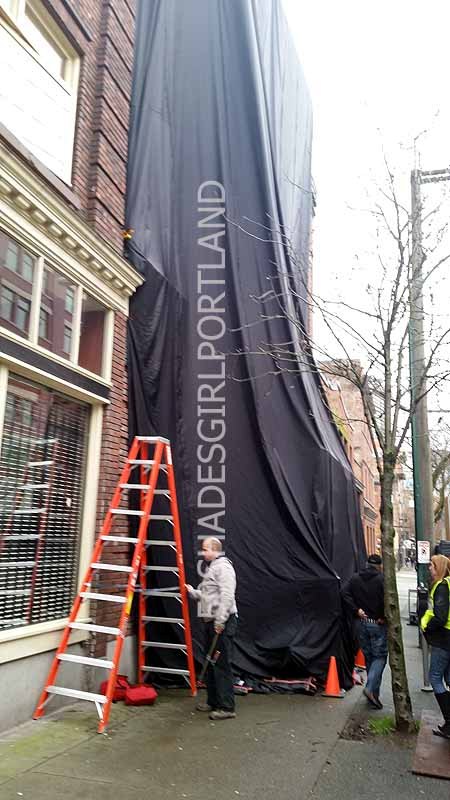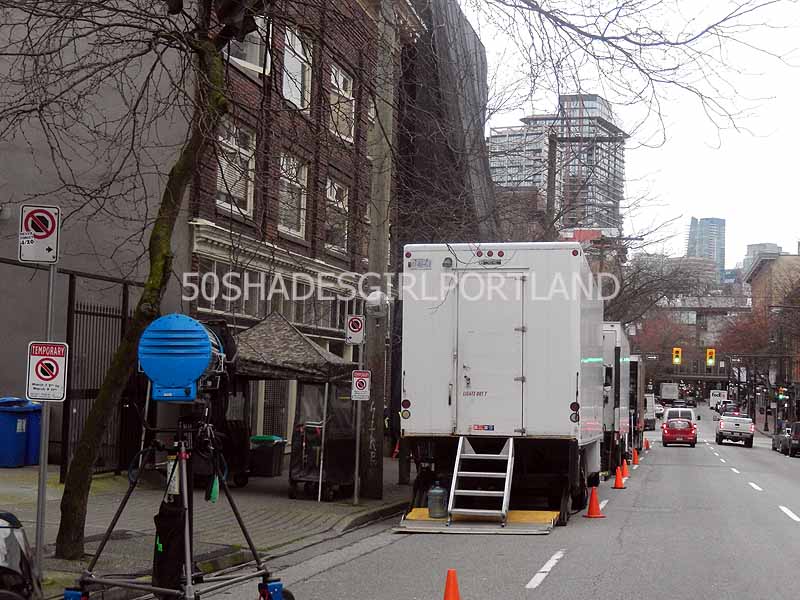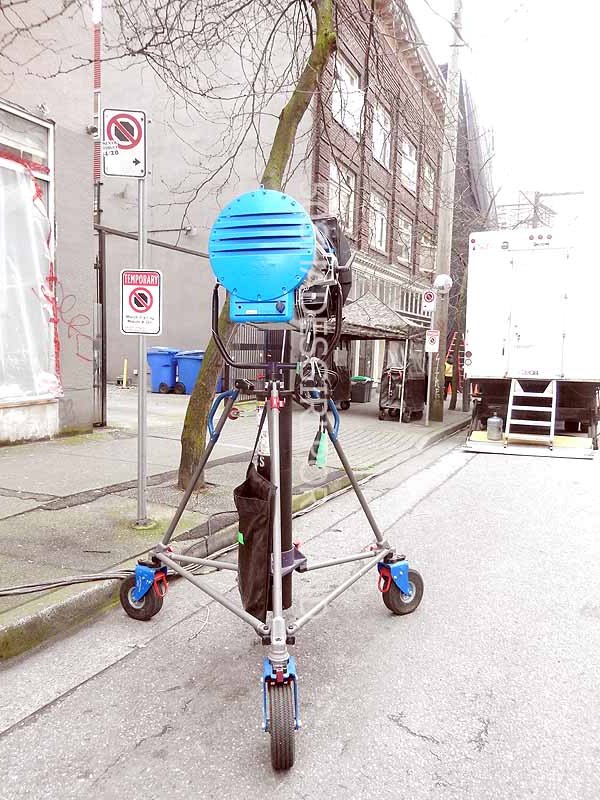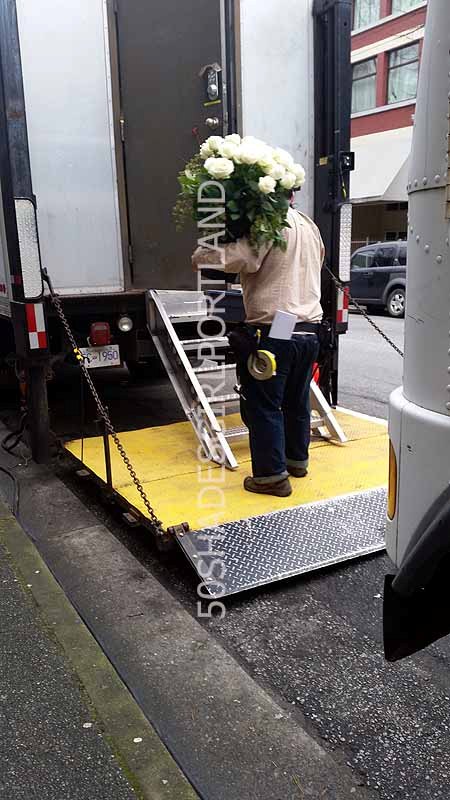 All information and materials contained on this website including text, photos, and logs are for the exclusive property of 50shadesgirlportland.com. Content cannot be reproduced, distributed, transmitted, displayed or published without consent from the author of the website.