FS DARKER "THE GRACE" SAILING HOWE SOUND APR 25 1of3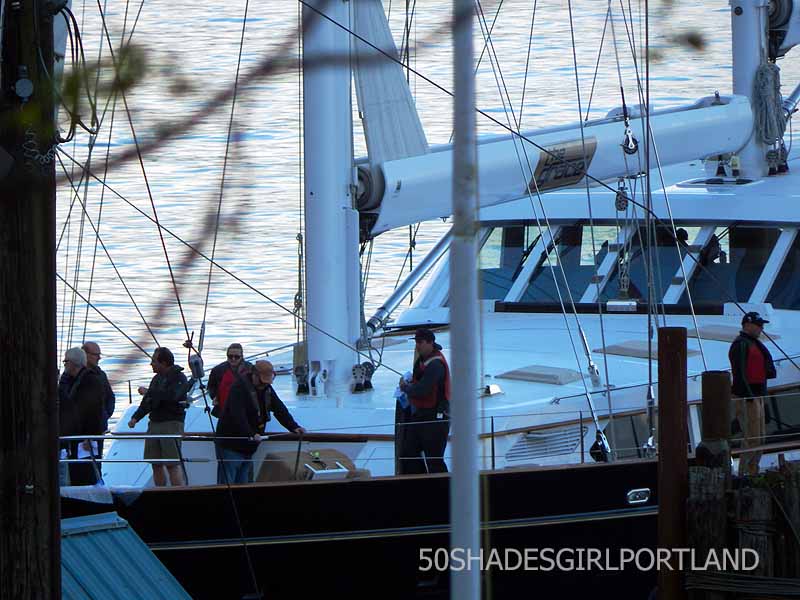 The morning of April 25th started very early for the production crew/cast with the sailing of The Grace in Howe Sound. The large yacht was tied up at Sunset Marina in West Vancouver and was quickly loaded with equipment, crew and cast for a day of filming while sailing. There were also several smaller boats which went out following The Grace heading north/northwest across the sound. Several trucks and crew stayed at the marina and also many more trucks/trailers and equipment were located at Thunderbird Marina just south near Horseshoe Bay. The yacht motored north and soon turned northwest traveling between the islands and continued on until it was out of sight. Later in the day it was spotted sailing in front of one of the islands and soon started to return to the marina. It was out on the water from about 10:00 am until late in the afternoon. After docking at Sunset Marina everyone was soon off the boat and taken away. The boat later left Sunset Marina and motored towards Vancouver and was tied up at Coat Harbor Marina near downtown Vancouver for over night. It was a beautiful site on the water and will be spectacular for Darker.
Thanks to the "London Girls" for such an amazing day on the shore. Mrs.G@girlnextdoor373   @Fiftyfangirl   @emmab1  @hanastasia50
The Grace Part 1
The Grace Part 2
The Grace Part 3
You can also see the beautiful Bainbridge Island from the Fifty Shades Darker Book here.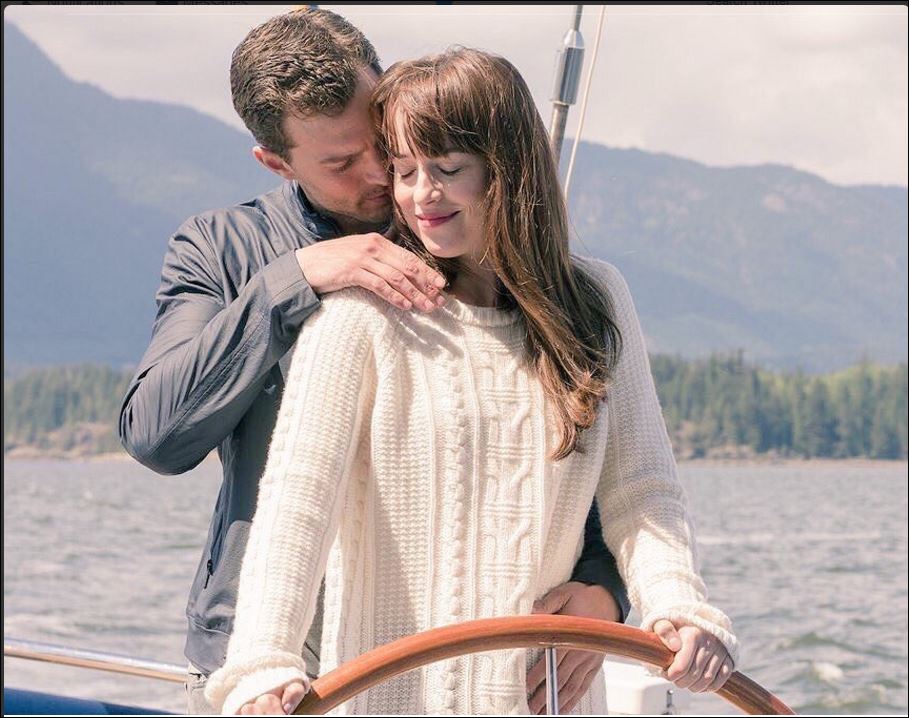 The first look of "The Grace":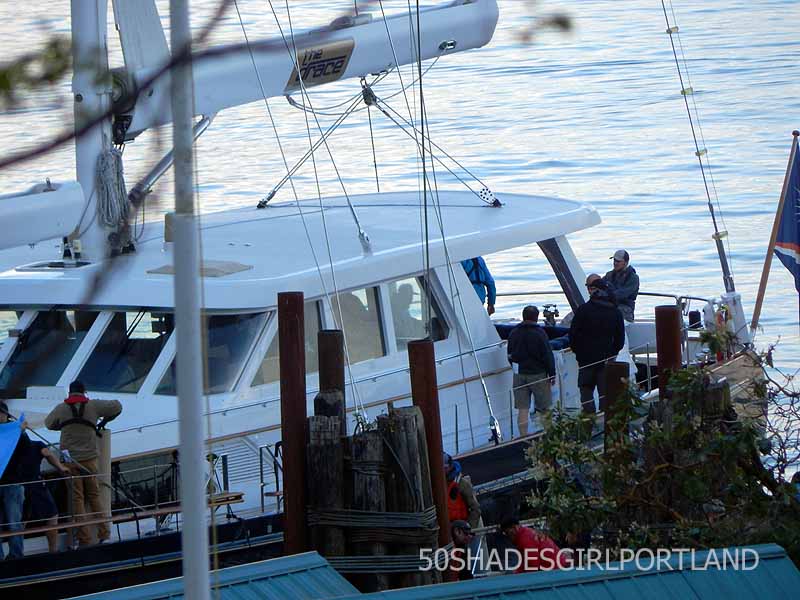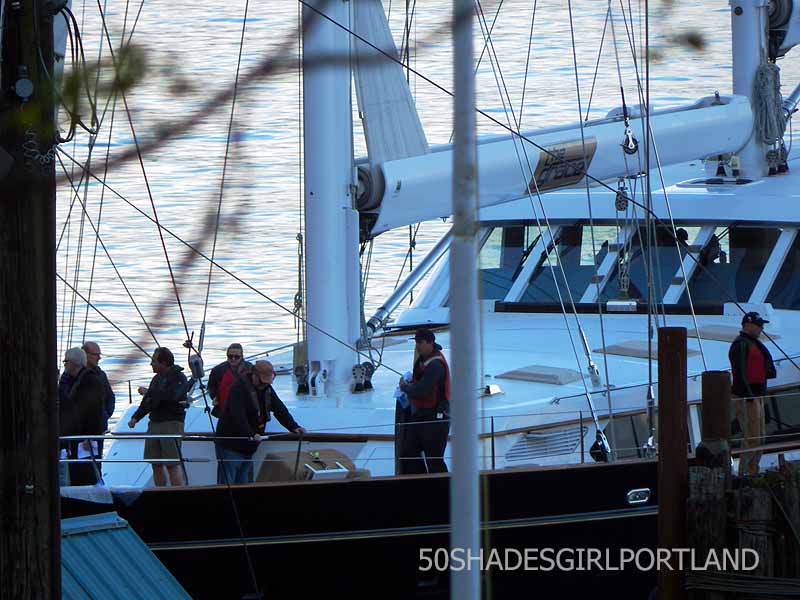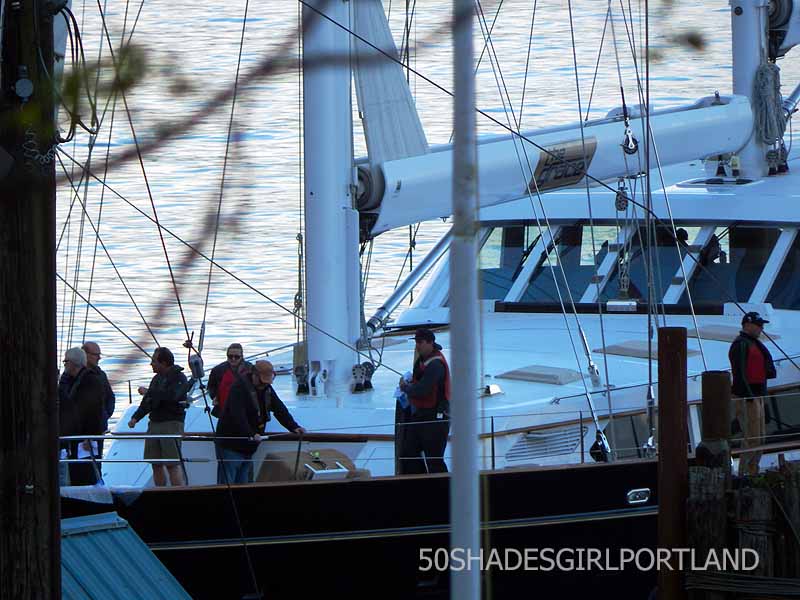 You can spot a camera on the front deck ready to go: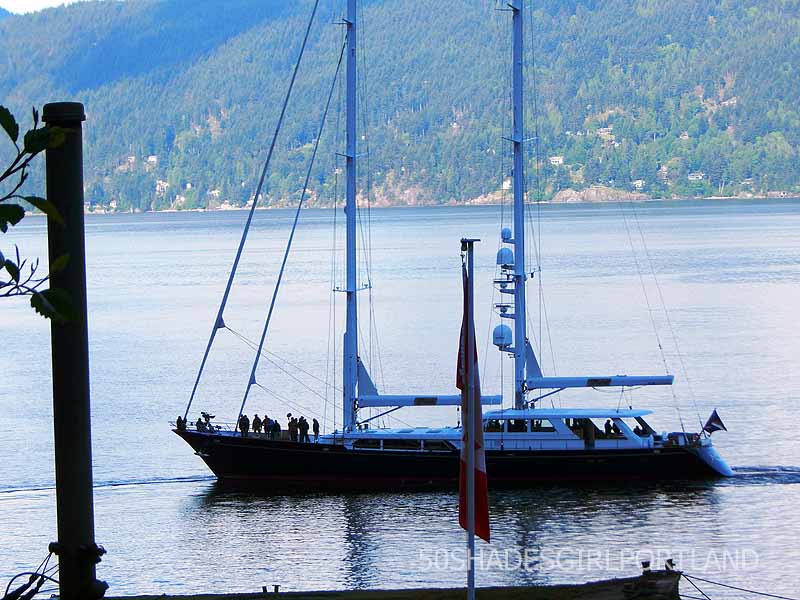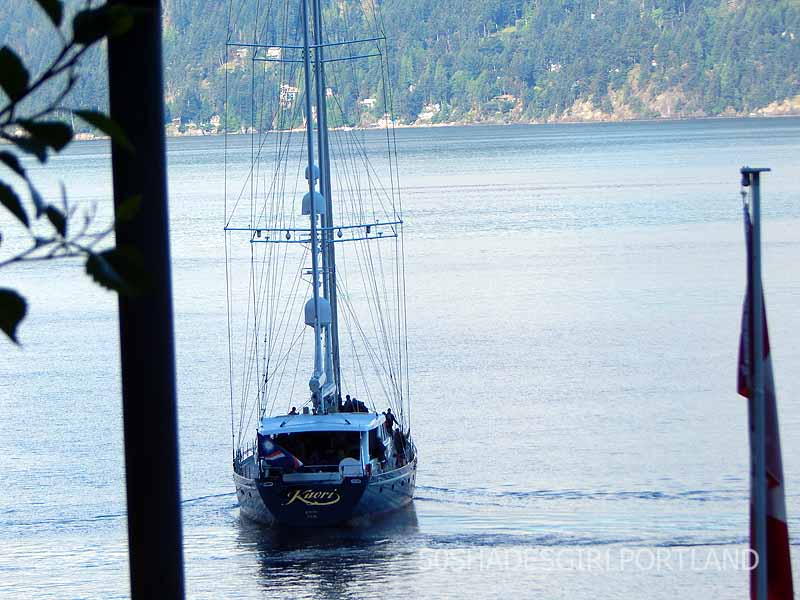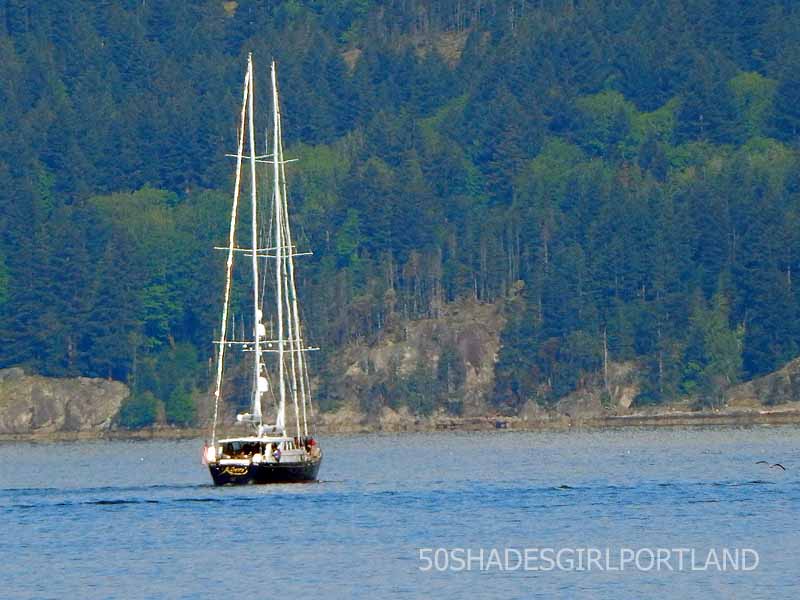 The yacht was close to sailing the ferry route through the islands: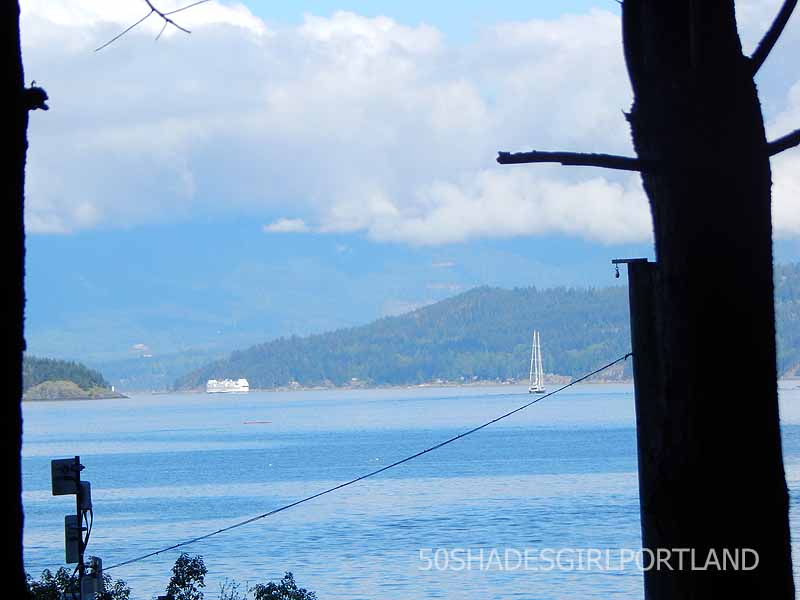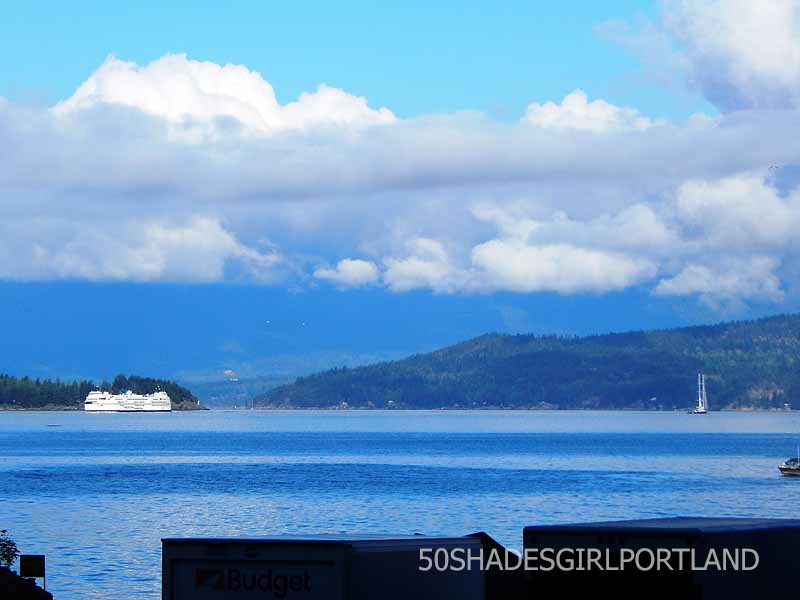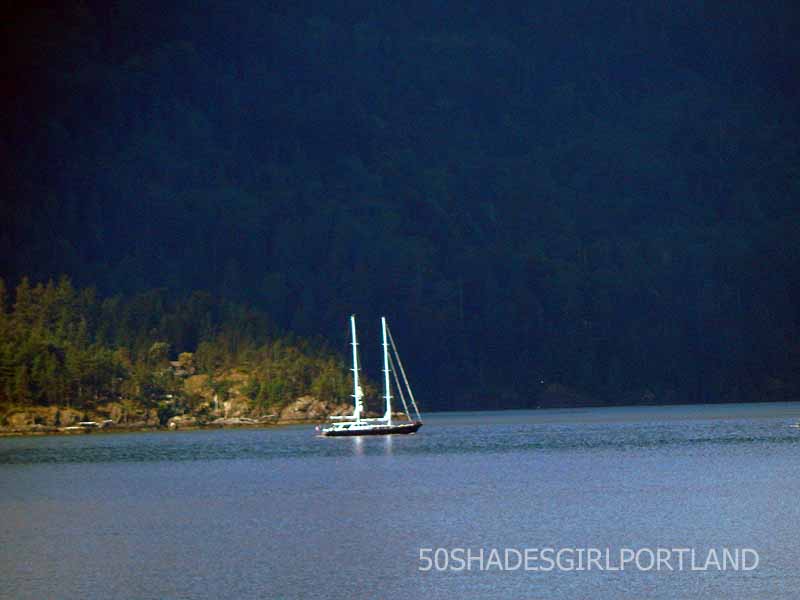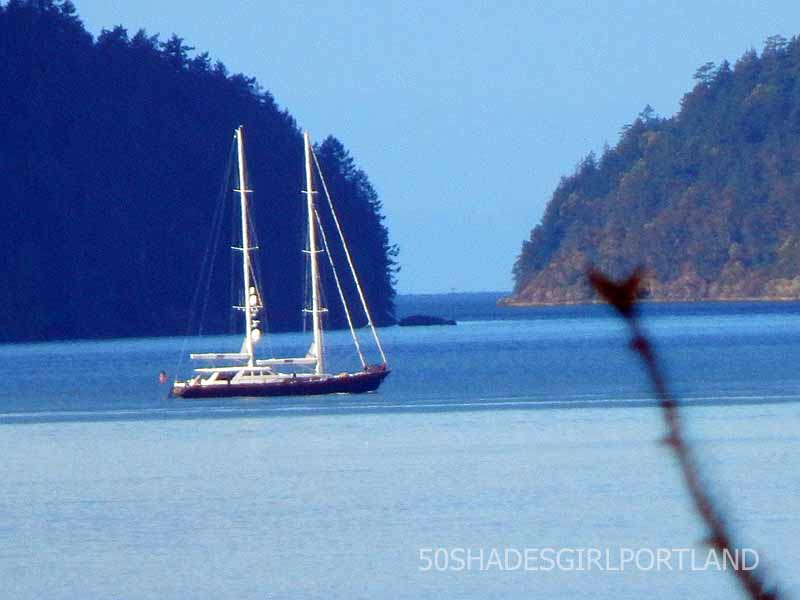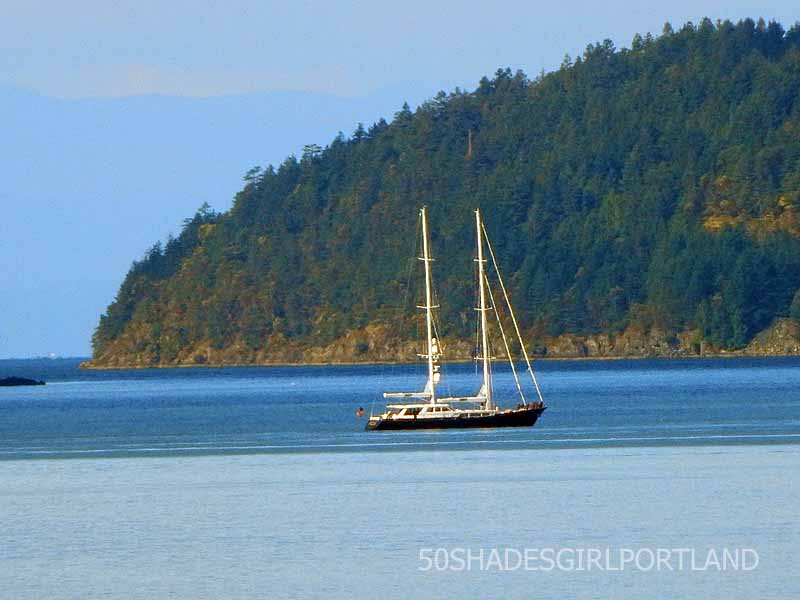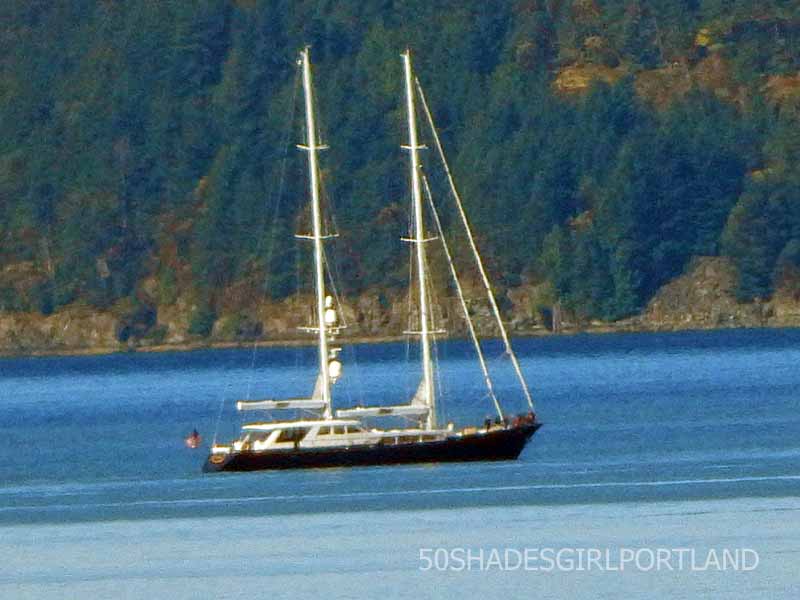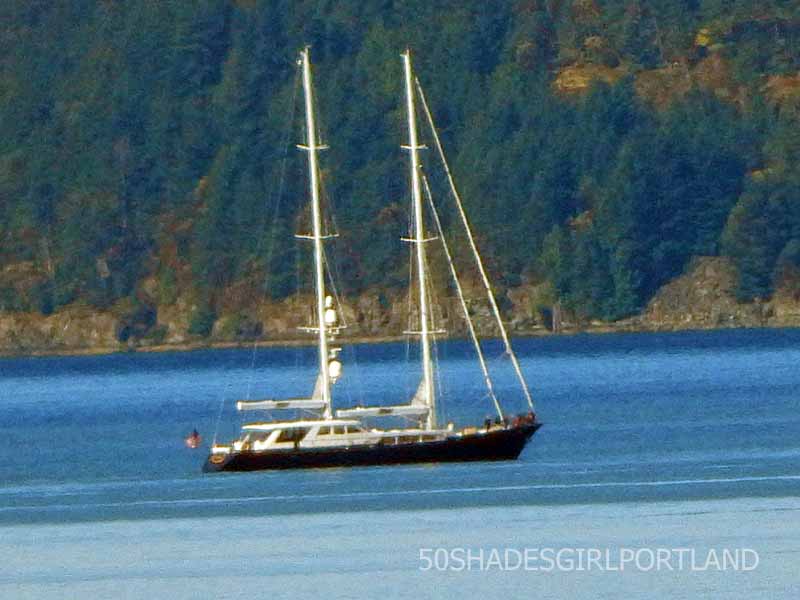 A far away glimpse with the sails still up: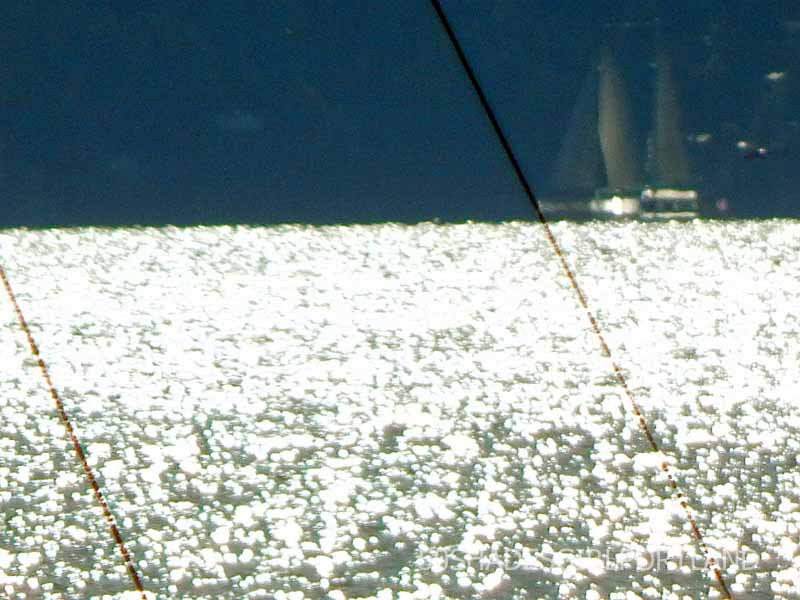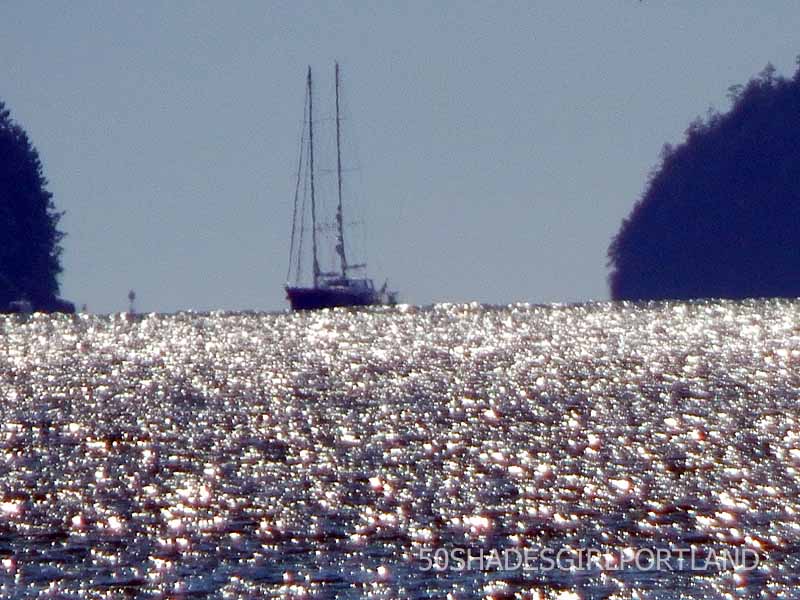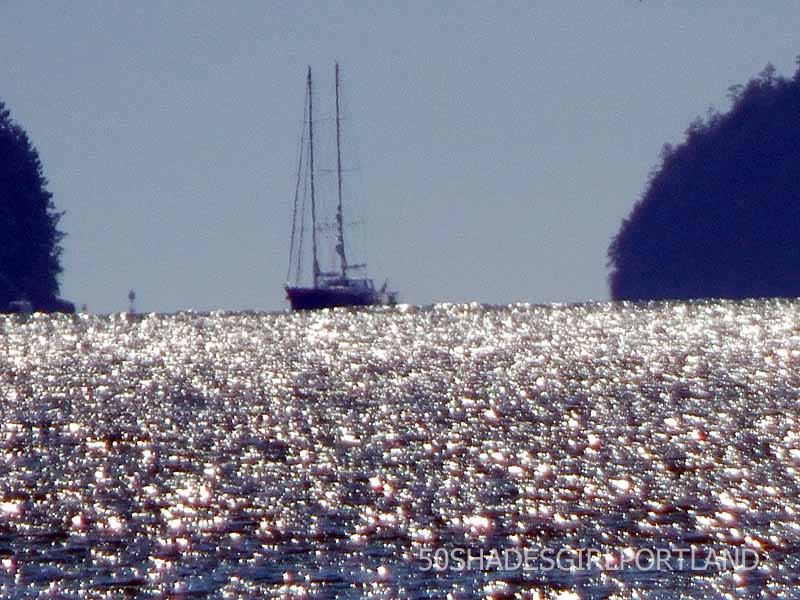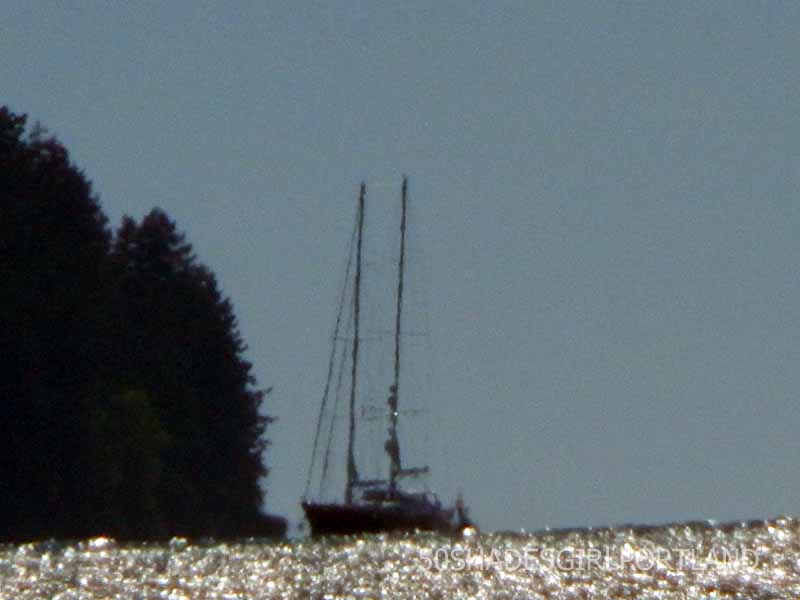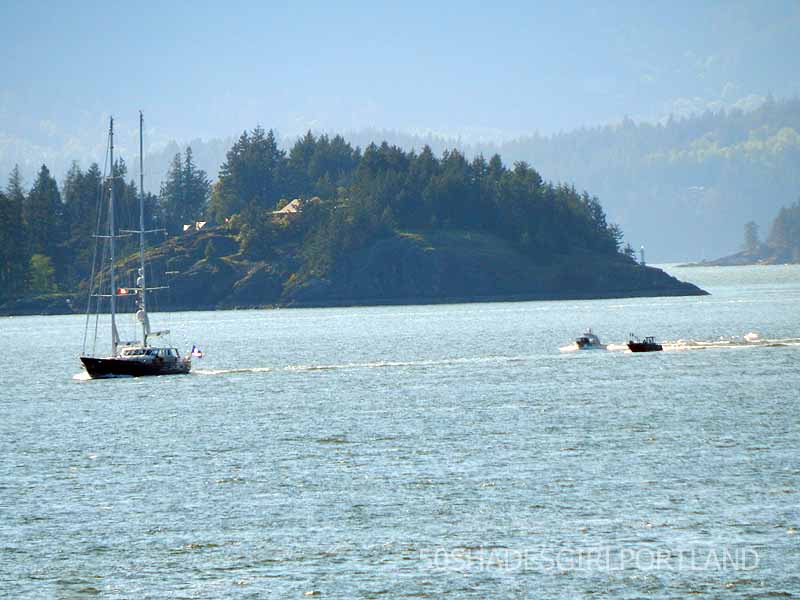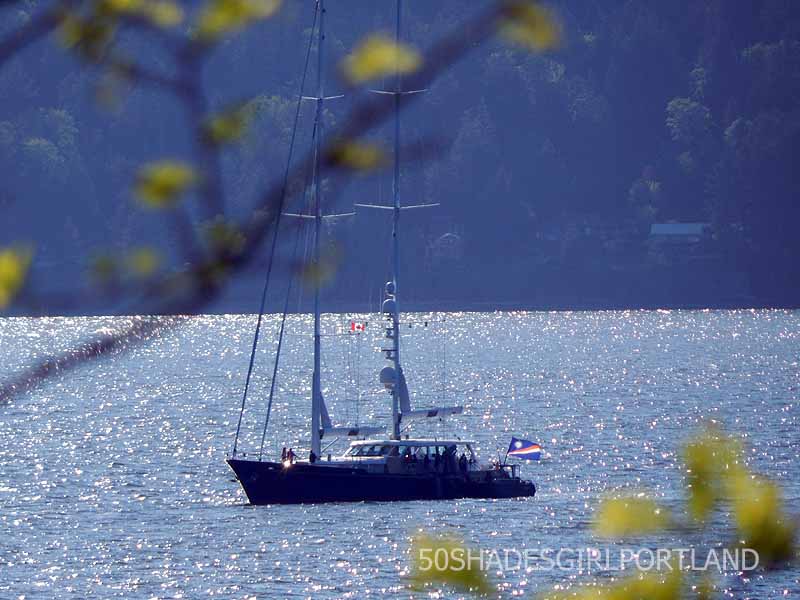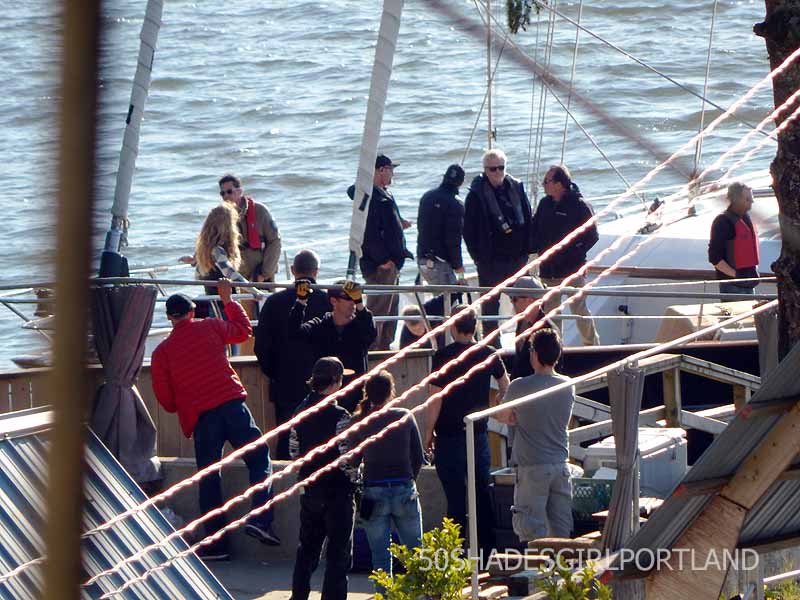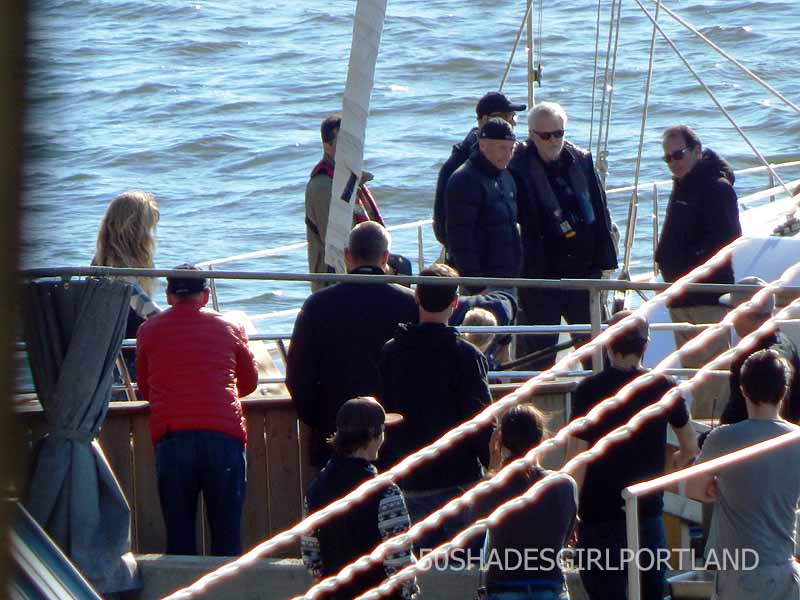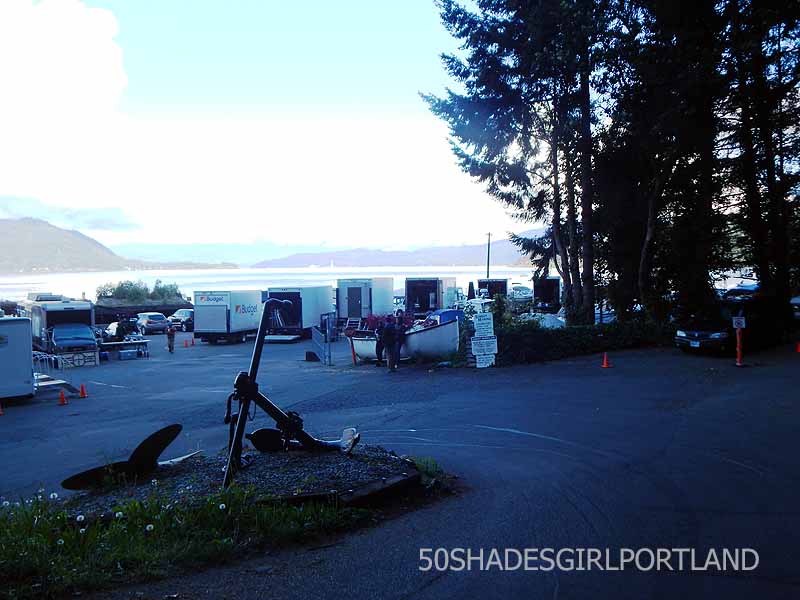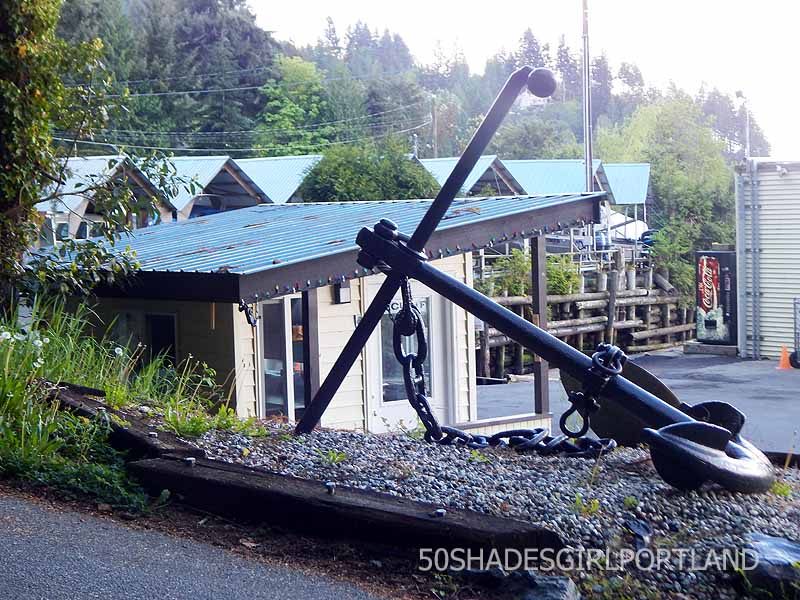 UPDATE July 2016 with photos of Dakota Johnson leaving yacht after day of filming. :