FSOG Cast Andrew Airlie (Carrick Grey) Update
The actor Andrew Airlie plays the role of Carrick Grey, Christian's father in the Fifty Shades of Grey movie. He was most recently seen in the movie trailers sitting at the head of the Grey family dinner table. When I first contacted him last spring he shared some of his current work and what was ahead. I recently was in contact with him again and he updated me on his new projects.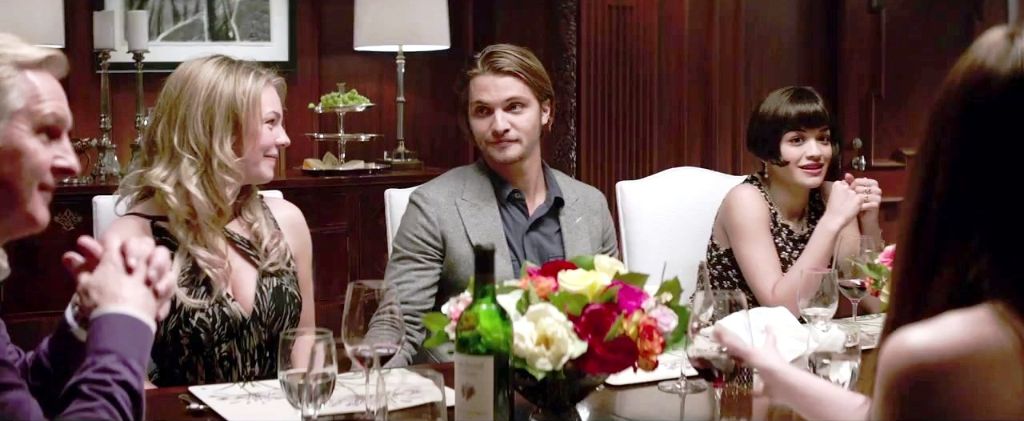 "After completing my work on Intruders for BBC America (and BBC Two in the UK) in the spring, I spent most of the summer in Montreal shooting a mini-series, tentatively called "The Fixer". It stars Eric Dane and Kathleen Robertson. I play the main villain. It was wonderfully directed by Peter Howitt of Sliding Doors fame. More recently, I finished a made for tv film for Hallmark, "Small Miracles". It stars Rachel Boston and Jesse Moss. It is a very sweet film directed by the wonderfully caring and very passionate Neill Fearnley. Presently, I am working very hard on a script for a pilot that my writing partner and I hope to pitch before too long!"
Here is the trailer for the mini-series The Fixer.

The Hallmark Channels Small Miracles:
Rita Moreno Starts Production with Rachel Boston on "Small Miracles" (Working Title) a Hallmark Movies & Mysteries Original World Premiere February 2015
The film stars Moreno and Boston as two strangers whose chance encounter through a series of small coincidences gives one young woman a new perspective on life, love and the world's unexplained marvels.