FSOG FAIRMONT BEDROOM SUITE SAME AS USED FOR TWILIGHT ECLIPSE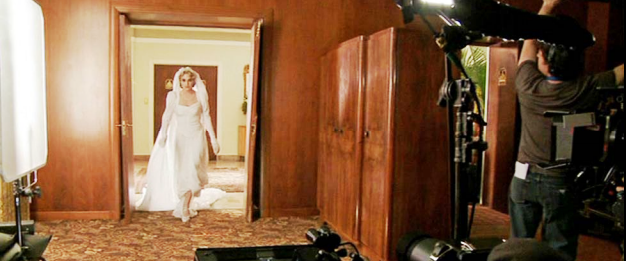 I was recently contacted by a Twilight fan about some of my photos I took this year inside the Fairmont Lt. Governors Suite which was used for The Heathman suite in the Fifty Shades of Grey movie.  I realized that the same suite was used for filming the flashback scene with Rosalie when she wears her wedding dress as a vampire and goes after her "fiance" Royce in the hotel room. This is room is very distinctive with its walls covered in wood paneling and the doorways. I have known that they did film inside the Fairmont but I was not sure where it was done. They also filmed across the street in front of the museum at night for the scene where Royce attacks Rosalie. What a fun Twilight to FSOG Connection. Here are my pics and some BTS pics from the Eclipse Extra video.
You can see all my photos from The Fairmont Suite in the Photo Gallery.