FSOG MOVIE LOCATION BENTALL TOWER 5 (Grey House)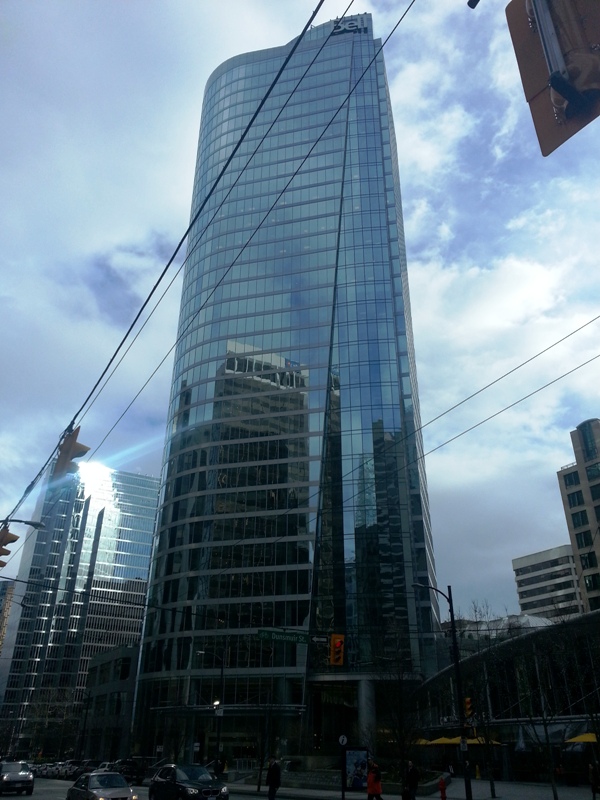 Grey House is a predominant location mentioned in FSOG as it serves as Christian Greys place of business which is actually called Grey Enterprises Holdings, Inc. in the book. The production team of FSOG decided to use one of the tall Bentall Towers in Vancouver, BC as Grey House. These towering buildings are scattered around the downtown area. They used Bentall Tower 5 for the movie. I believe there are currently 5 towers and number 6 completing construction soon. During the filming for these scenes the weather was bitter cold and more so at the night shoot. Dakota was frequently seen wearing her UGG's and a heavy warm coat. They both stayed inside the Bentall Tower in between shots to keep warm.
More photos in the Photo Gallery.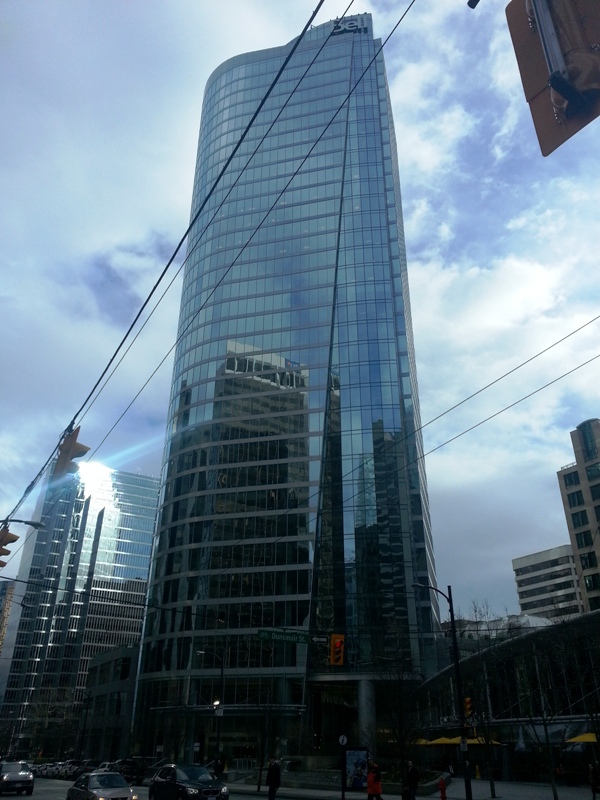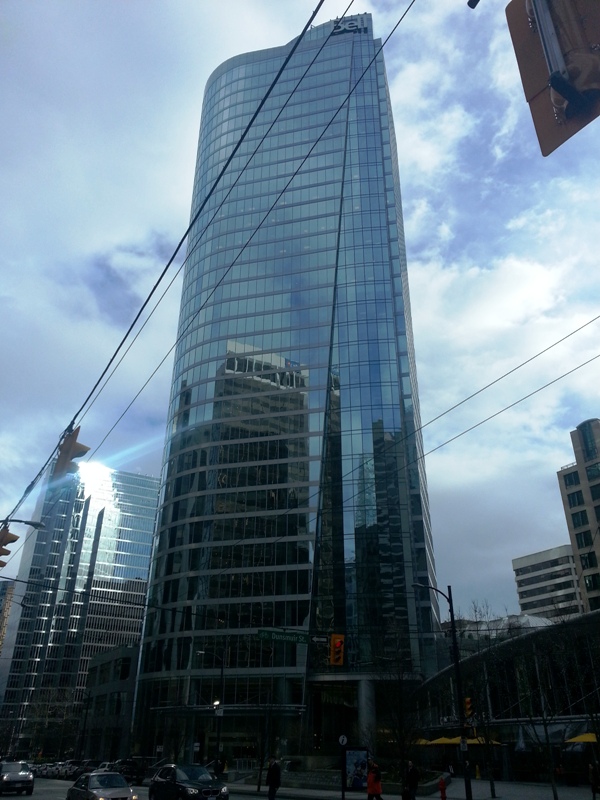 Ana first visits Christian at his workplace when she drives from Vancouver Washington for the interview which was supposed to be done by Kate. She arrives a bit rumpled in her skirt, boots, shirt and coat. After the interview she leaves during a rain storm to drive back to Vancouver, Wash. The filming of this scene was one of the first at the Bentall Tower 5. The crew had worked the day before by bringing in potted trees and hanging leaves on the bare trees in front of the building trying to make winter in Vancouver BC look like May/spring in Seattle. They filmed the part with Ana's borrowed car (Kate's Merecedes CLK) parked out front on the street while she goes into the building. She looks up at the building when first arriving and taking it all in. When she departs it is raining so the film crew had a rain tower set up right outside the buildings doors.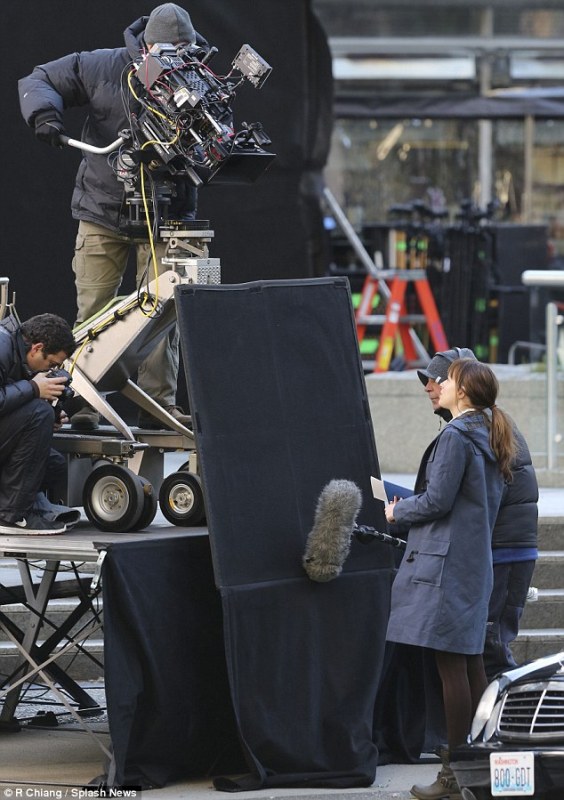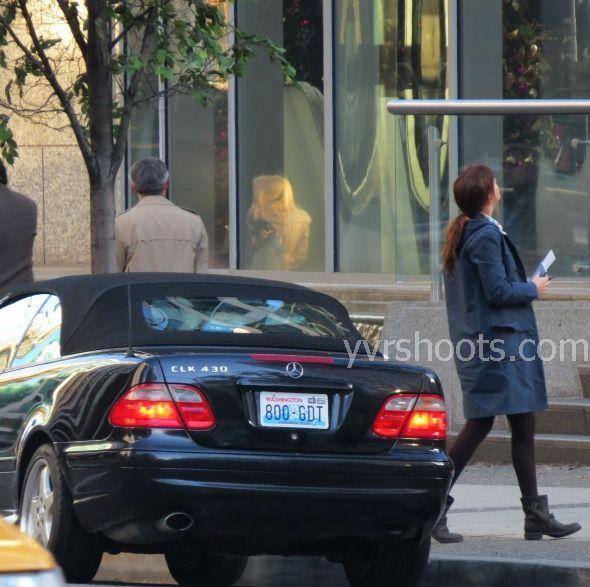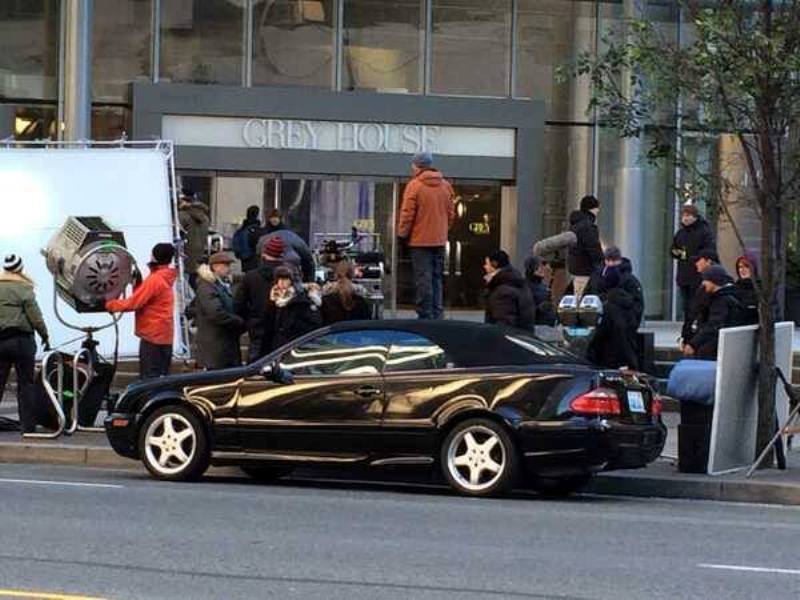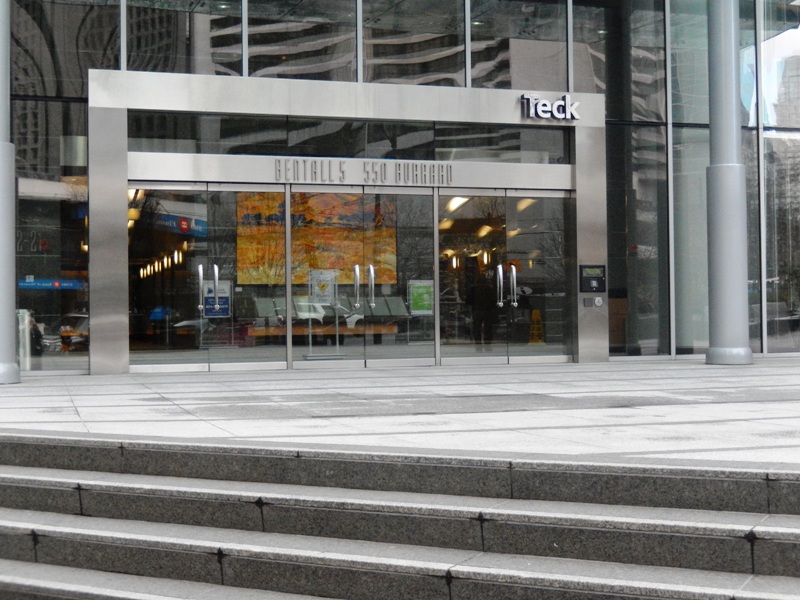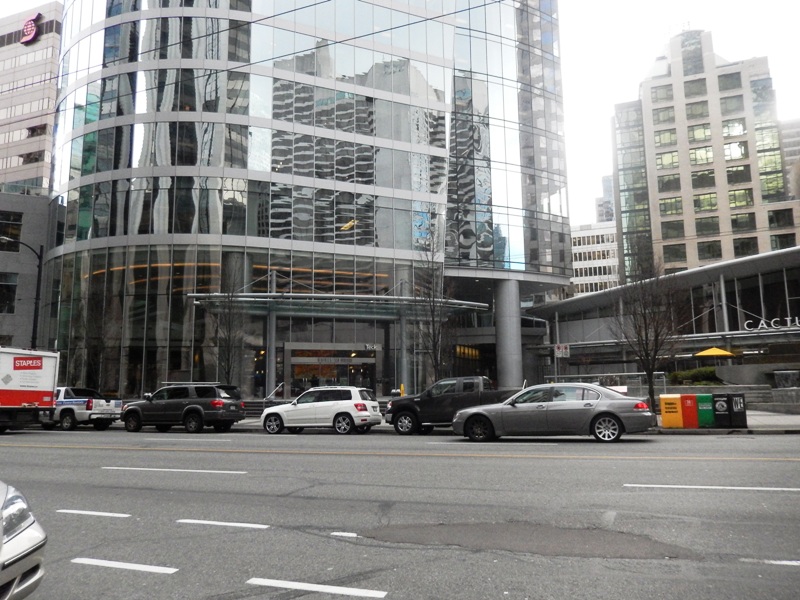 The second time they shoot at Bentall Tower 5 was when Ana leaves Christian after going over the contract. Dakota is seen carrying it in her hands when she is filming the scene. She comes out with Jamie and is dressed up in a dress, overcoat and heels. They walk along the steps then she turns, kisses him on the cheek and leaves him standing there as she hops into her VW Bug. This scene in the book actually happens at the The Heathman private dining room, so I am not sure how this will be played out in the movie.