MOVIE LOCATION CG JOGGING OCEANIC PLAZA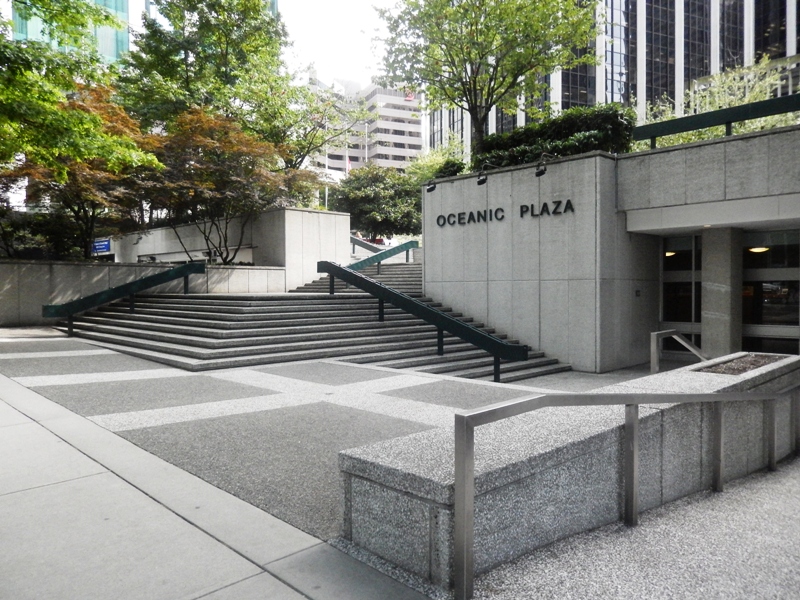 During the production of the movie they had Jamie jogging as Christian Grey in several different locations throughout the city. The first one they filmed was in a area called Oceanic Plaza. It is a plaza area that fronts the building of the same name and is located just a couple of blocks from the Coal Harbor Parkway.   There are several stairways crossing through this square block area. There was several photos of Jamie while filming here. For this scene he was wearing dark blue pants and jacket. The crew was lined up along the stairway and Jamie did a lot of running up and down the stairs through the plaza. When they filmed this the trees were bare so they had to add some leaves and foliage to the area. When I visited all the trees were in full bloom so it gave the area a very different look.
Lots more photos on Facebook 50shadesgirlportland.
MORE JAMIE JOGGING AS CG AT GASLAMP AREA—COAL HARBOR