FSOG BOOK LOCATION Public Domain Coffee House Portland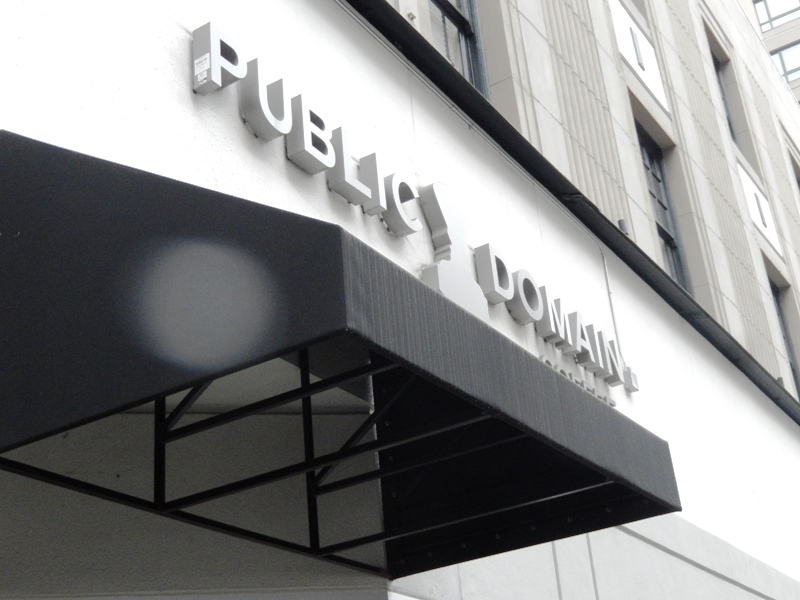 After checking out The Heathman I knew I had to retrace the steps from the book and see if there really was a Portland Coffee House. I set off out the front entrance of the Heathman, turned left and walked the four blocks. To my great surprise at the end of the fourth block I came to Public Domain Coffee shop. Another great find book location. Public Domain sits on the corner of Broadway and Alder streets. I believe it has been here since early 2010. Another coffee shop stood in its place before then. Coffee is big business in Portland and there are many coffee shops around town. I have visited the shop more than once and thoroughly enjoyed the big windows looking out on the streets. They do carry baked goods and a full array of coffees, but no Twinings.
"He's carrying a tray, which he sets down on the small, round birch-veneer table. He has a coffee that bears a wonderful leaf pattern imprinted in the milk. He also bought himself a blueberry muffin."
You can see more of the FSOG MOVIE Coffee House Rainier Provisions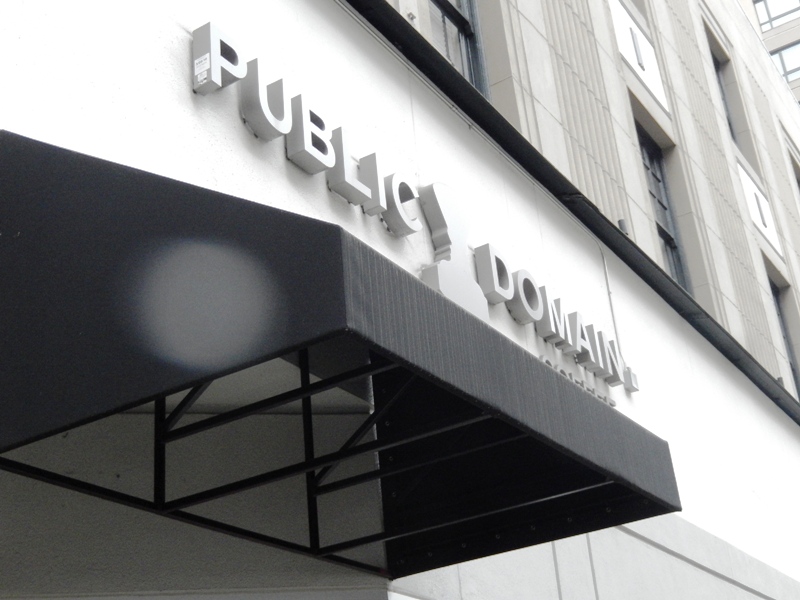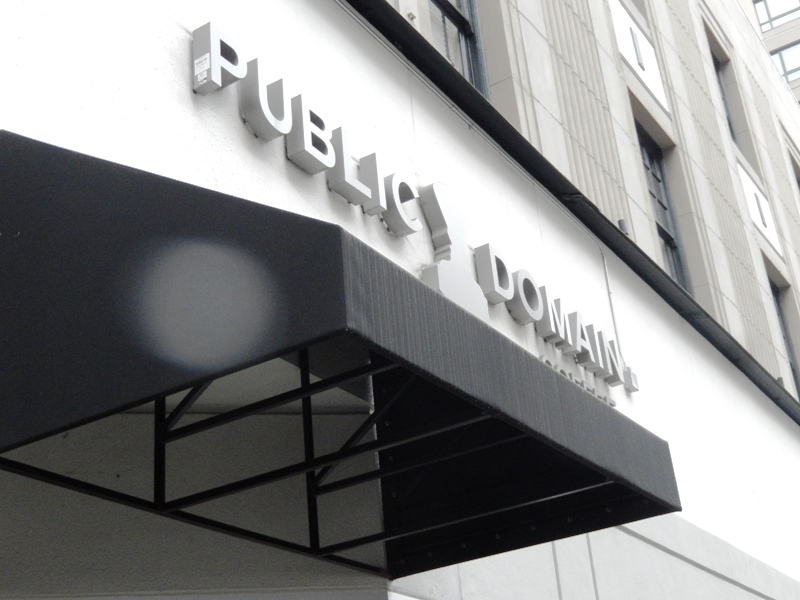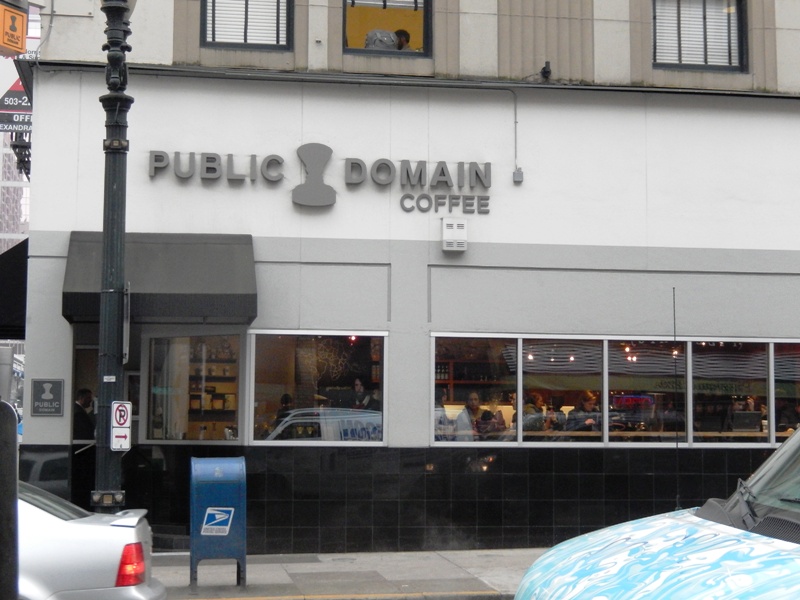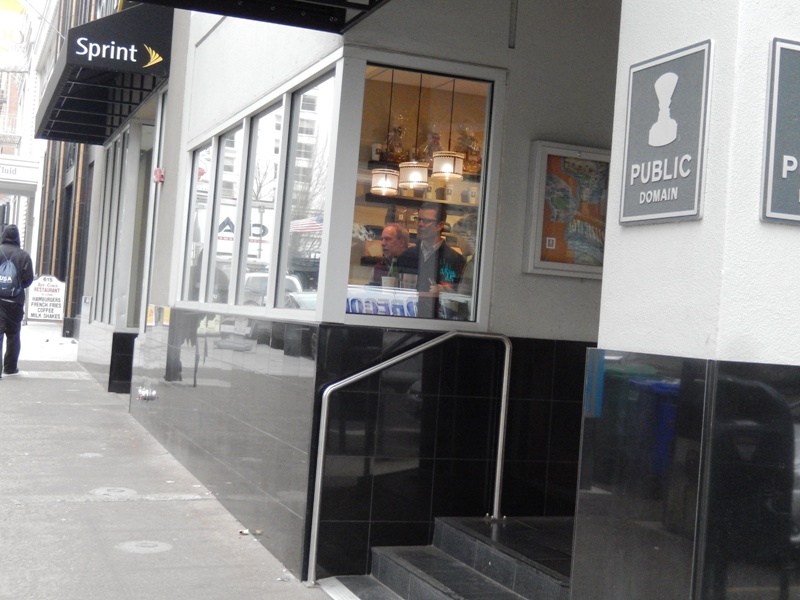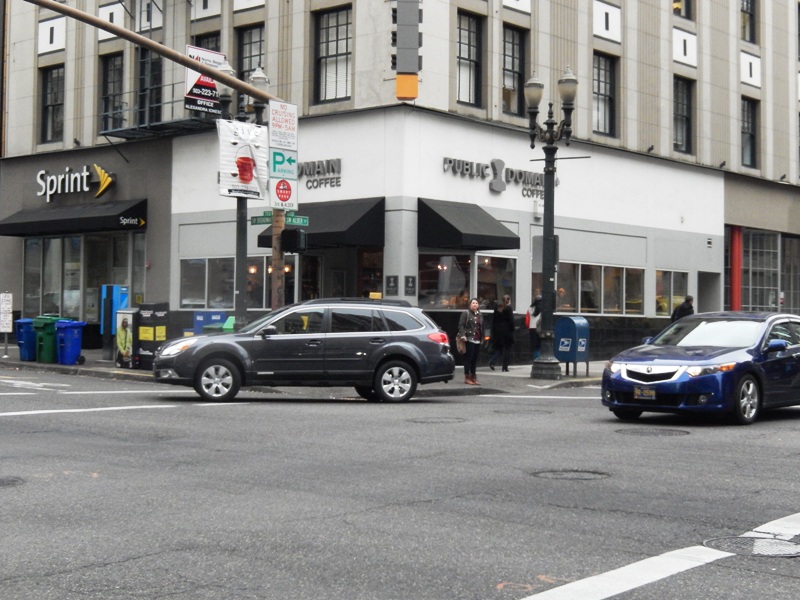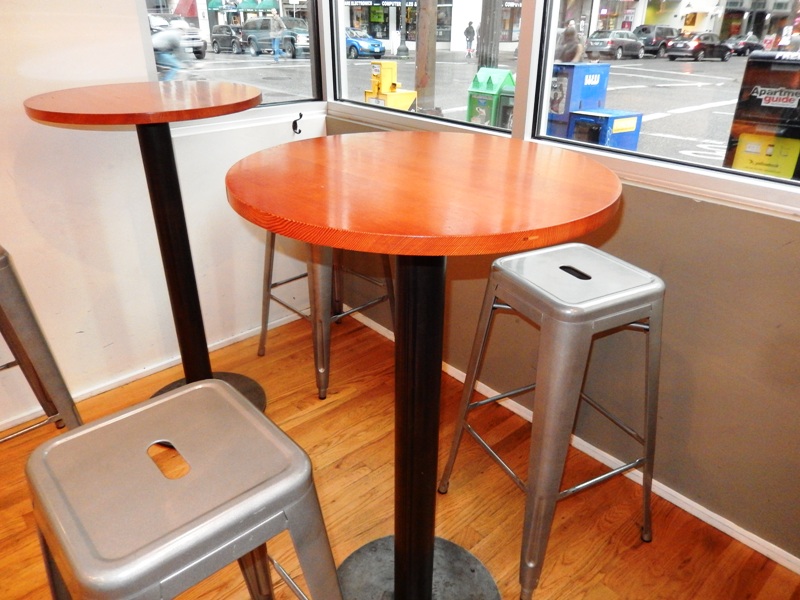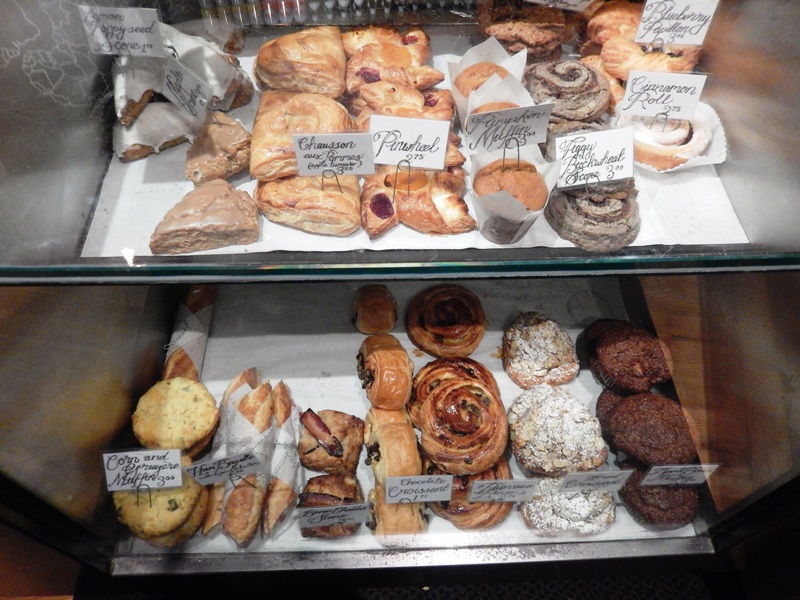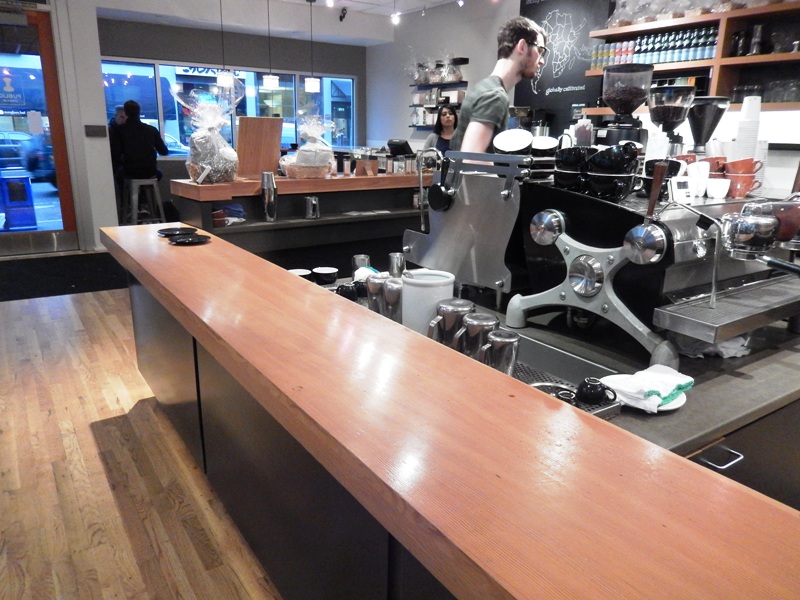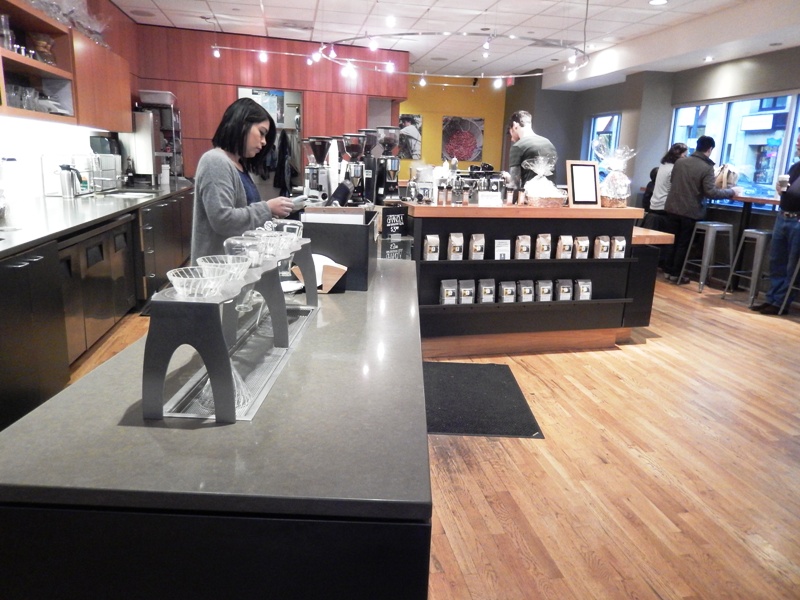 © 2014 – 2017, 50SHADESGIRLPORTLAND . All rights reserved. All information and materials contained on this website including text, photos, and logs are for the exclusive property of 50shadesgirlportland.com. Content cannot be reproduced, distributed, transmitted, displayed or published without consent from the author of the website.