FS DARKER SIP EXTERIOR AND ALEXANDER ST. MAR 2 1/5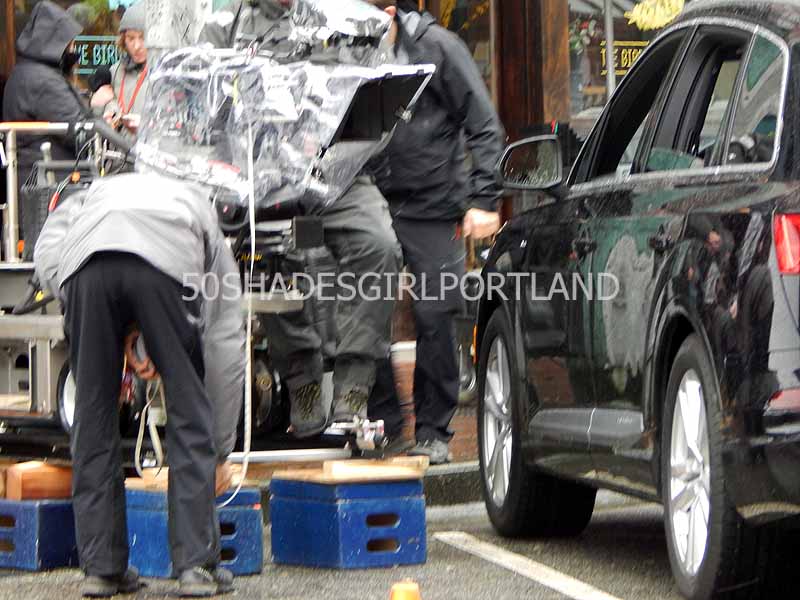 The filming of Fifty Shades Darker used a new location these two days on Alexander Street in the Gastown area of Vancouver BC. On the second day of filming they were able to film 5 scenes for the movie. One of the these scenes took place in Christian Grey's Audi Q7 SUV parked in front of the SIP offices on Alexander St. It included actor Max Martini in the driver seat as Taylor and Jamie Dornan in the rear seat as Christian Grey. This scene could be a part of the scene played out at the same location the day before. Jamie was seated in the Audi for the duration of the filming. Before they began filming they had to bring in some wood and build a platform for the camera to set on. The camera was then able to role right up close to view into the rear window and straight at Jamie.  After the camera was in place Jamie then returned and was seated in the car. I did notice that the car engine was running, I am sure to keep them both warm. While Jamie was seated in the rear seat there were several times we saw his head pop out to look around. They were also handing him things thru the open window like a bottle of water and several papers. There was also a time when one of the dressers reached in and was using a lint roller to clean off his suit jacket. It was actually quite fun to watch the scene being filmed. I am not sure if he was on his cell phone or handling anything else while in the car.
Part 1
Part 2
Part 3
Part 4
Part 5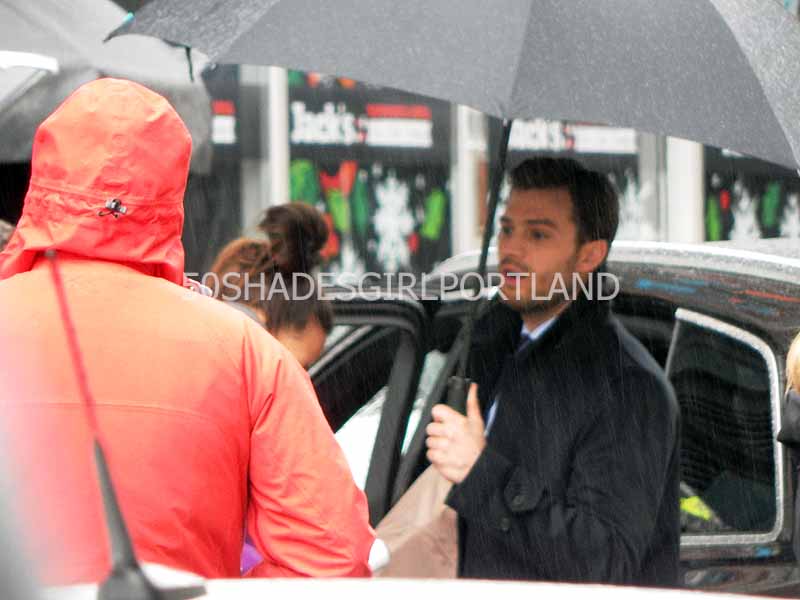 Great photo of planning the filming before it started with Director James Foley, Cinematographer John Schwartzman, Producer Marcus Viscidi and Max Martini in the background.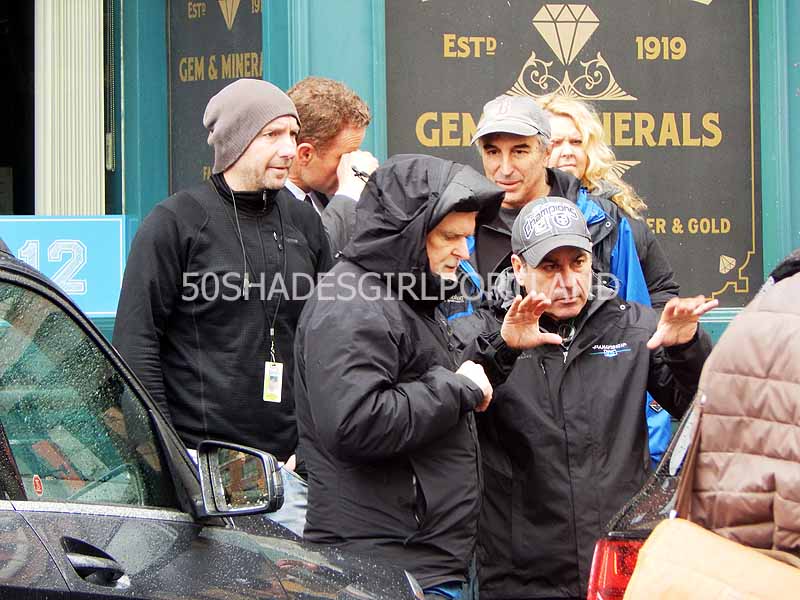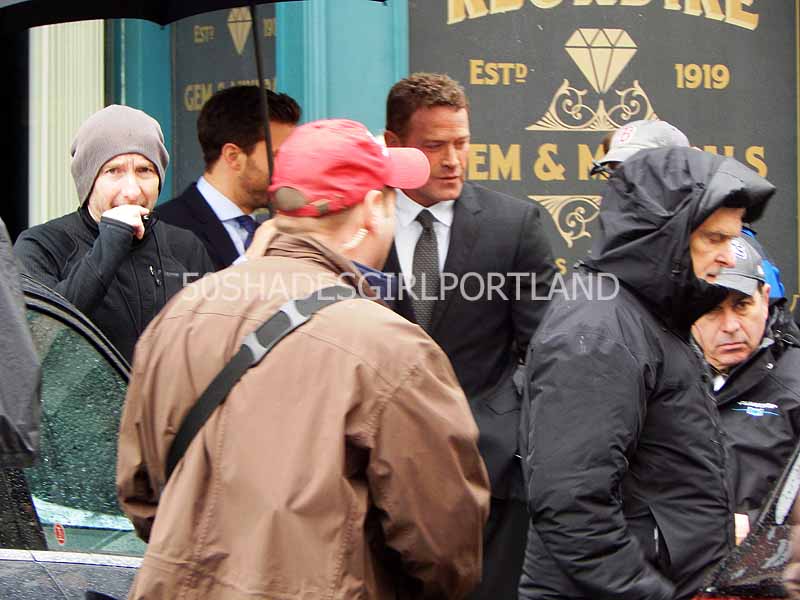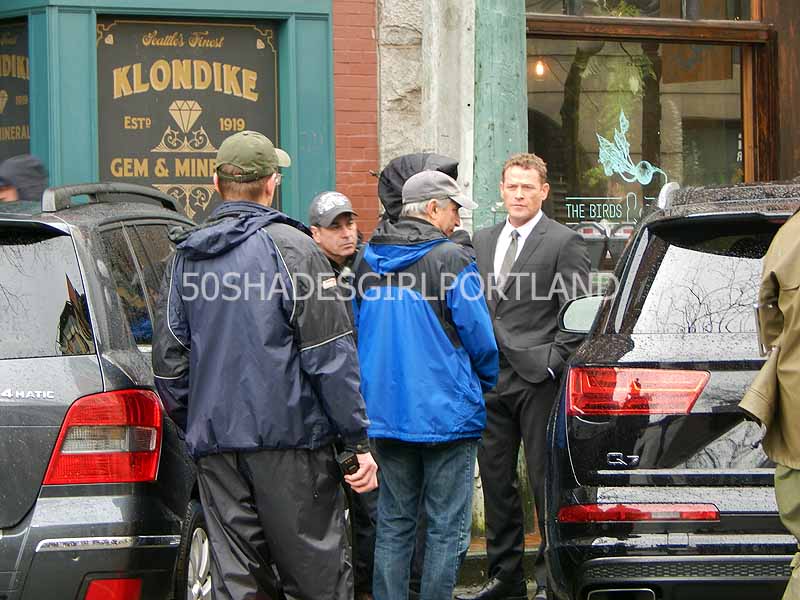 They had to move out the car next to the Audi to make this platform for the camera.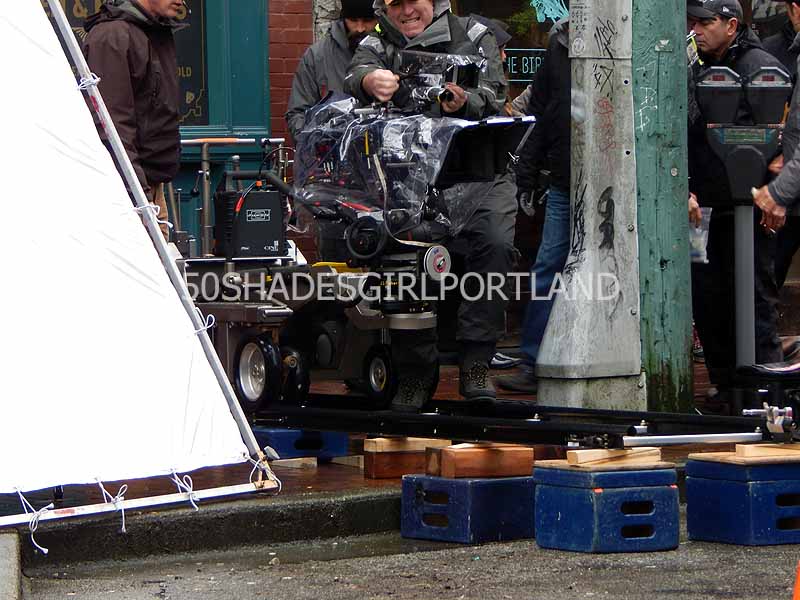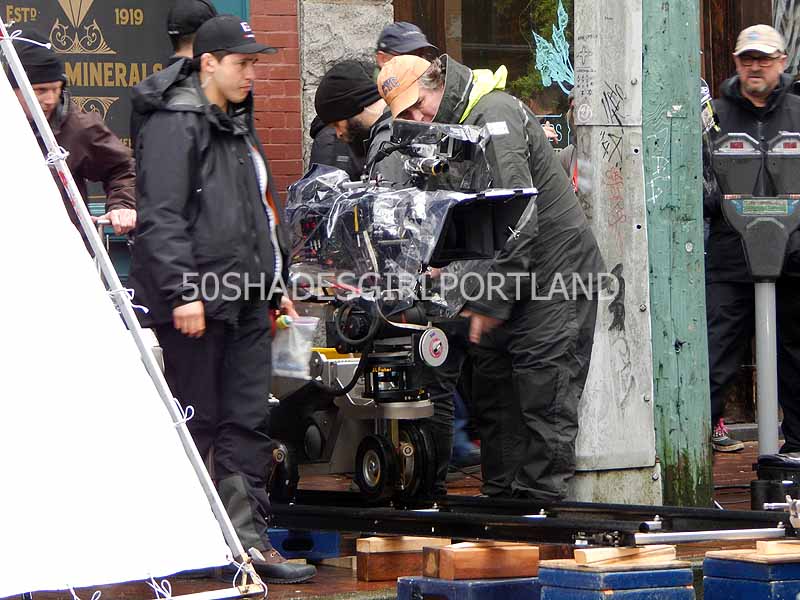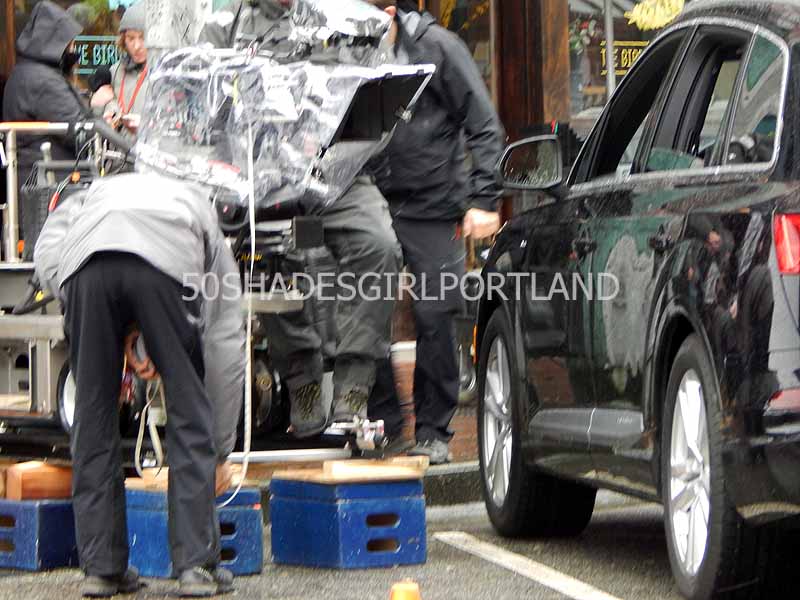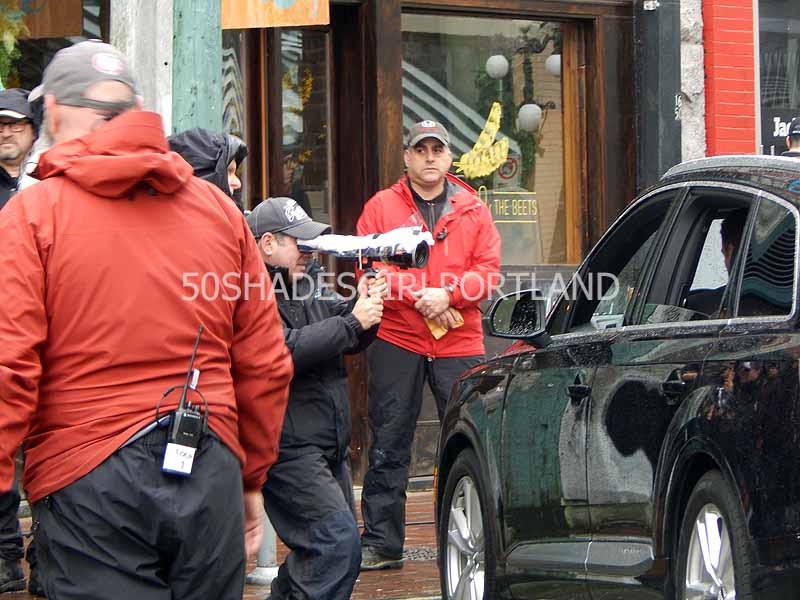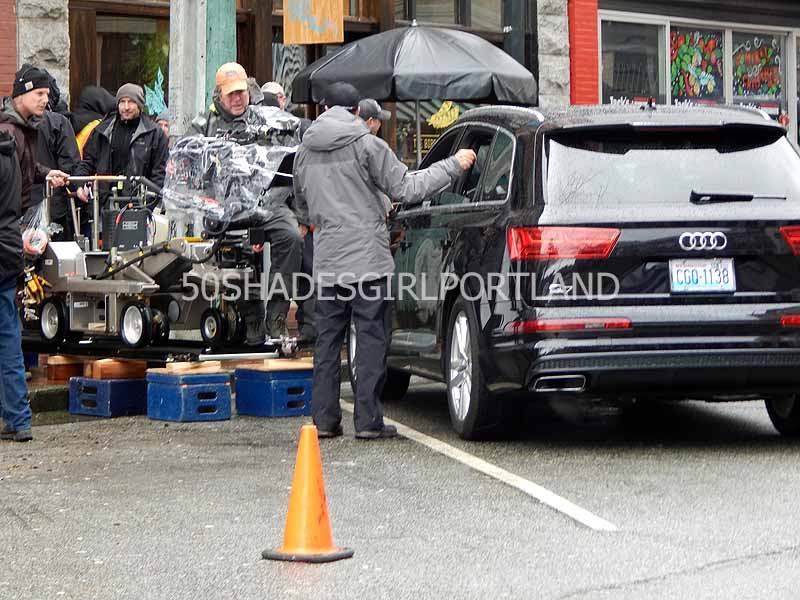 All information and materials contained on this website including text, photos, and logs are for the exclusive property of 50shadesgirlportland.com.  Content cannot be reproduced, distributed, transmitted, displayed or published without consent from the author of the website.