FIFTY…FIFTY SHADES BROUGHT TO LIFE PART 2 COSTUMES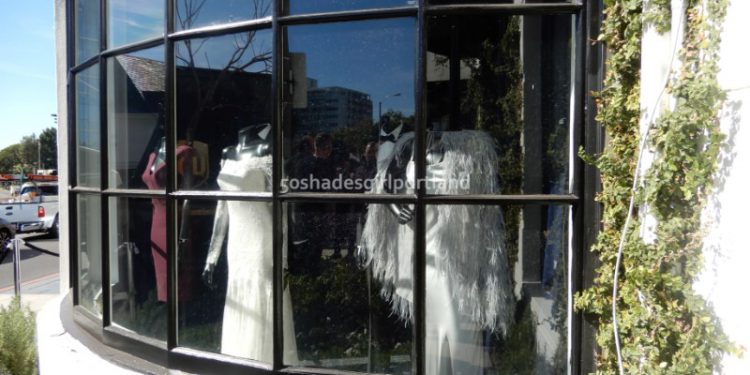 The Fifty…Fifty Shades Brought to Life pop up event featured 5 different costumes from the movies. It featured:
Anas silver masquerade dress and shawl from FS Darker. Ana's maroon dress. Anas wedding dress with more about it here.
Christians suit and gray tie from Fifty Shades of Grey.  Christians Tuxedo from FS Freed.
You can see more inside the pop-up event here. 
I also visited the Monique Lhuillier store in Los Angeles and was able to see in person the silver dress used for Fifty Shades Darker Masquerade Ball.
Here are some close up photos. The costumes were placed behind the front glass window so it made it a challenge to snap some good photos.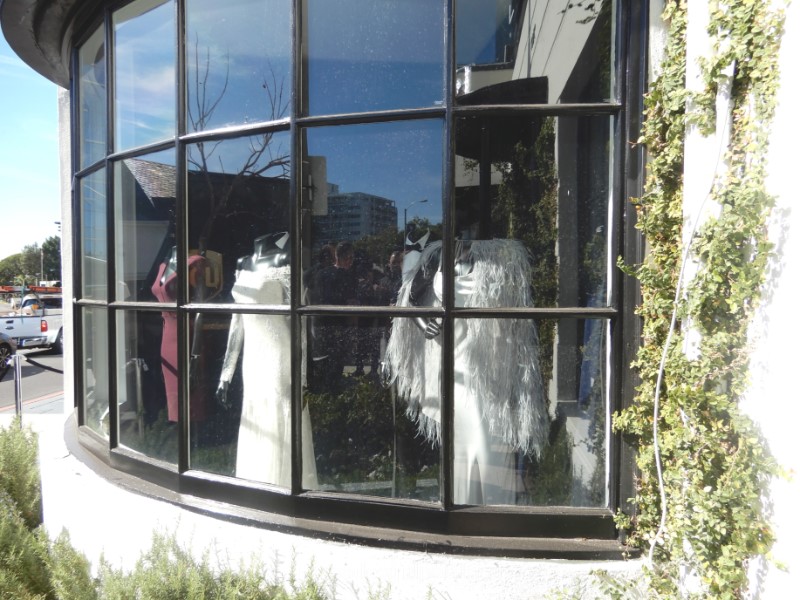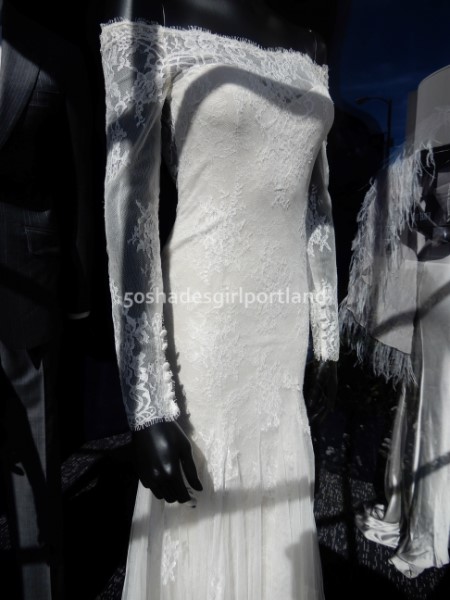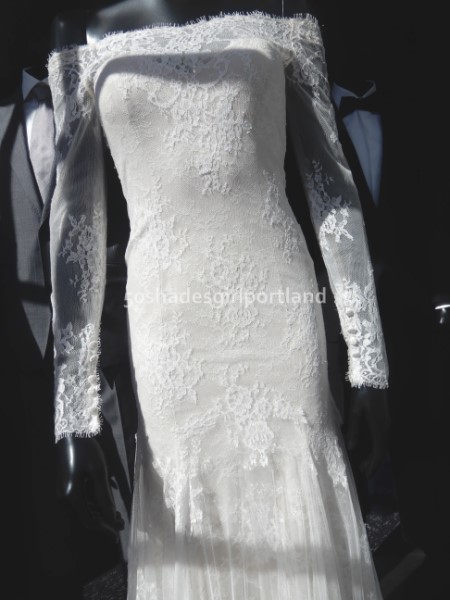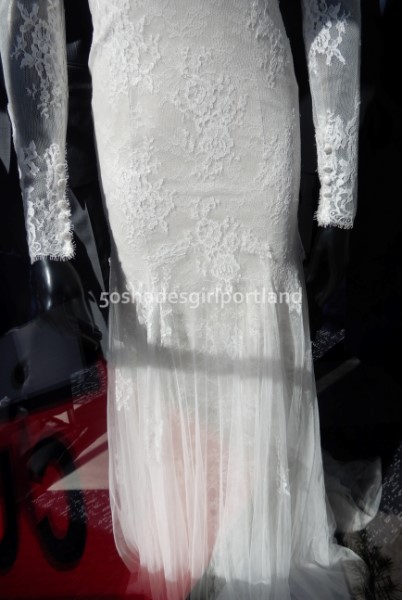 I was so focused on the wedding dress that I didnt get a photo of Jamies Tuxedo but you can see it in the background right side.