FIFTY SHADES DARKER TV SPOT FOR LATIN GRAMMYS WITH ADDED SCENES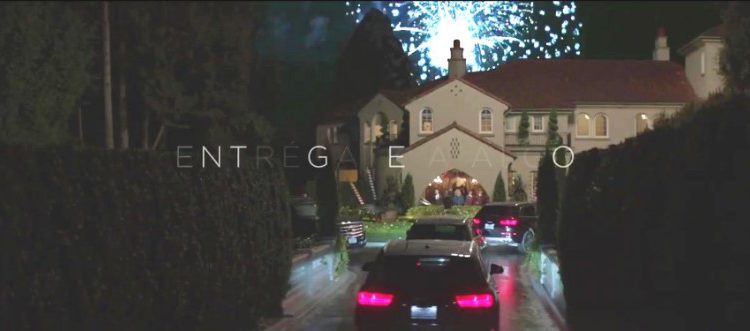 Universal Pictures released tonight a new TV spot during the Latin Grammys featuring a spanish version of "Crazy in Love" by Miguel.  It also features several new scenes from the movie which I was able to see during the filming last spring. They definitely added some heat to the trailer with more than one romantic scene with Christian and Ana. Here are some behind the scene filming photos/videos of these new scenes.
First to see is the arrival of Christian and Ana to the Masquerade Ball. They filmed this entrance driving scene at 3 am in the morning after filming all day into the night. I was able to see them set up and film this after a long day at Casa Mia. You can see more of this filming here.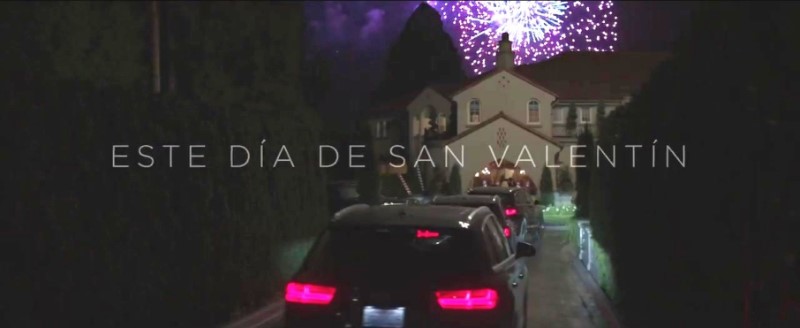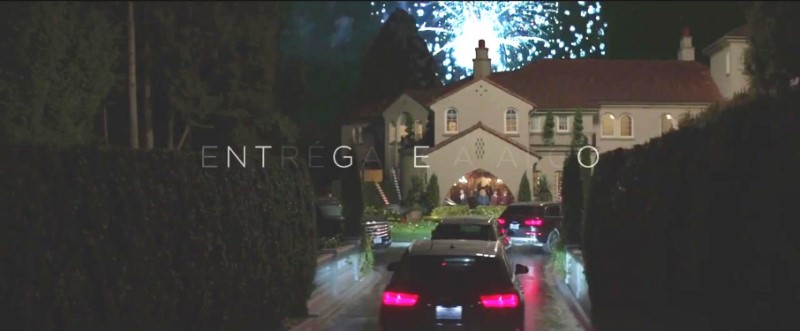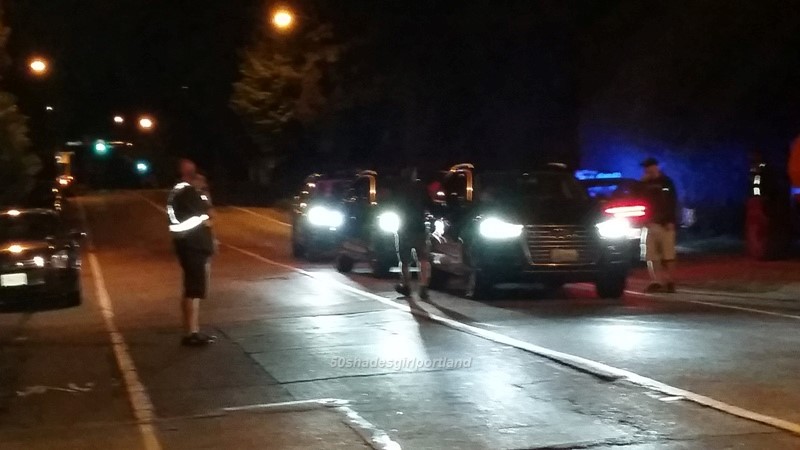 On March 4, 2016 there was a storm blowing over Vancouver BC, and they filmed all afternoon and evening on the sidewalk and street in front of Ana's apartment location. Several fans were there for the afternoon into evening but as the rain got heavier and the cold winds were getting stronger most of the fans left. I was one of the last to leave about 9:30 pm and the storm was going strong. The last scene to film was this one with Ana looking out her window and spotting Leila down below across the street on the sidewalk. They added overhead lighting and a large board to cover a window across the street. The scenic guy came in and covered the large board with posters advertising bands and concerts in Seattle which were made by the scenic department. He offered to give me a few of these posters which I have and are shown in the movie trailer. You can read about the day of filming here.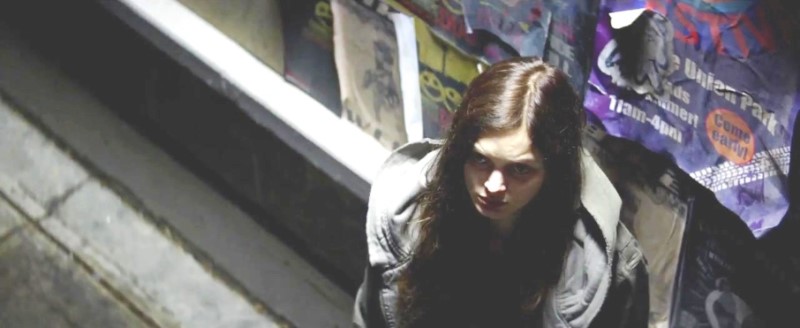 You can spot some of the posters on the boards behind Leila.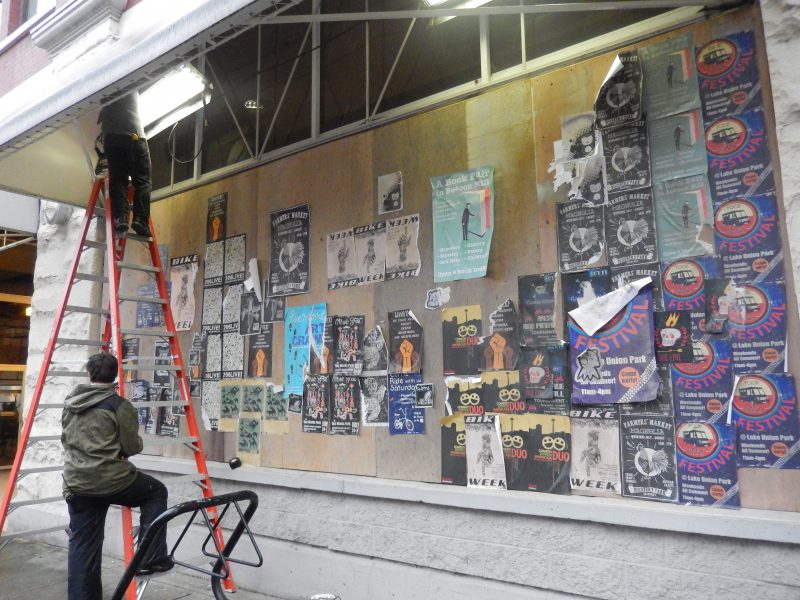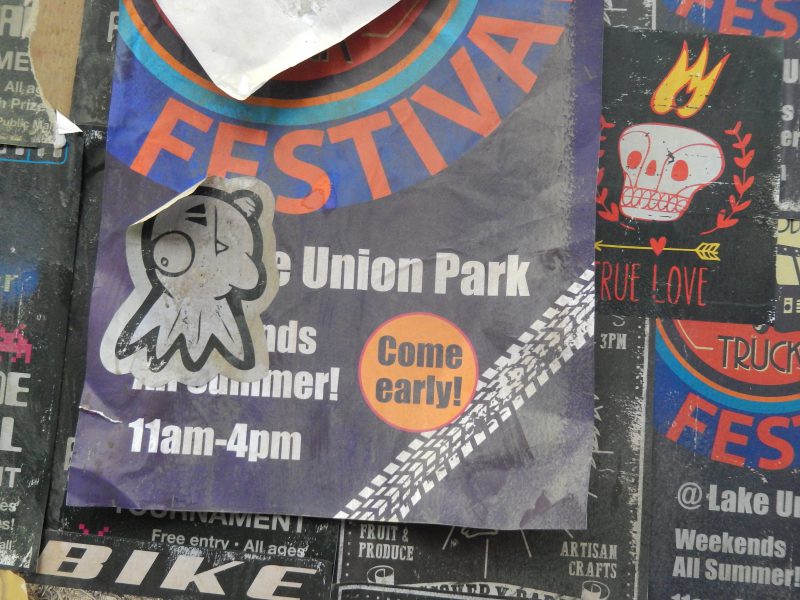 There is a new scene in the trailer showing when Jack and Ana leave SIP to walk to the bar and Leila is waiting for Ana on the sidewalk. Its her first encounter with Christians former submissive. These are some of the filming photos from that day. You can see more of the days filming here.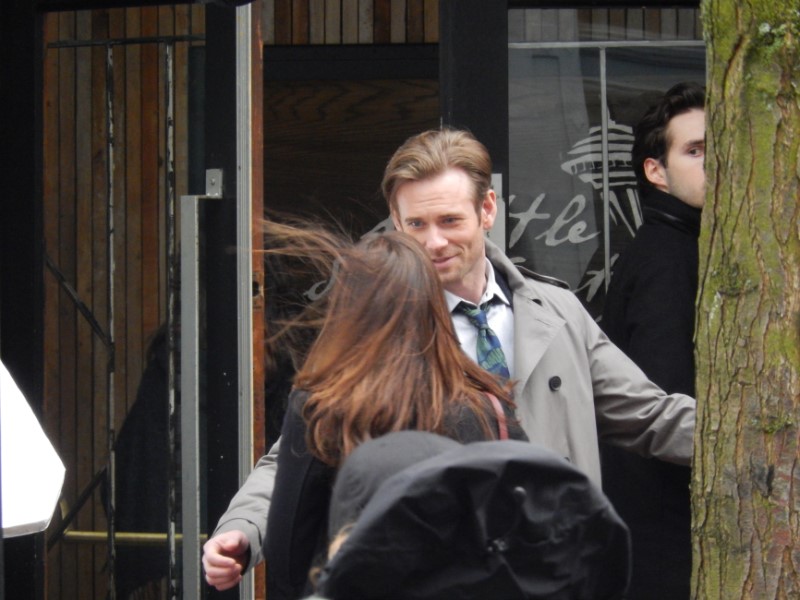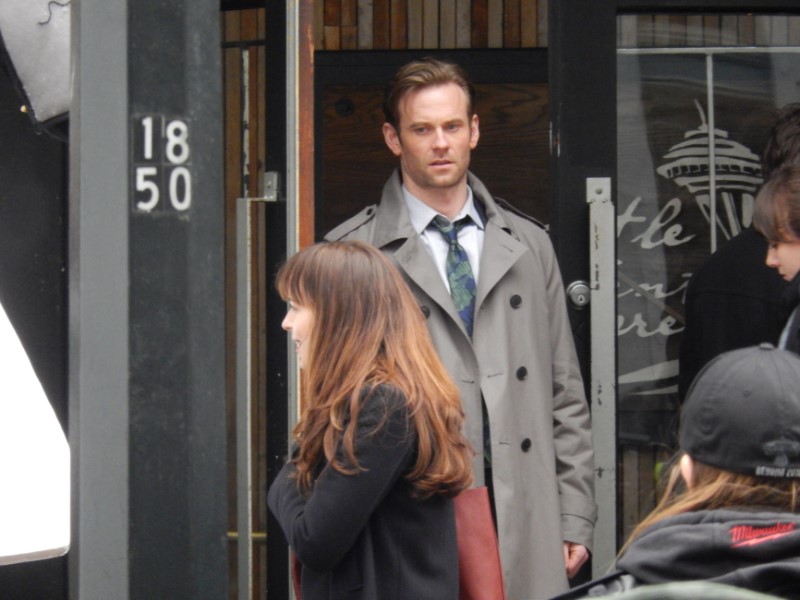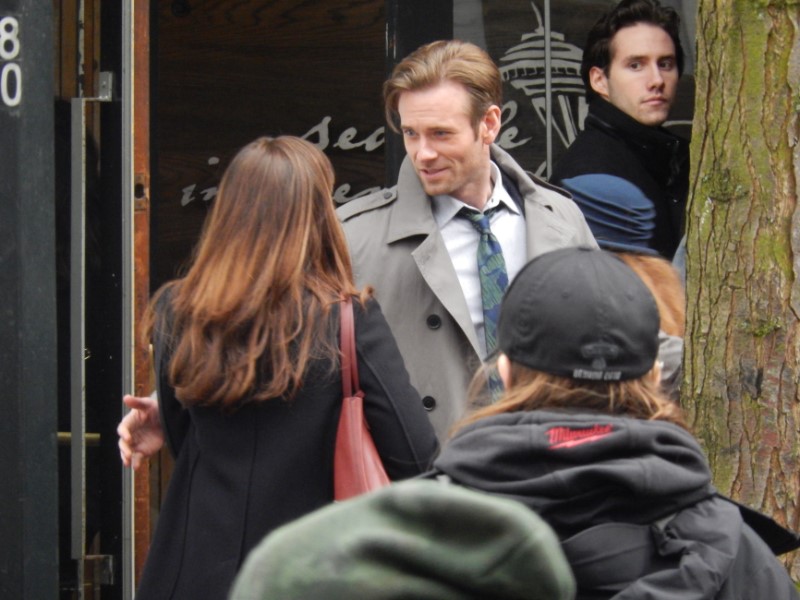 From the new trailer: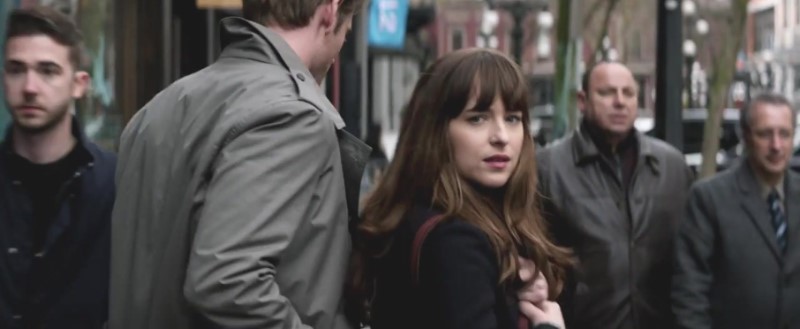 And my video of after the filming:

You can see more behind the scenes of the trailer here. These new scenes added more romance and intrigue to the already amazing trailer. Now its just a wait till February.