FS DARKER FILMING ANA'S APARTMENT 120 Powell St. MARCH 8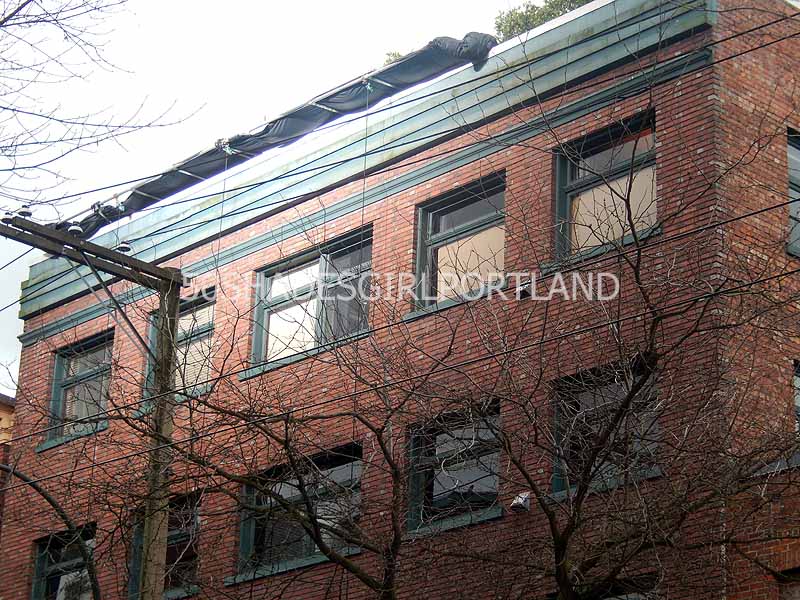 The filming for today was off to an early start with the crew, Bella Heathcoate, Jamie and Dakota plus Dana Burnetti in town. It was all filmed inside the apartment. They placed some lighting across the street shining into the upper floor for a sustained daylight. I did notice a black drop cloth that was rolled up and being help up at the roofline of the building. I assumed it was for any night time scenes. I didn't arrive till afternoon just in time to see Jamie arrive back to the set with 3 other gentlemen. He looked a bit rumpled in his suit pants and blue shirt carrying his suit jacket. Later in the afternoon while I was there Jamie did come out and grab a bite to eat and then walked back to the apartment entrance and inside. He was wearing the gray suit, blue shirt, tie, and the wool overcoat looking very Christian Grey.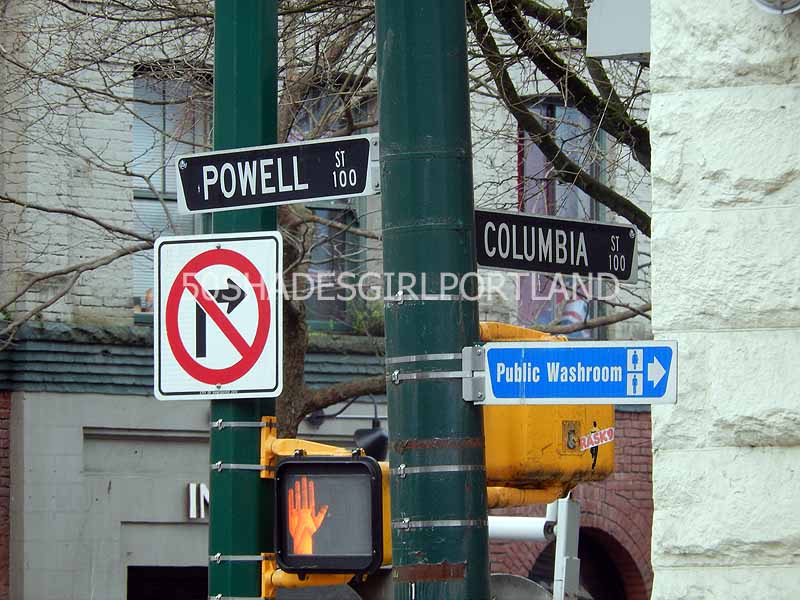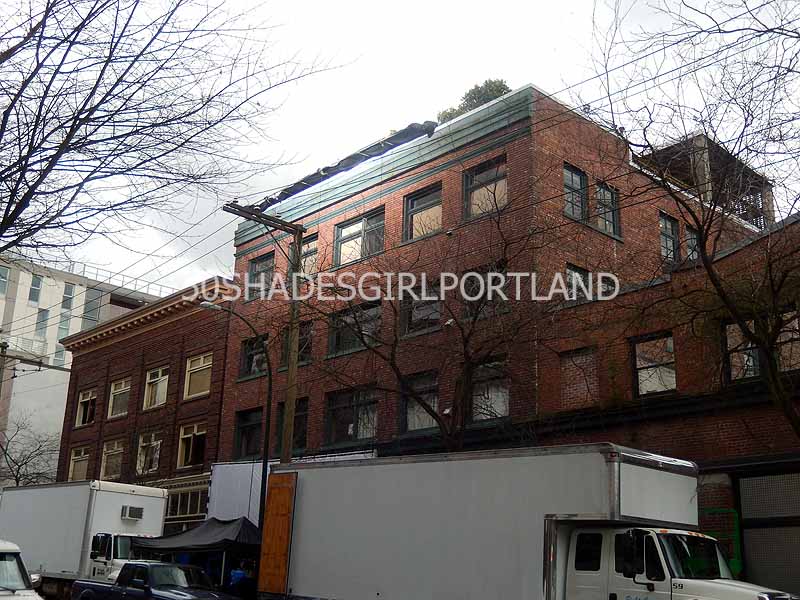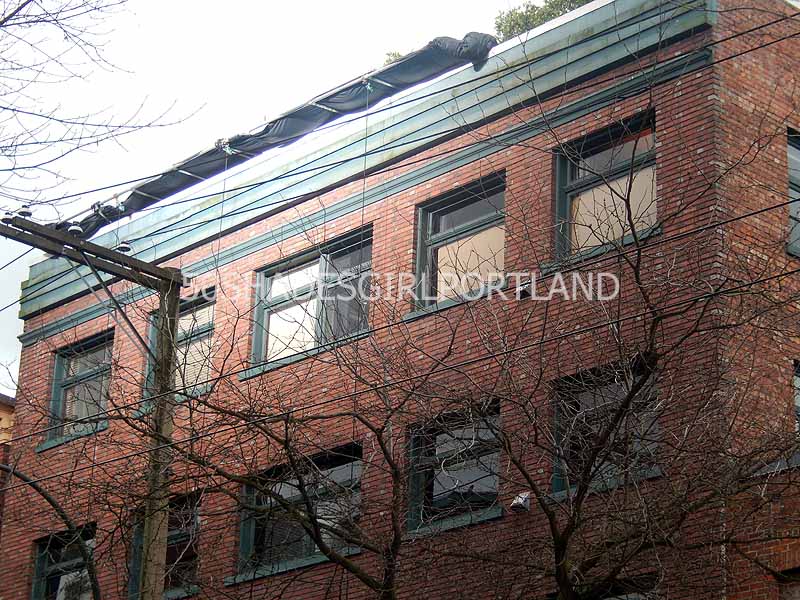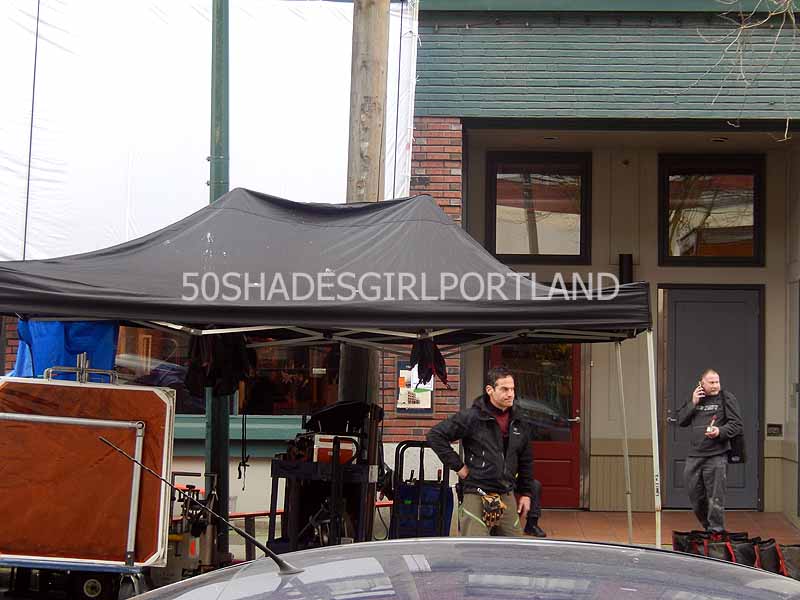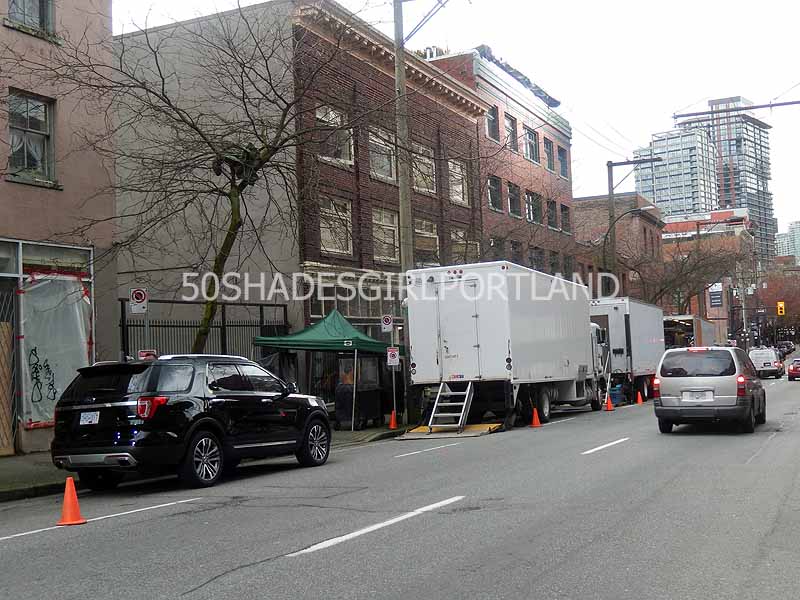 This was the lighting set up across the street high in the building.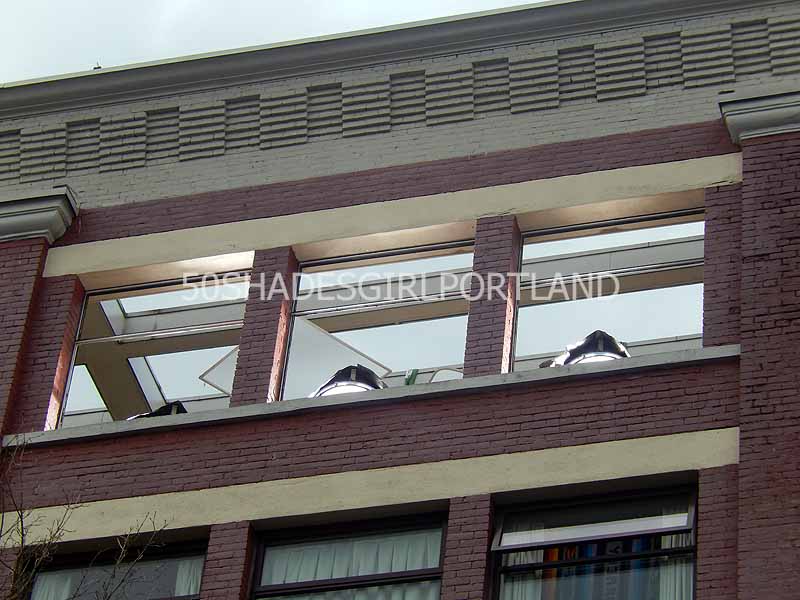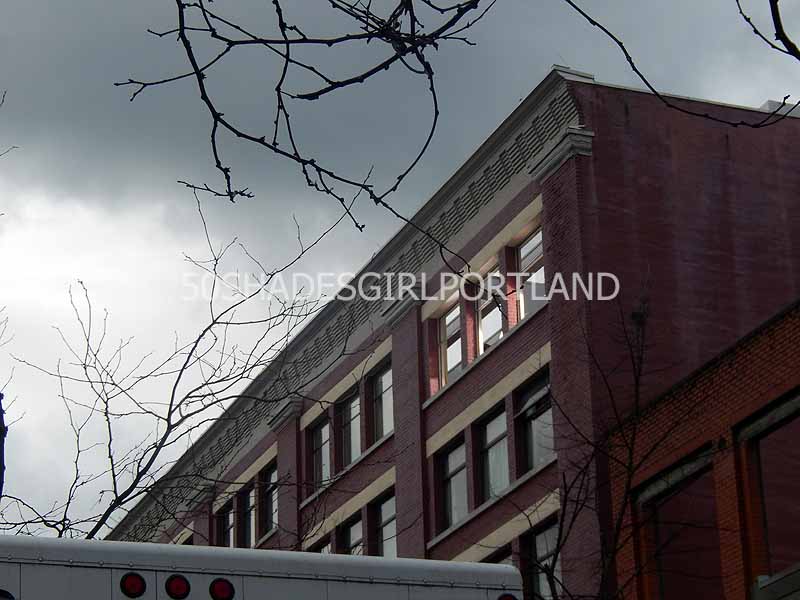 This is the glass window which was  boarded up and covered with posters for the March 4th filming on the street.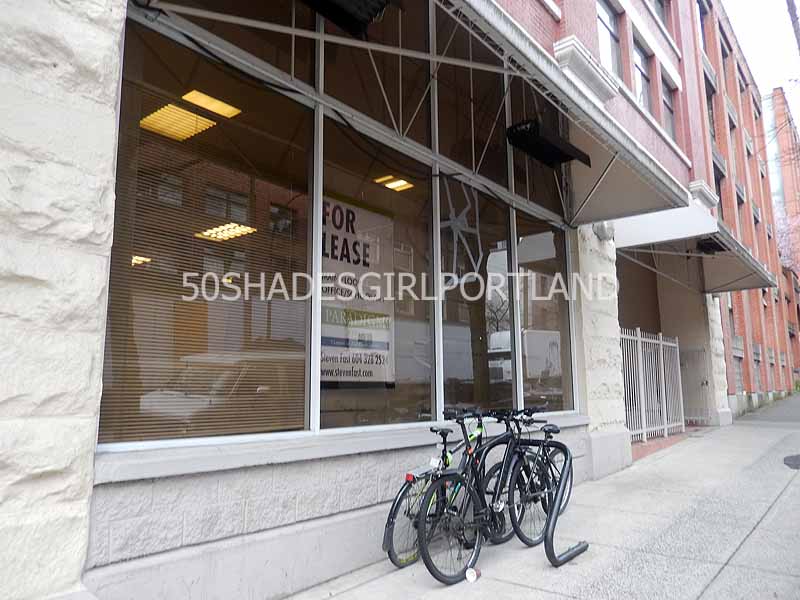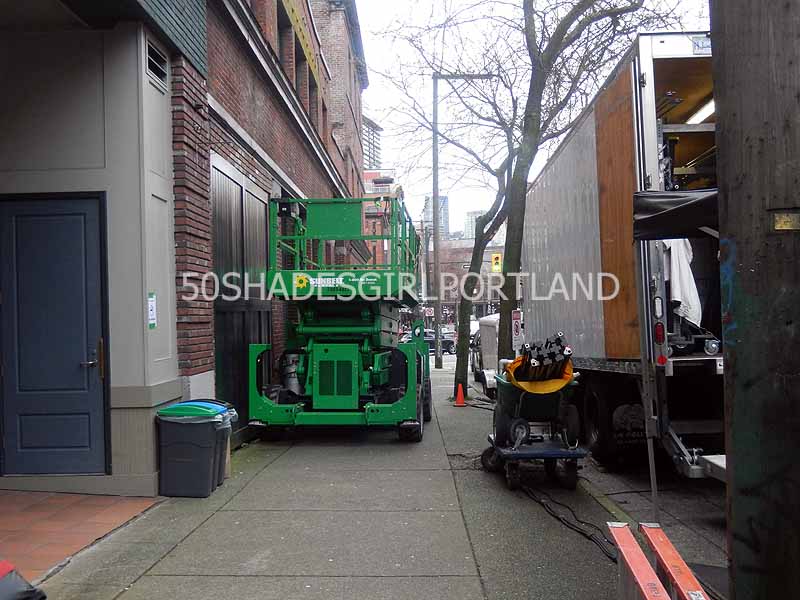 All information and materials contained on this website including text, photos, and logs are for the exclusive property of 50shadesgirlportland.com. Content cannot be reproduced, distributed, transmitted, displayed or published without consent from the author of the website.