FS Darker and Freed Ana's Silver Masquerade Dress and Wedding Dress Featured on Monique Lhuillier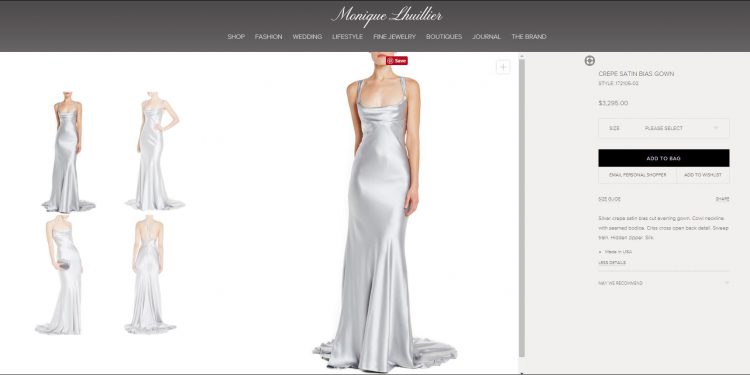 FS Darker/Freed Costume Designer Shay Cunliffe spoke about using the designer Monique Lhuillier for Ana's silver Masquerade dress and also her wedding dress for FS Freed. The designer has recently included the silver dress on her website which has it listed to order for $3,295.00. Listed as:
CREPE SATIN BIAS GOWN
STYLE: 172105-02
$3,295.00
Now fans can have the same dress as Ana.
The designer also just featured the FS Freed video with Ana in her wedding dress on her IG. You can link to their IG here. They are both beautiful dresses.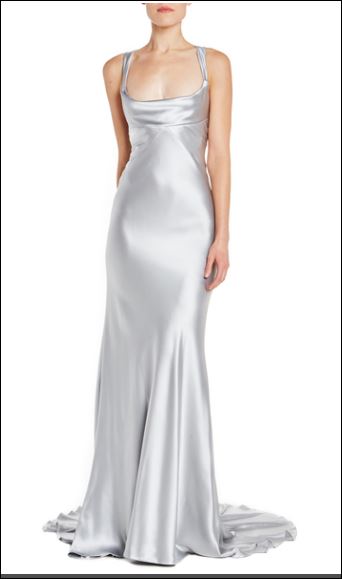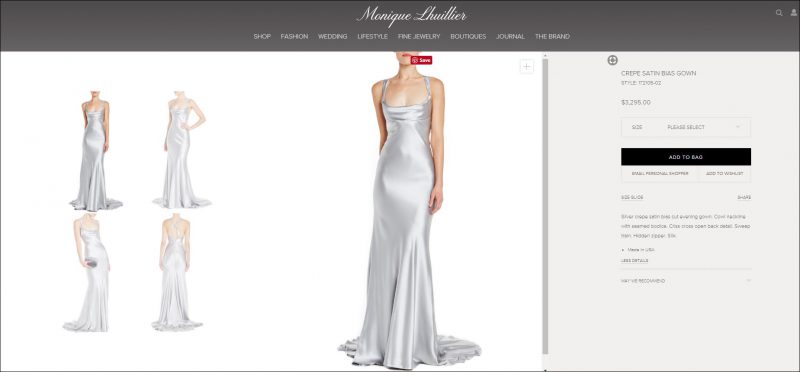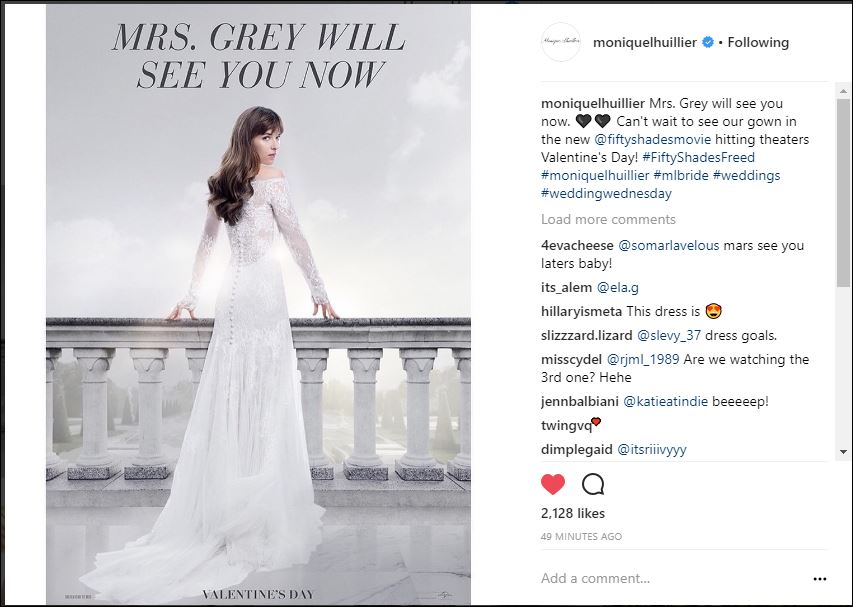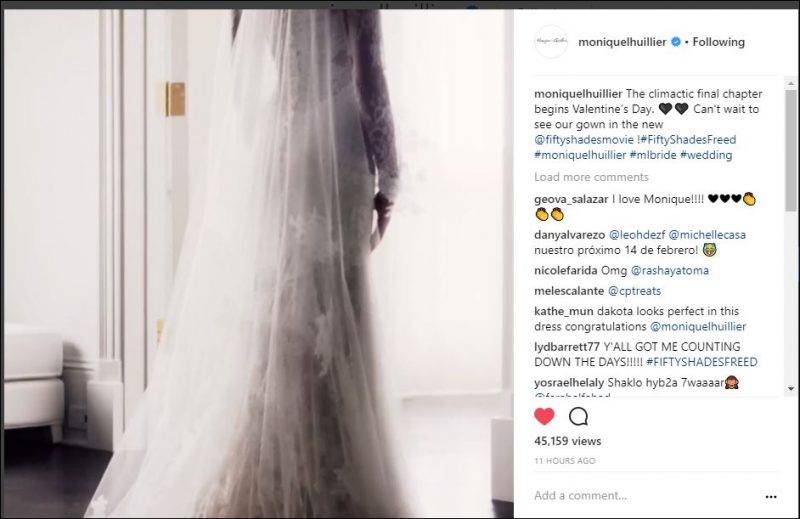 You can read more of my chat with Fifty Shades Darker/Freed Costume Director Shay Cudliffe here.