FS DARKER ESCALA DESIGNS FILM AND FURNITURE PART 2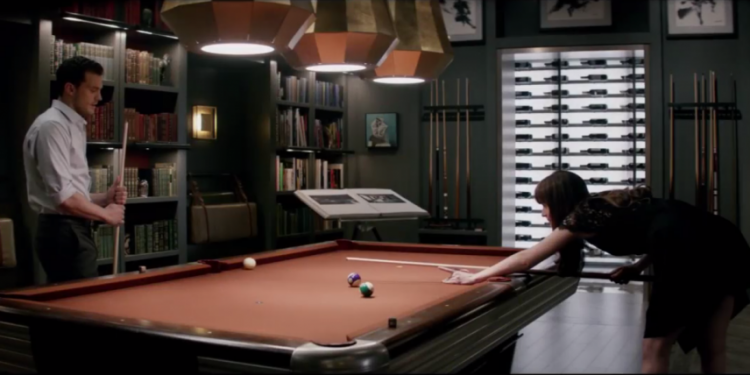 Fifty Shades Darker furniture and decor (Part 2): Christian Grey's Bedroom, Study, Library & Ana's closet in exclusive detail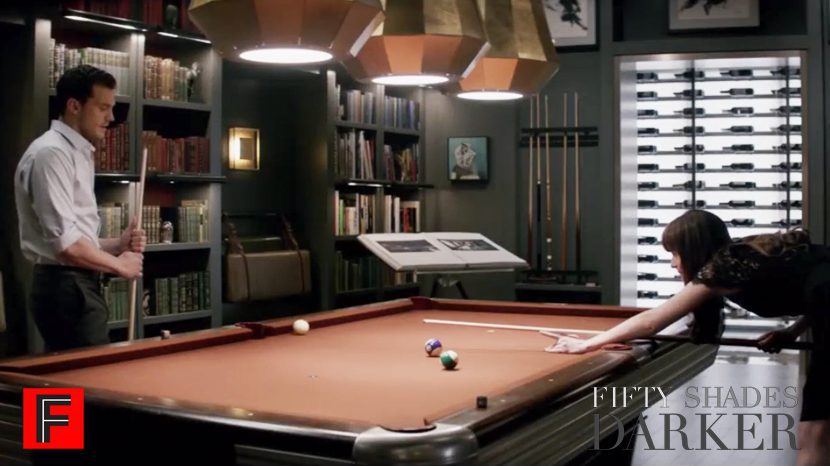 Christian Grey's stunning penthouse apartment Escala plays a key role in the Fifty Shades trilogy and has received a luxurious make over for the second movie in the series, Fifty Shades Darker. Starring Jamie Dornan as Christian Grey and Dakota Johnson as Anastasia Steele the film arrived in cinema's on Friday 10th February (to quickly become the No. 1 movie in 27 countries) and allows the camera into some previously unseen rooms of the billionaire's sumptuous bachelor pad.
It wasn't Christian who rolled up his sleeves to repaint the walls or who went shopping for new high-end furniture and décor for his apartment of course – he hired the talented film Set Decorator Cal Loucks and gifted Production Designer Nelson Coates to weave their magic. Film and Furniture is delighted to bring you our exclusively detailed interview with Cal Loucks, who shares her vision for the look of the film and helps us identify – room by room, piece by piece – the furniture, art and décor of this deluxe abode.
Part 1 covers the inside story of set decorator Cal Louck's research together with behind-the-scenes details on the furniture and décor of the main living and dining area of Christian Grey's Fifty Shades Darker penthouse. Read it here >
Part 2 (below) reveals details of Christian's bedroom, Ana's dressing room, the new office/study, the decadent Library complete with pool table and the Red Room.
Part 3 (coming soon) will cover unique details of the Masquerade ball that takes place at the Grey family's mansion.
Fifty Shades Darker furniture, decor and art:
The Study
Christian's luxurious private study is accessed from the back of the statement wine cellar behind the staircase.
You an read the rest of this article and part one at FilmandFurniture.com.