FS DARKER/FREED ESCLAVA APR 4 LAST SCENE OF NIGHT 4of5 posts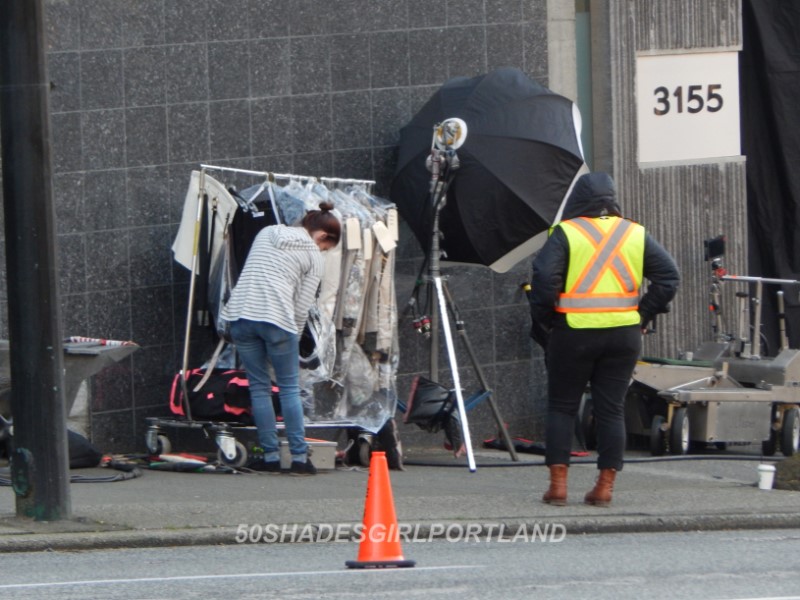 After filming the scene with Jamie and Dakota on the sidewalk the whole set location with Esclava started to change. They dropped a huge black tarp over the whole front of the glass front and the filming moved to inside the salon. The cameras and crew went on a short break and then returned to filming inside. The cameras and everything moved indoors.
There was the arrival of a black Chevrolet Corvette parked right in front of the salon along with a few other expensive "movie cars". They also moved the rack of costumes to the sidewalk. As it got darker outside they then raised the tarp back up to the roof. I had noticed earlier in the day that they had placed several of the long power cables across the street on the grass near the trees. They soon went to work on setting up several of the large lights at the base of the trees and in front of the apartment. I was able to run across the street to get a few pics of this background lighting for the scene. Because of photographers in the area they had to put up screens blocking the filming and asked us fans to not take any photos during filming. The scene was with Elena in the salon and seeing Christian Grey arrive at the front door. They ended up filming in front of the salon on the sidewalk. The crew put up dark screens surrounding them so the only sight we had was of Jamie as he backed away in part of the filming. They filmed the scene several times before finishing for the night at Esclava.
Afterward we were able to take a look at the salon from the front sidewalk. Another fan @BarbAnn73  and I were really excited to see the signs and products they had done for the filming and all their work to make Esclava a reality. As we stood there looking in we were both reluctant to leave because we knew we wouldn't see this place again except in the movie.
More of Esclava filming Part 1, Part 3, Part 2, Part 5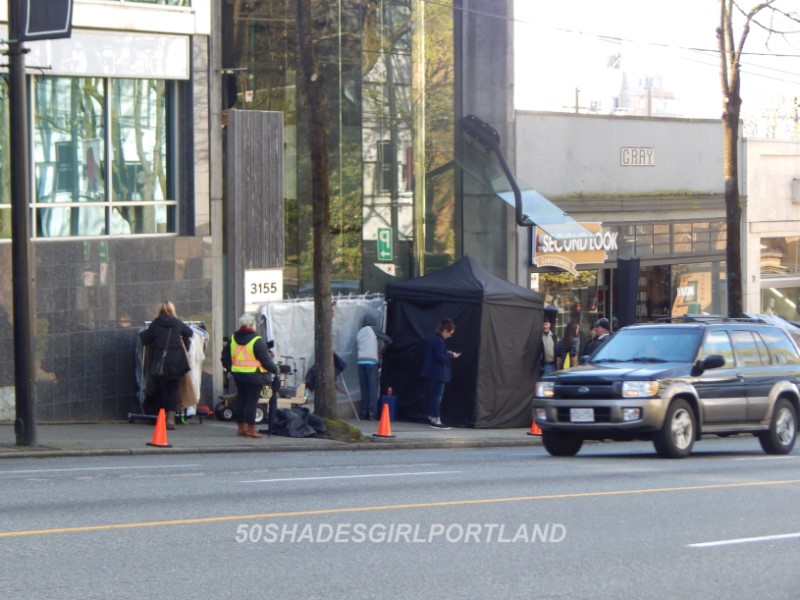 Fun to see "team fifty" at work!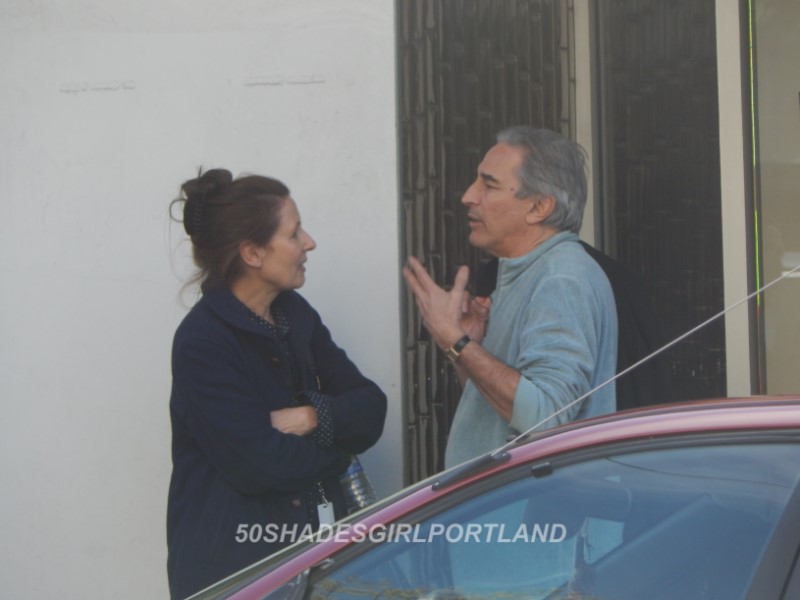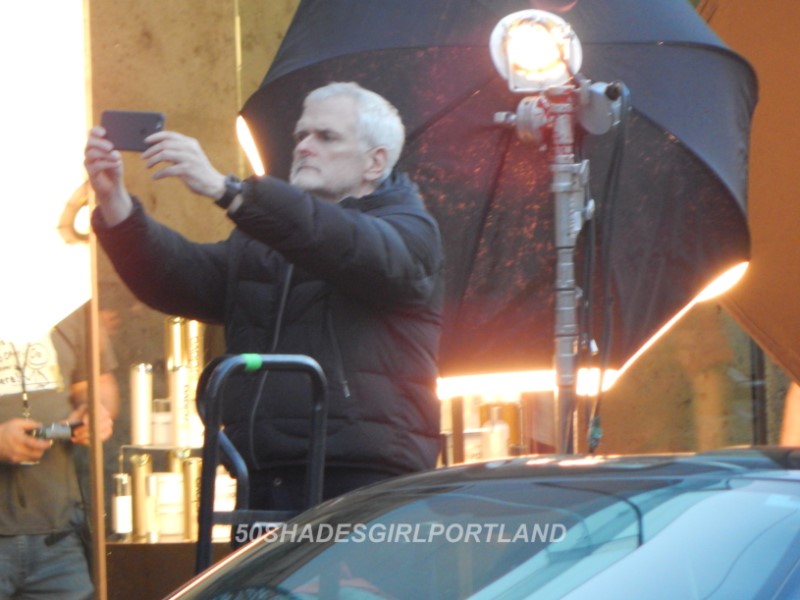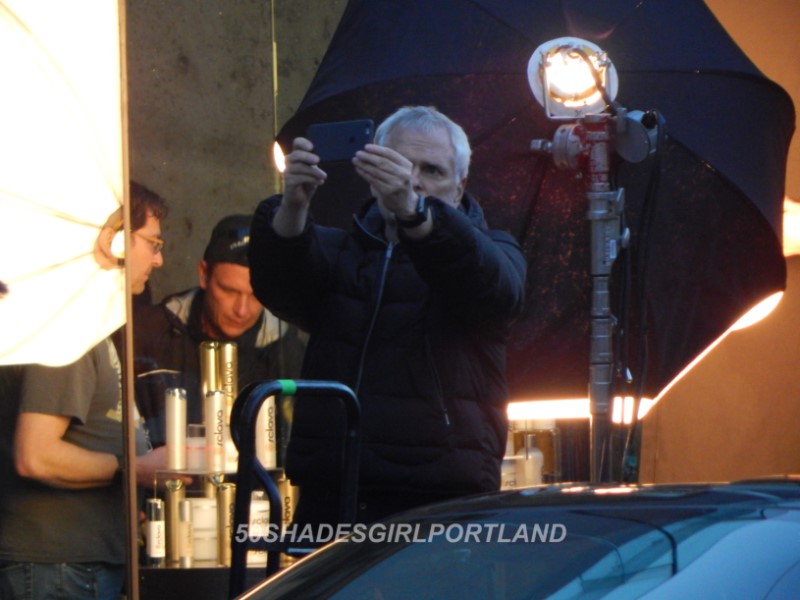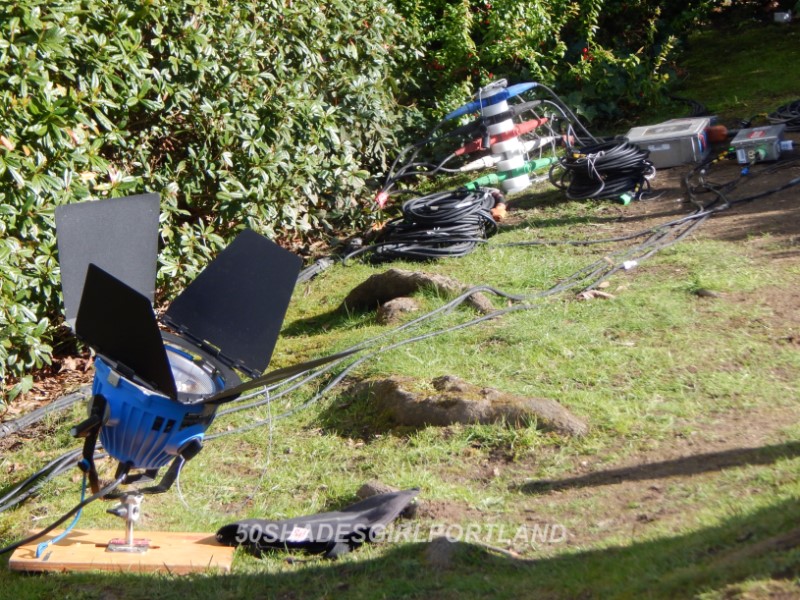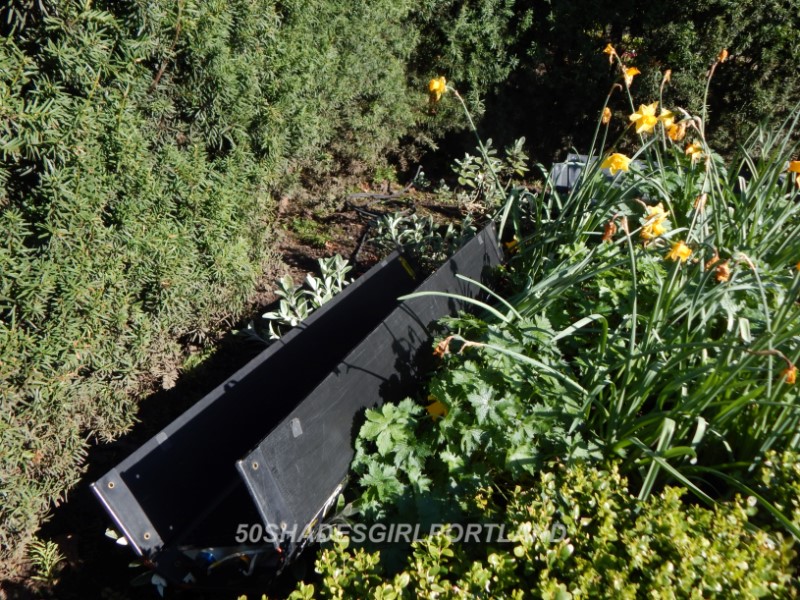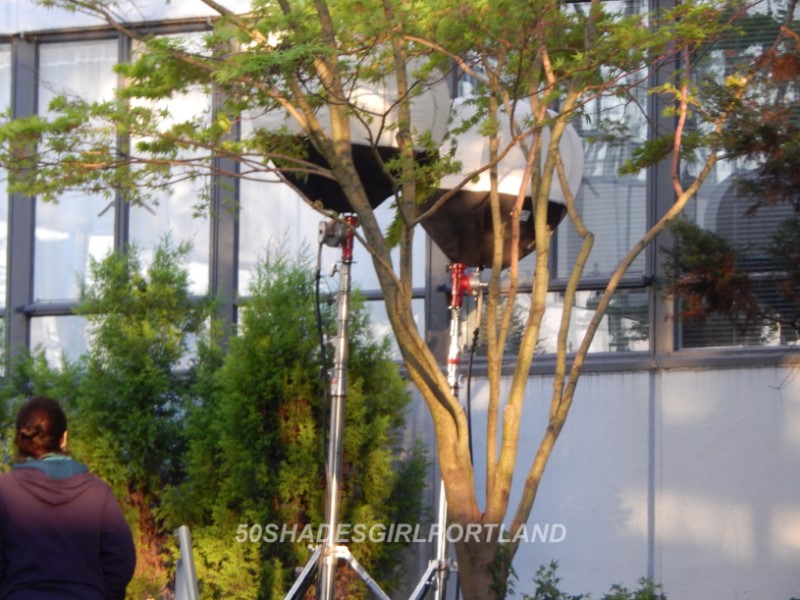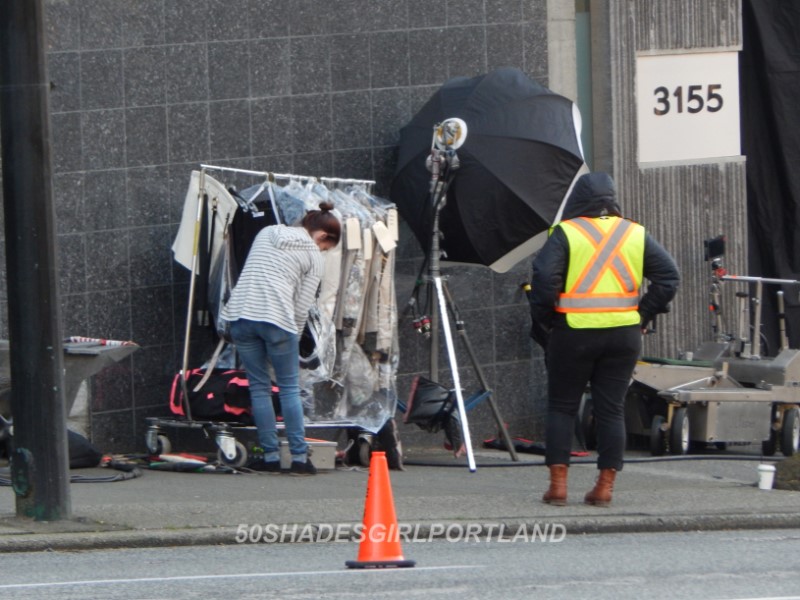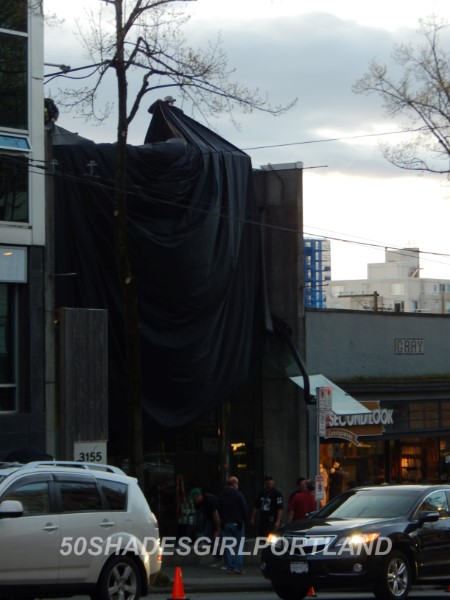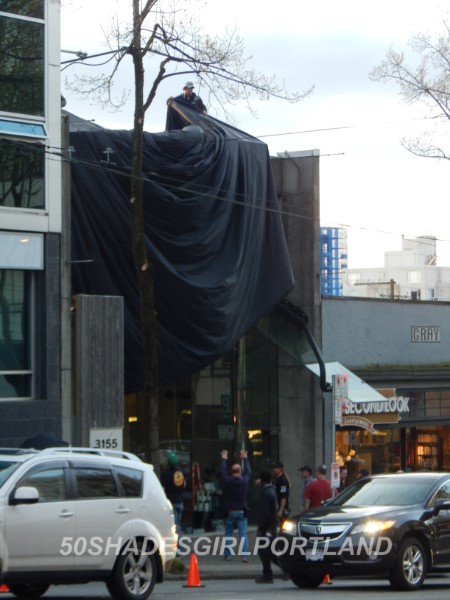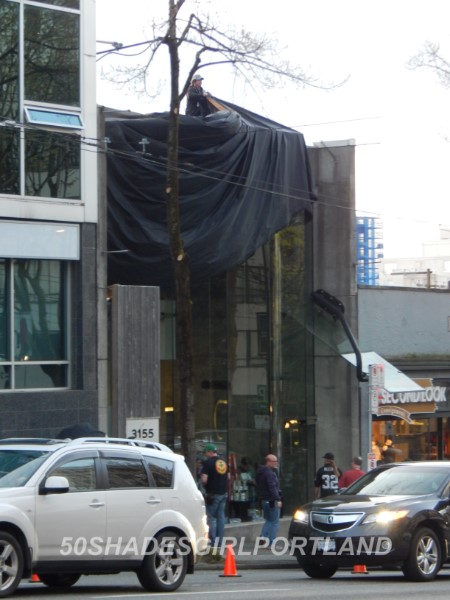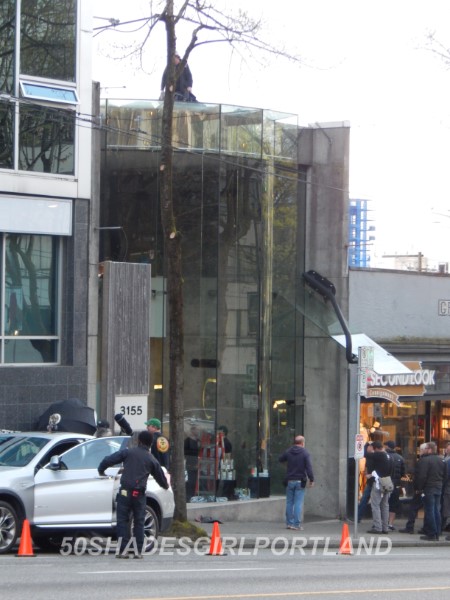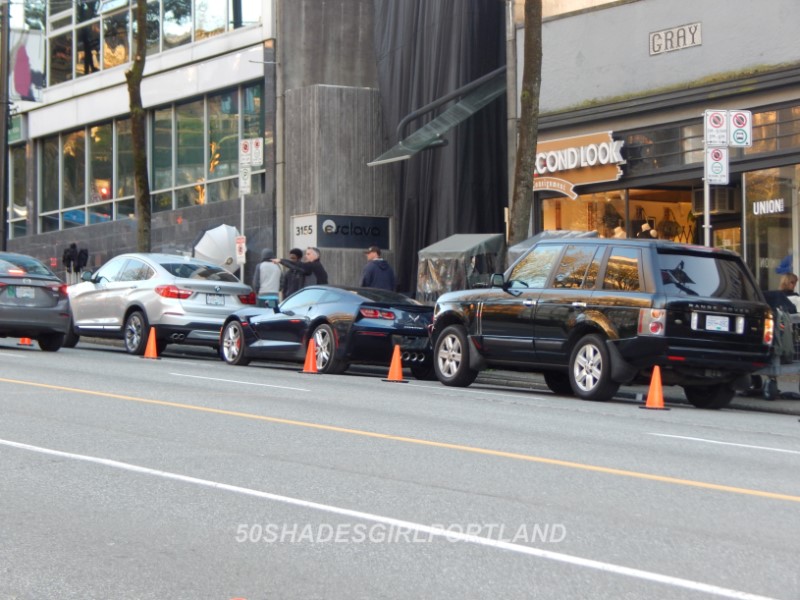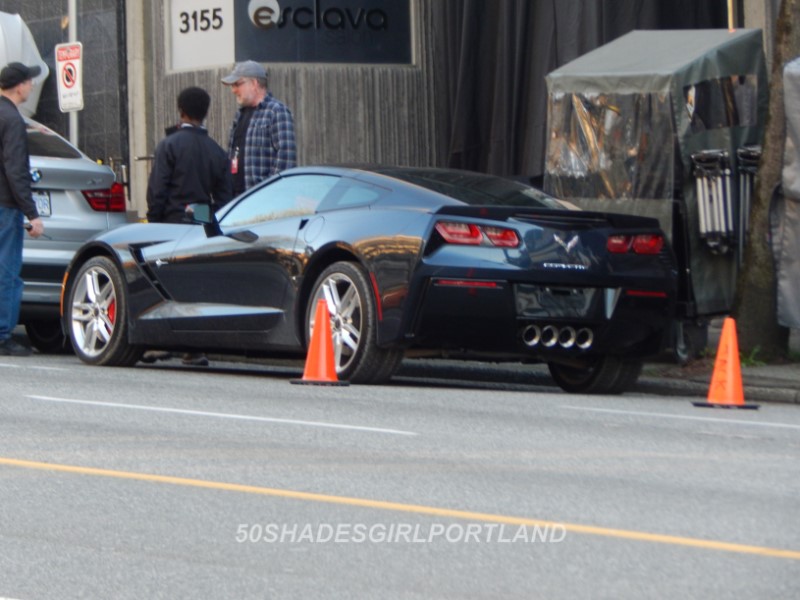 Here is some rehearsal filming they did inside first before it was completely dark: