FS DARKER IN GASTOWN: Jamie/Dakota Walking Cordova and Cambie St. Corner MARCH 7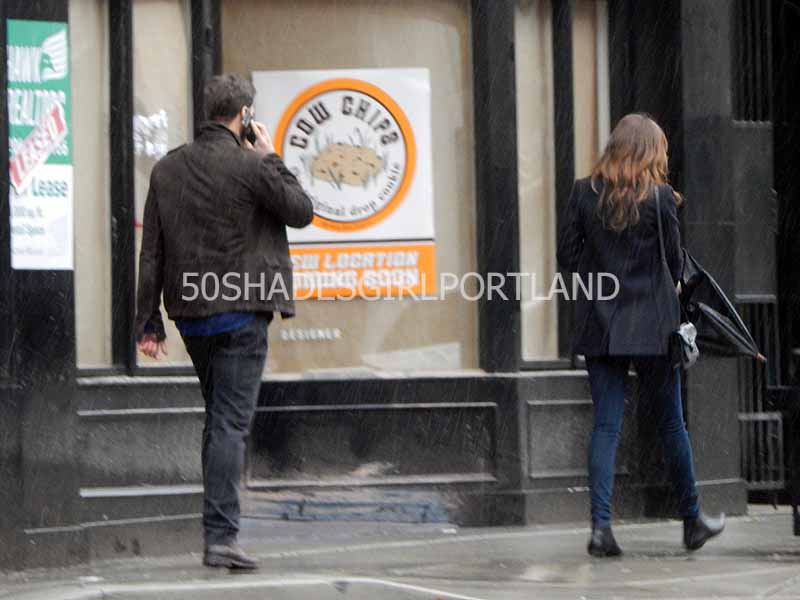 The first scene filmed on this day was done at the corner of Cordova and Cambie Streets. It was on the southwest corner of the busy intersection. Jamie and Dakota hasd umbrellas and were dodging the rain for filming the scene. The filming was wrapped up pretty quick and then the crew was moving to the next location for the day. There were some familiar blue banner signs around the intersection. The same Seattle Pioneer Square signs as seen in Gassy Jack Square all week.
The costumes that Jamie and Dakota were wearing are the same outfits used for filming  Lori's Bar filmed at London Pub and at Esclava Hair Salon. This lovely walk may tie in them arriving at the salon. You can read more here.  You can read more about filming at The London Pub here.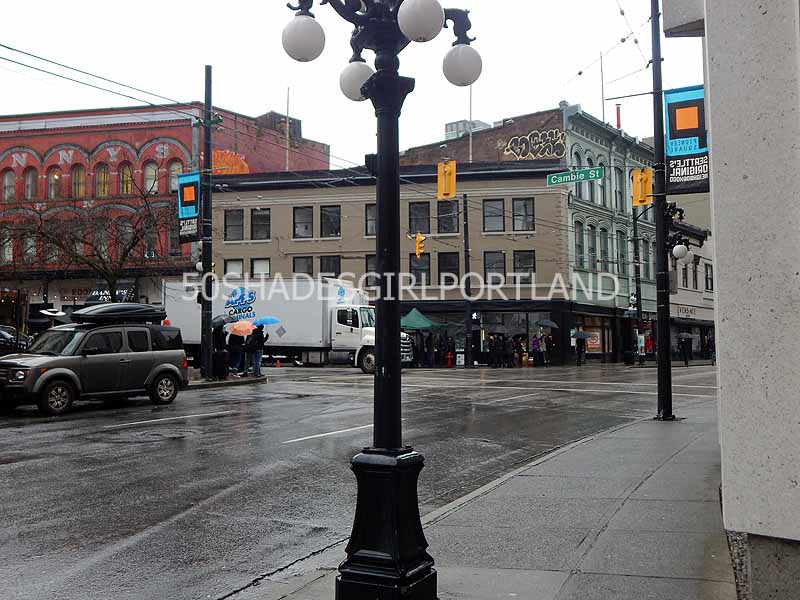 I spy Dakota under that umbrealla and Jamie right behind her.