FS FREED Car Filming in Seattle May 19,21,22 Part 1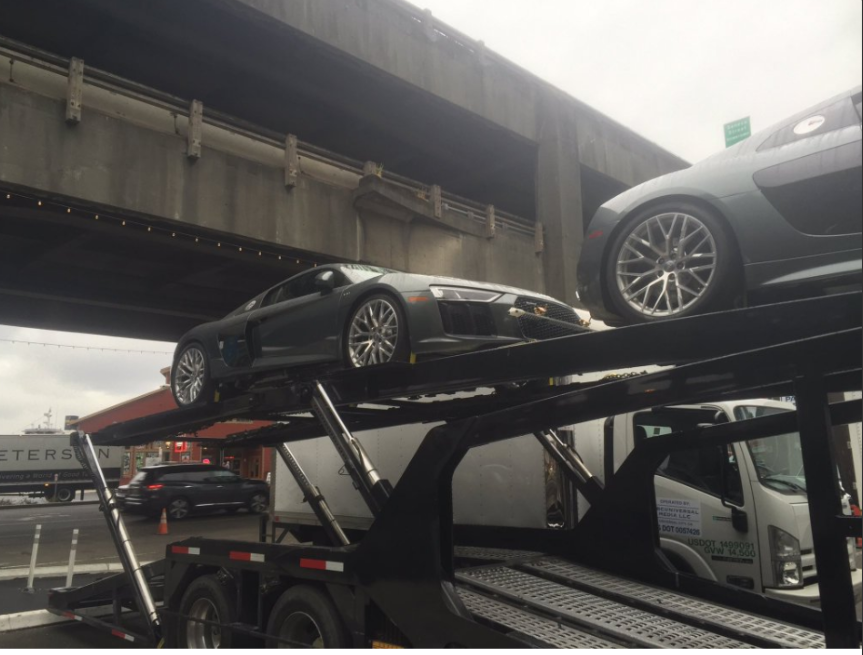 Filming for Fifty Shades Darker took a new twist and headed south to Seattle, Washington. On Tuesday several trucks and vehicles, including a car carrier with 2 Audi R8 cars, arrived in the city and they started to set up at a parking lot near the Alaskan Way Viaduct. Notices for filming soon were online listing that they would be filming throughout the weekend and into next week also in downtown around Pioneer Square.
On Thursday several news stations had their helicopters above them taping the scenes being filmed on the Viaduct. KOMO News Radio was one of the local news stations that covered it and released their video. They also were in contact with me for a phone interview to talk about the filming with Fifty Shades Darker/Freed and the work they were doing in Seattle.
All filming in Seattle can be seen:
Part 1 May 19
Part 2 May 21
Part 3 May 21
Part 4 May 22
You can find more photos and their video on their website. KOMONEWS.COM  
These two photos were provided by a very nice gentleman in Seattle on Tuesday: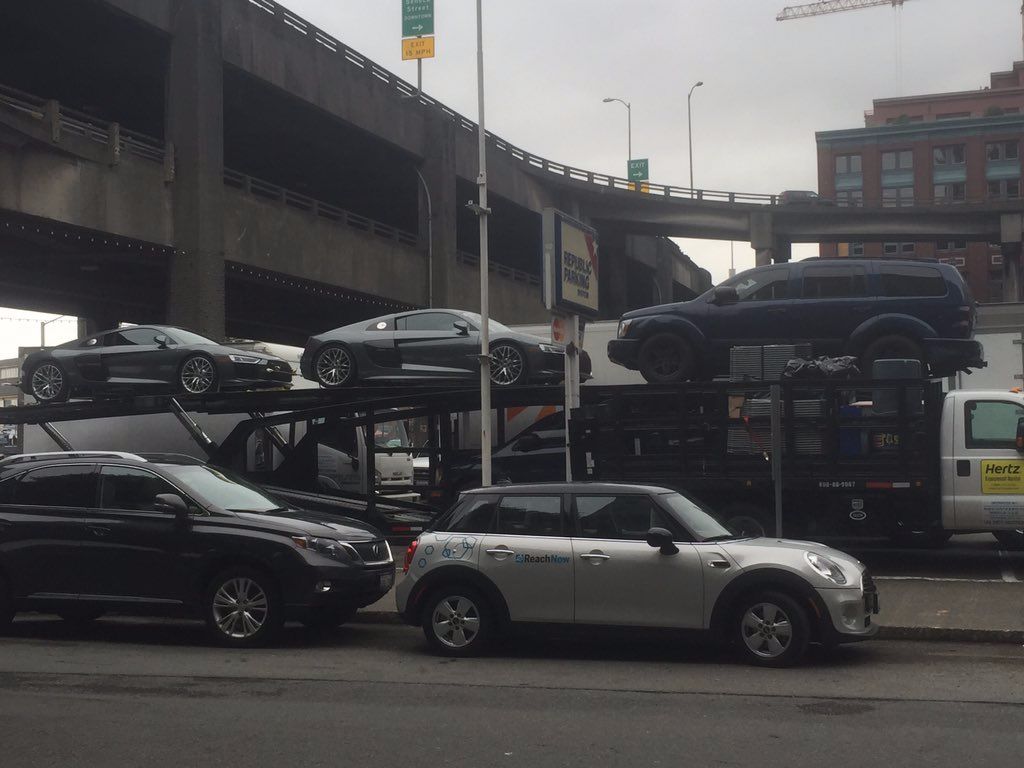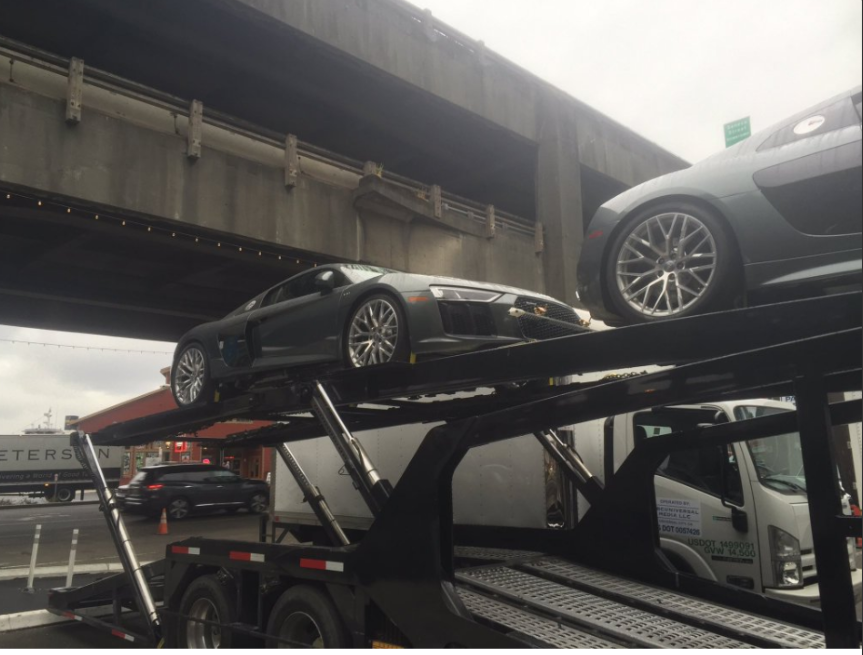 These photos are from KOMO News in Seattle and there are several more on their website.