FS FREED SEATTLE CAR FILMING MAY 21 Part 2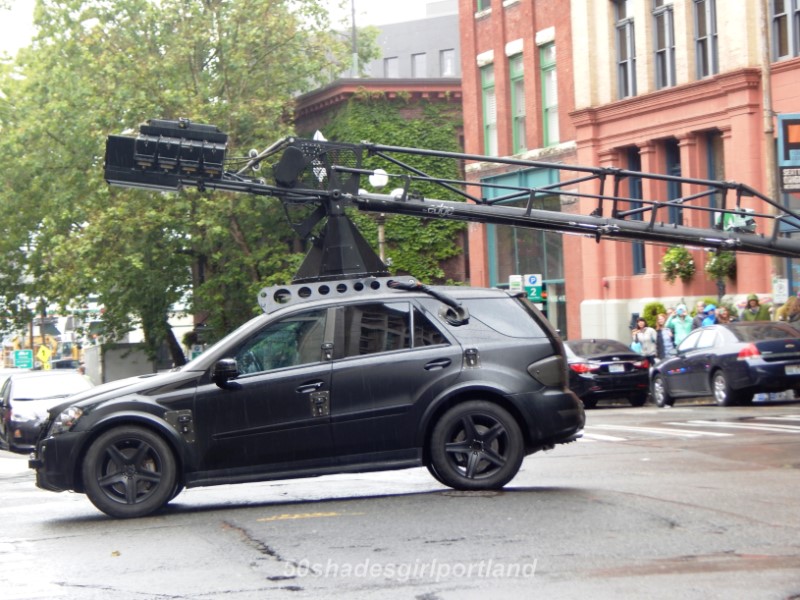 Arriving at Seattle's Pioneer Square brought about a Déjà vu with recent filming in Vancouver BC of Fifty Shades Darker/Freed. The old town park was surrounded with huge trees and old style lamp posts very similar to Gassy Jack Square in Vancouver's Gastown. I first noticed the turquoise blue banners that were hanging on the lamp posts surrounding the square and for several blocks out. While standing on the sidewalk the Seattle green and yellow buses were passing by all day, just like the Seattle bus that passed through the Square in Vancouver for filming. Everywhere I looked was cobblestone or brick roads and buildings.
For the Fifty Shades filming they cleaned up the corner landscaped area, brought in more flowers for the pots, brought in bright yellow umbrellas with tables and chairs, and cleaned up the rest of the square. They also added a hot dog stand to the square and a Biscuits Box on First Avenue.
I could easily see why they used the Gassy Jack Square in Vancouver BC as Seattle's Pioneer Square. There was one business in Seattle's square that caught my attention: Utilikilts. I remembered seeing the sign and symbol put up on the corner opposite Chill Winston, over the Peckinpah restaurant sign in Vancouver's square. I didn't realize it was an actual store and that it was located in Seattle. I had the chance to visit them and take some photos in their store to share. You will definitely recognize the signs when you see Gassy Jack Square in the movie. You can visit them online at Utilikilts.com or their store when you are in Seattle.
All filming in Seattle can be seen:
Part 1 May 19
Part 2 May 21
Part 3 May 21
Part 4 May 22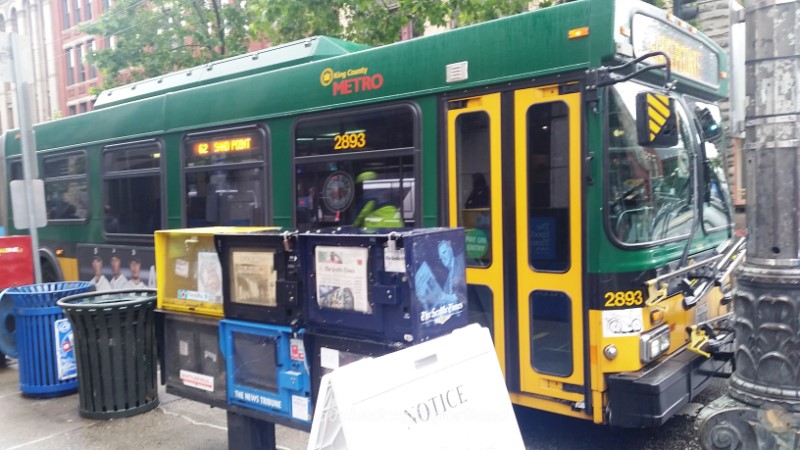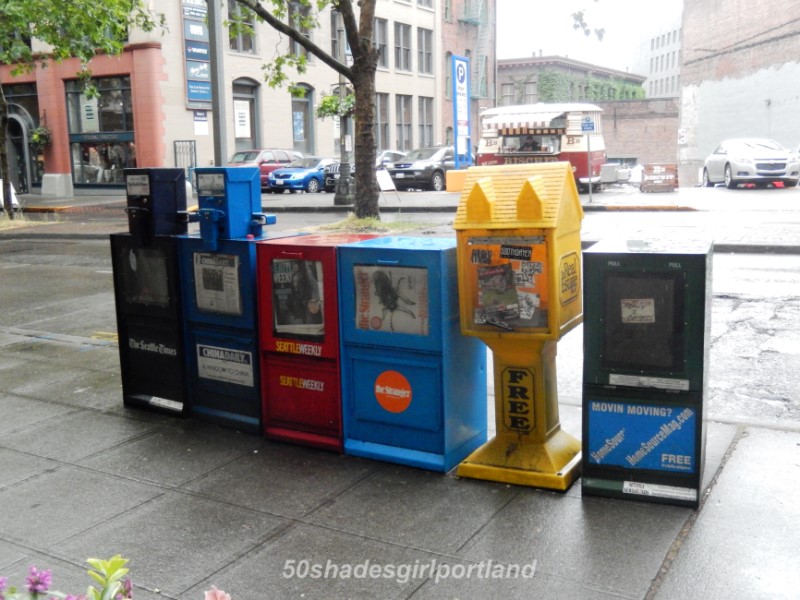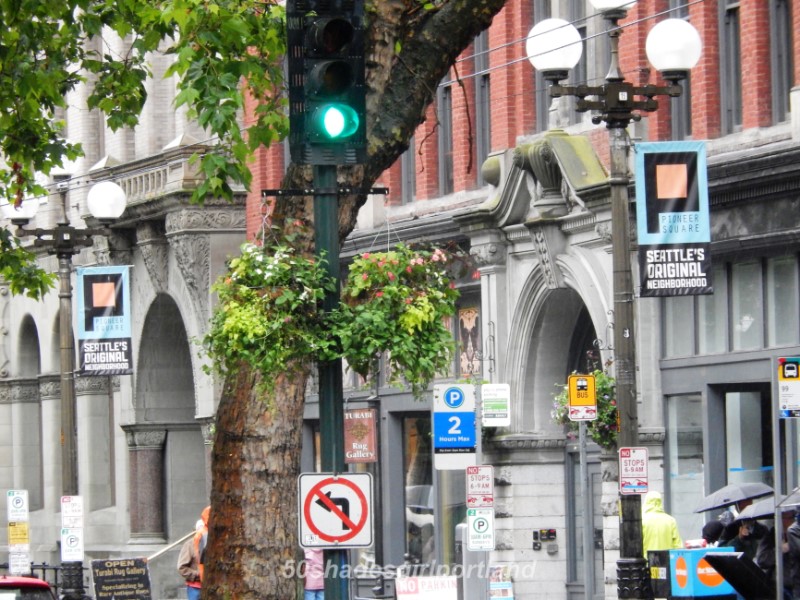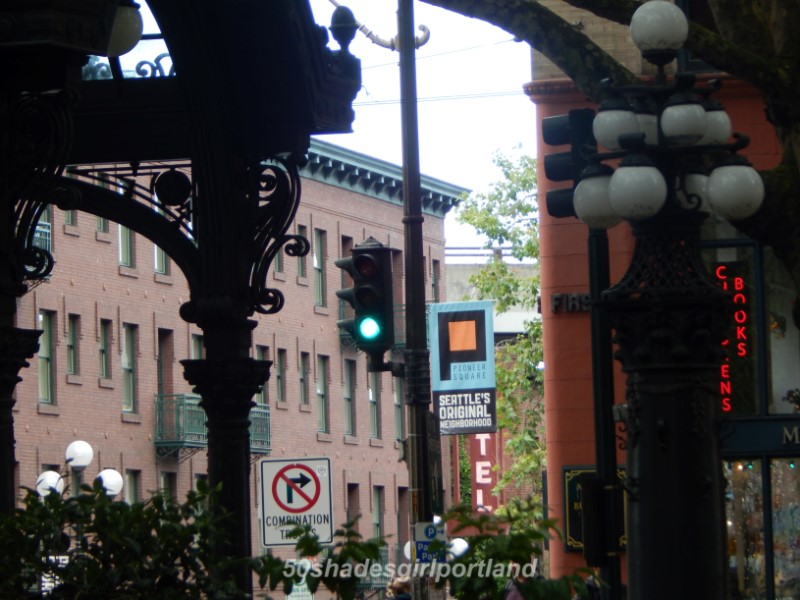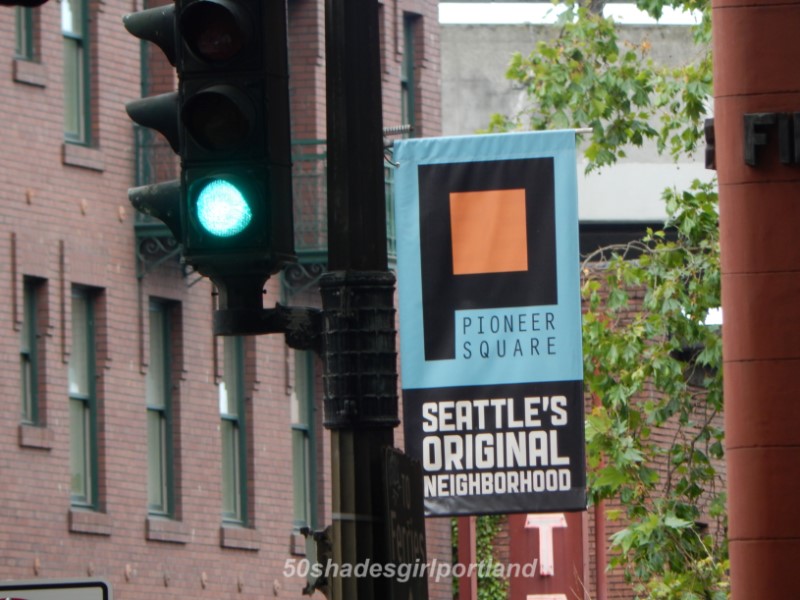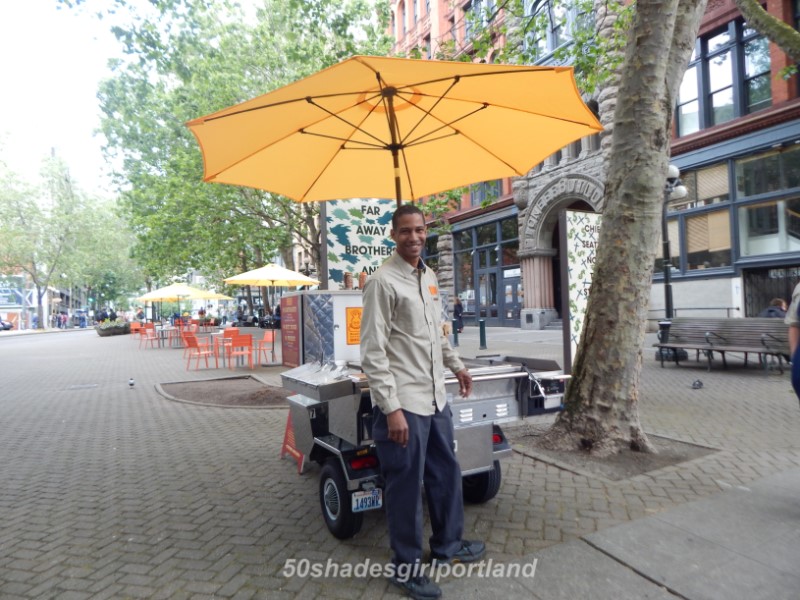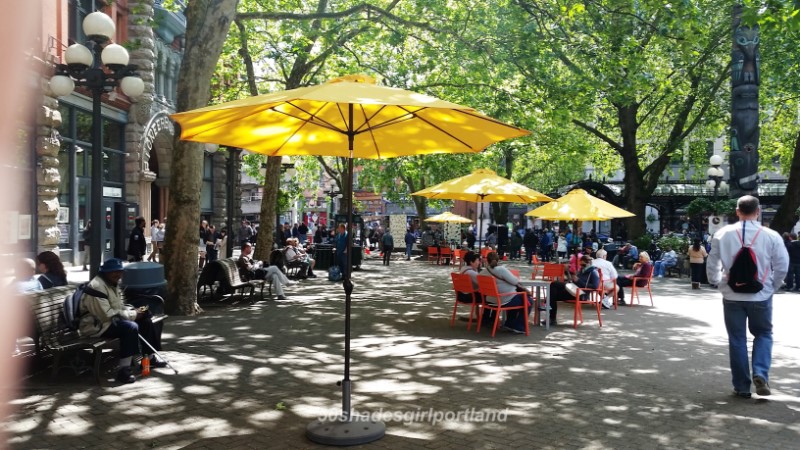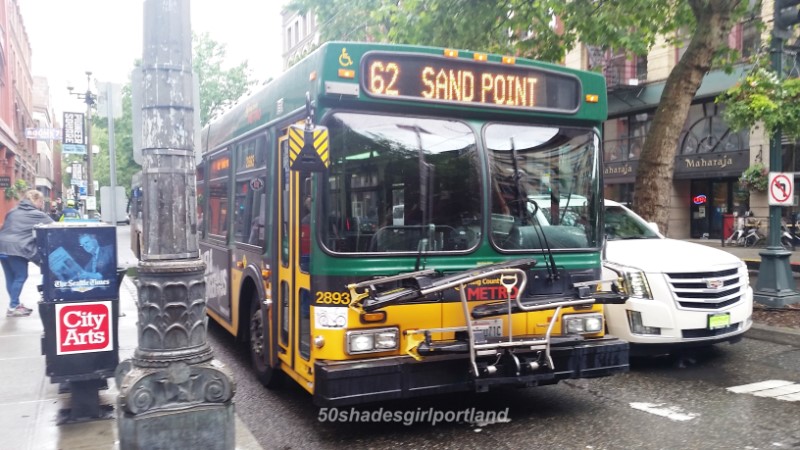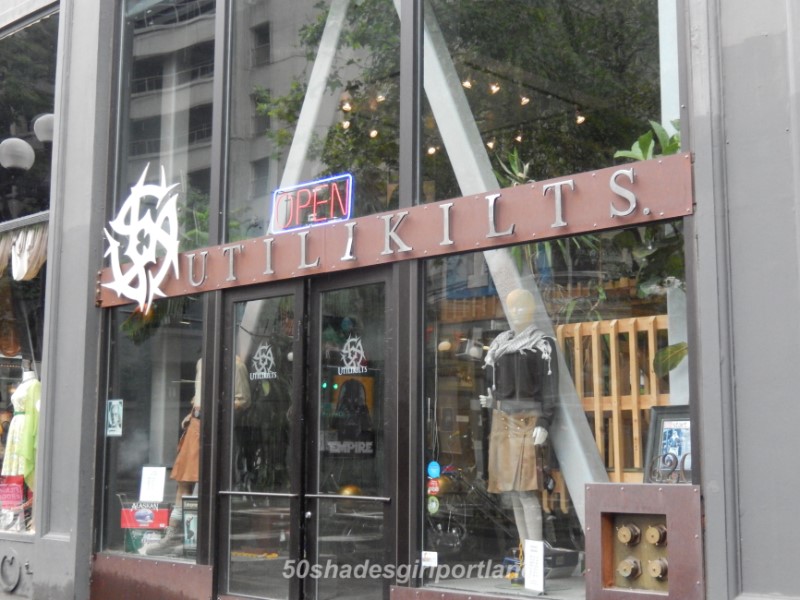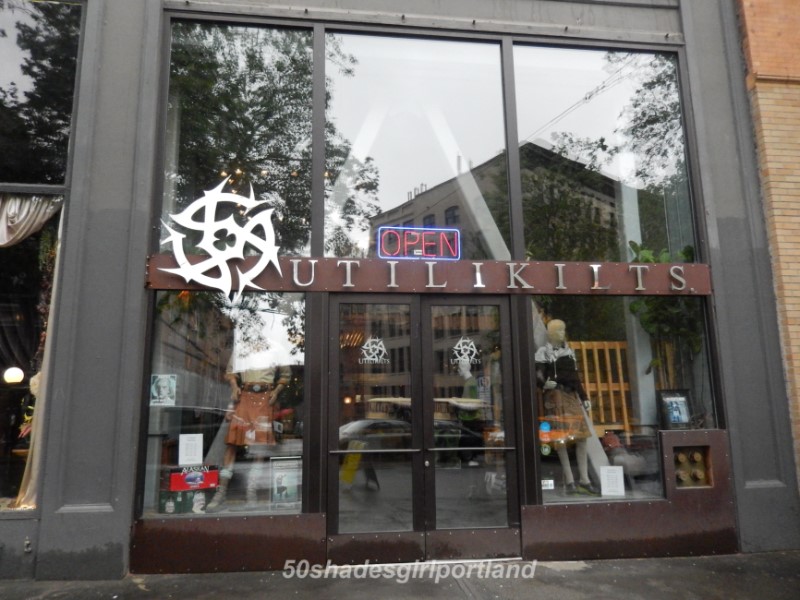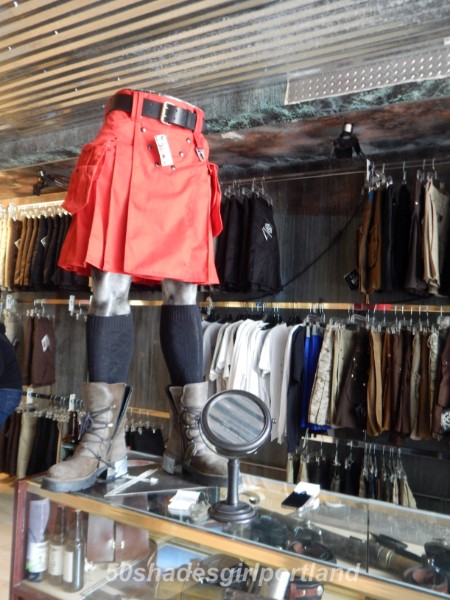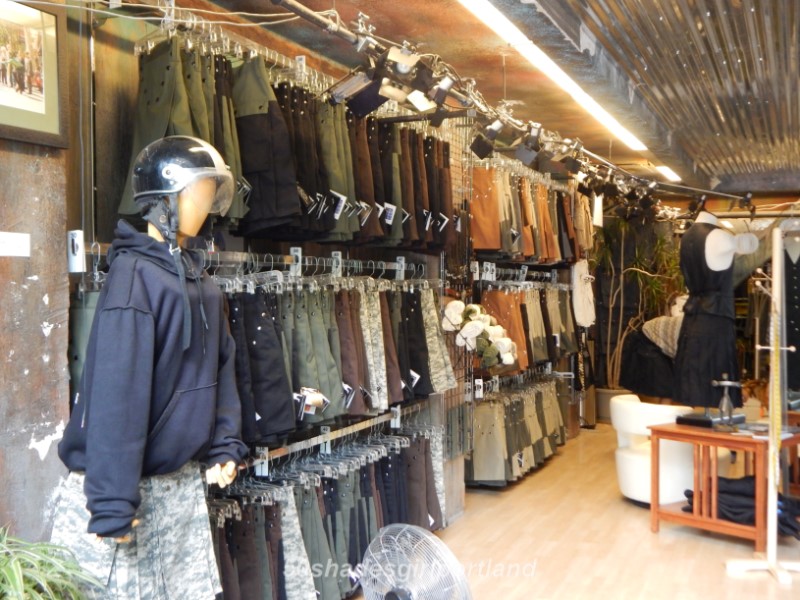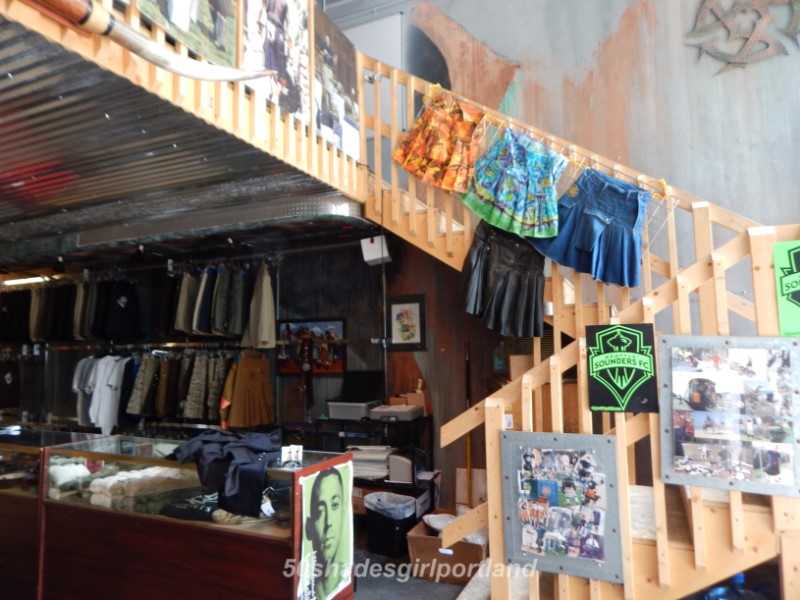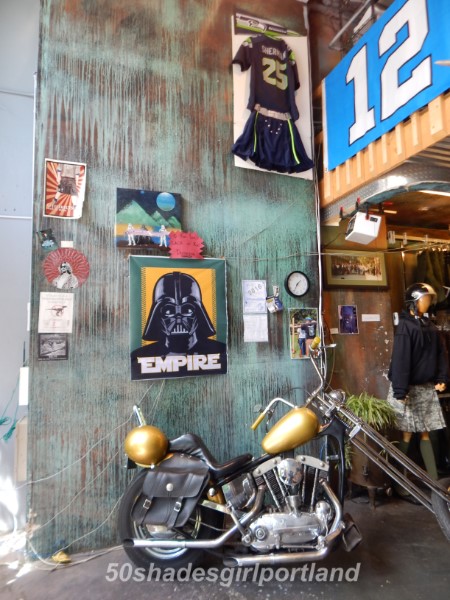 Here are the banners and the bus in Gassy Jack Square in Vancouver: