FS FREED NORTH VANCOUVER CEMETERY APR 26 PART 1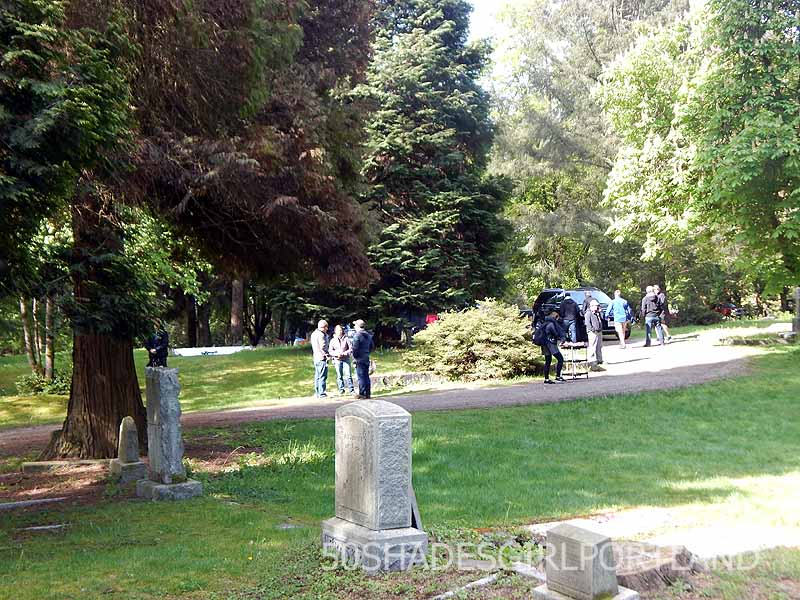 Filming today took place in North Vancouver at the North Vancouver Cemetery. It covers over 22 acres in size in a beautiful wooded setting that is over 62 acres of land at the base of the North Shore Mountains. Filming began in the morning with Jamie and Dakota on set and also on set was Dakotas mother and E. L. James. There were several trailers and trucks parked at a lot just outside of the cemetery entrance and also several trucks were lined up along Lillooet road which cuts through the cemetery.
The filming took place off to the left off the main road, back among the trees. There were a couple of tents set up for actors and production crew. They also brought in the huge rain apparatus which was used for the filming. When first arriving I was wondering why they had water trucks on site and later realized it was to provide for the "rain". They used the huge long camera crane which they drove in and out after filming completed and loaded it on the truck.
The scene was with Dakota and Jamie holding an umbrella as they went to a grave site, knelt down and afterward walked away. They were finished up by early afternoon and quickly loaded up their equipment. The cemetery itself was quite beautiful and felt more like a park than a cemetery. You can read more about the cemetery at their website.
Here are some photos after the filming was complete. Fans were asked to not take any photos during filming.
More from this day with the Audi R8 is here.
Here are more photos from filming day: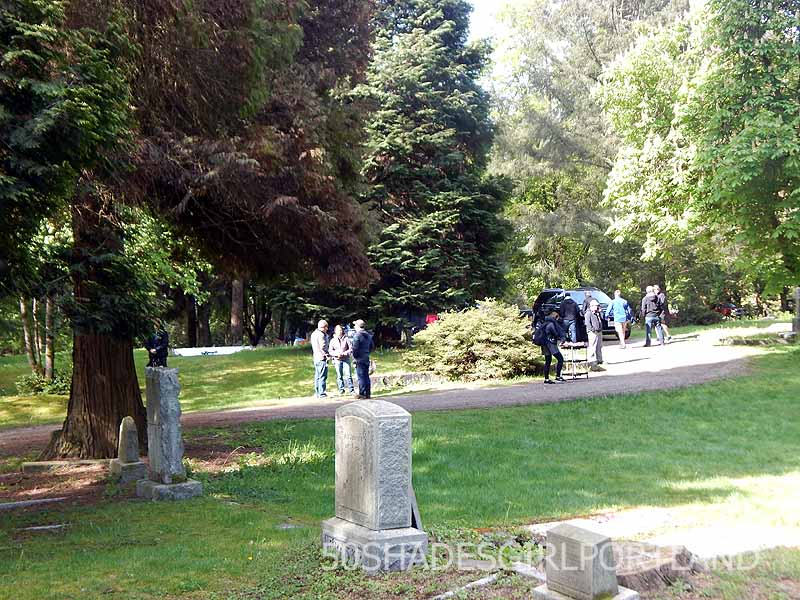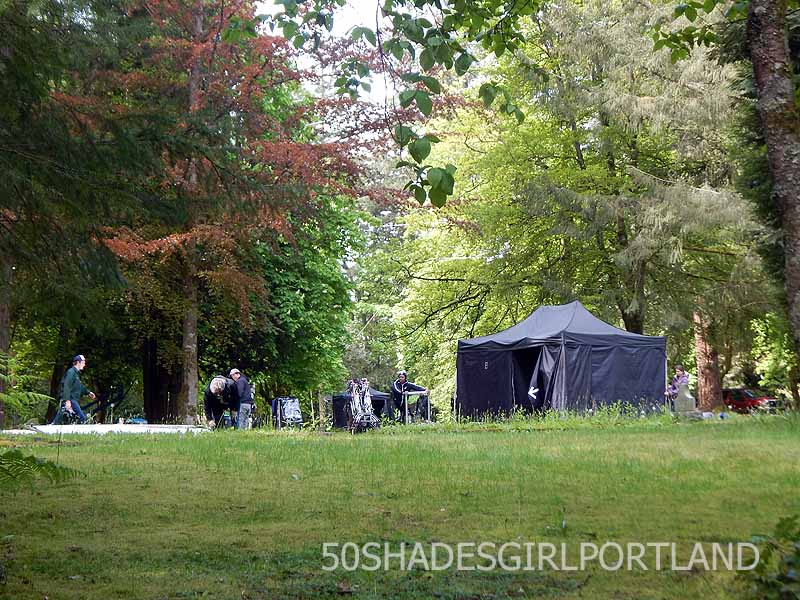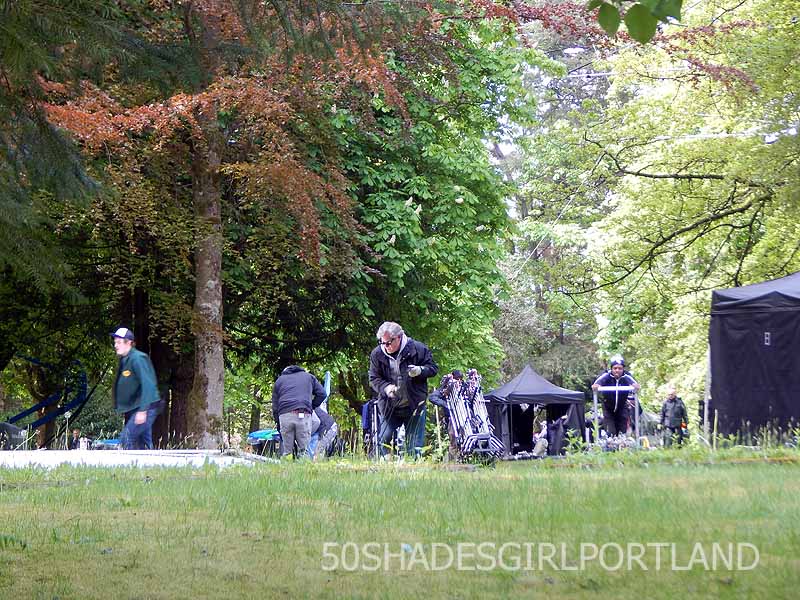 Way back in the treetops you can spot the apparatus used for bringing on the "rain".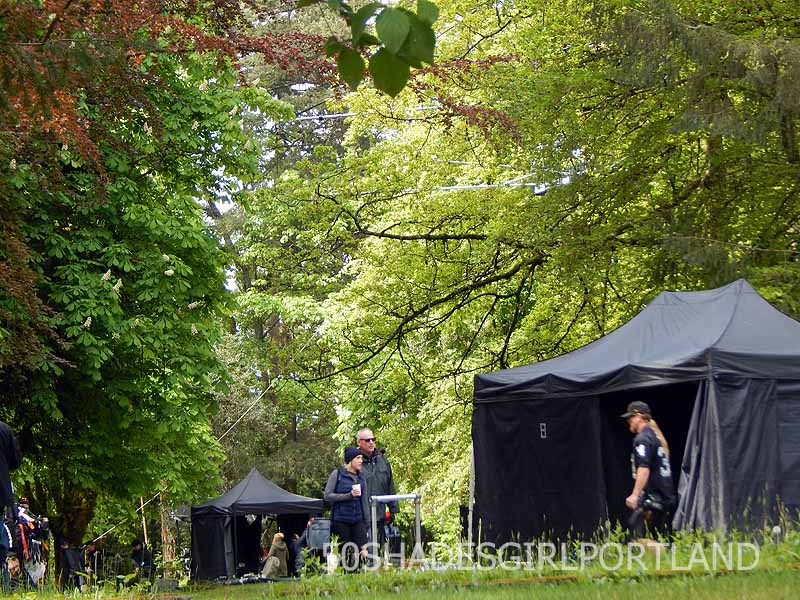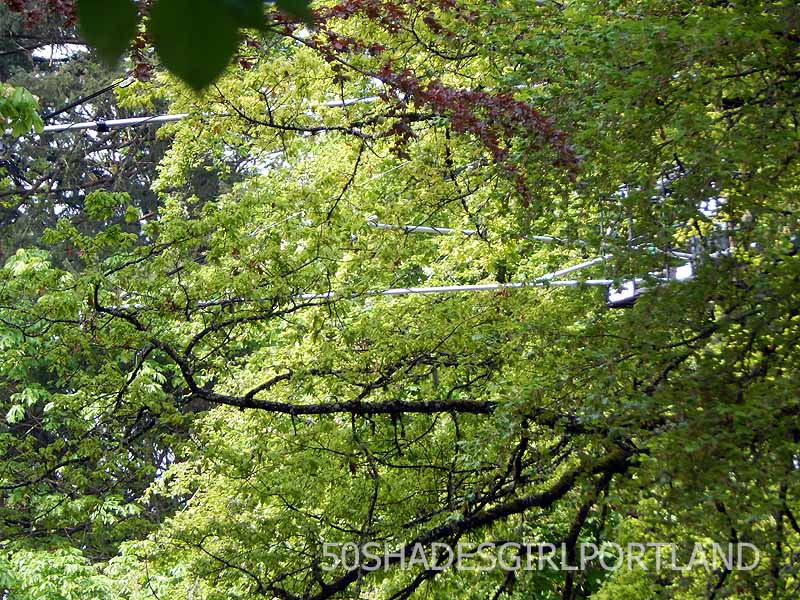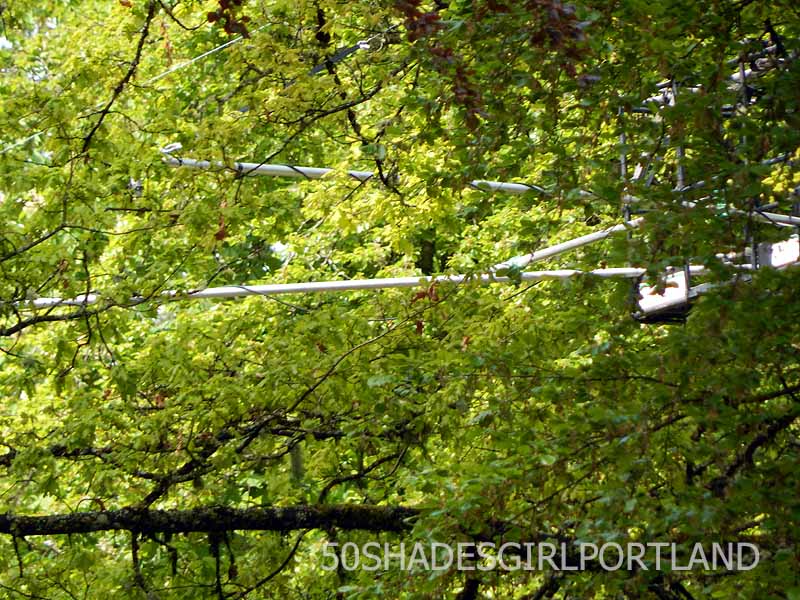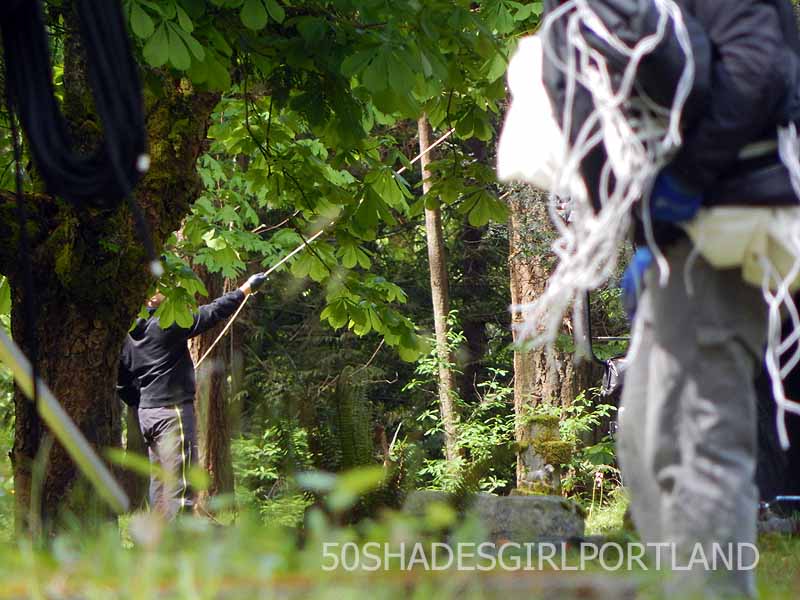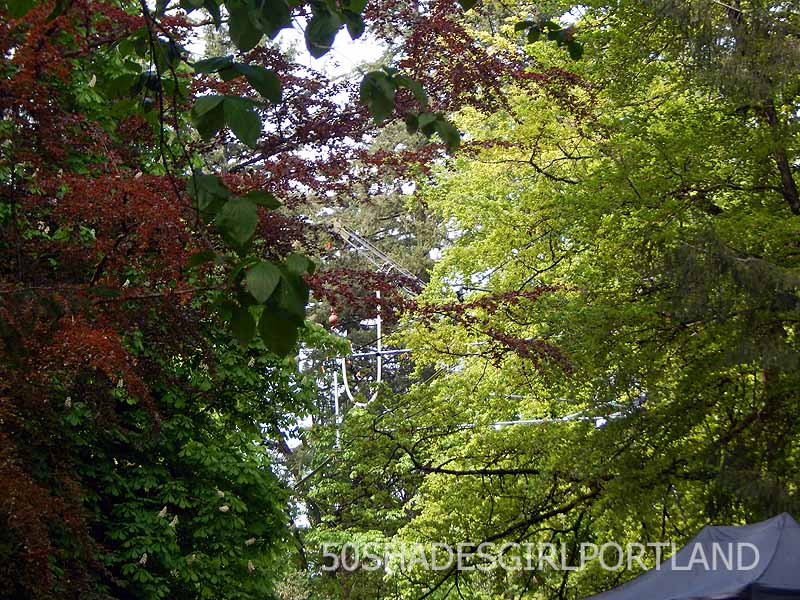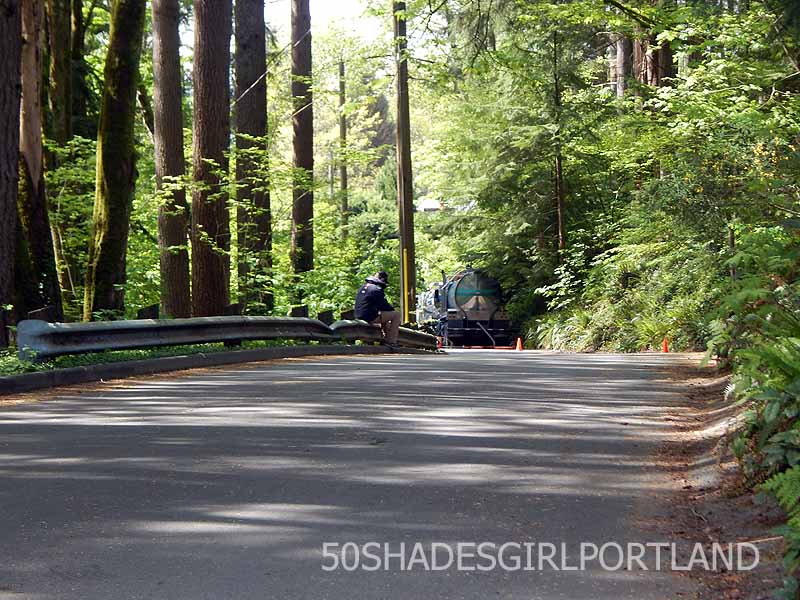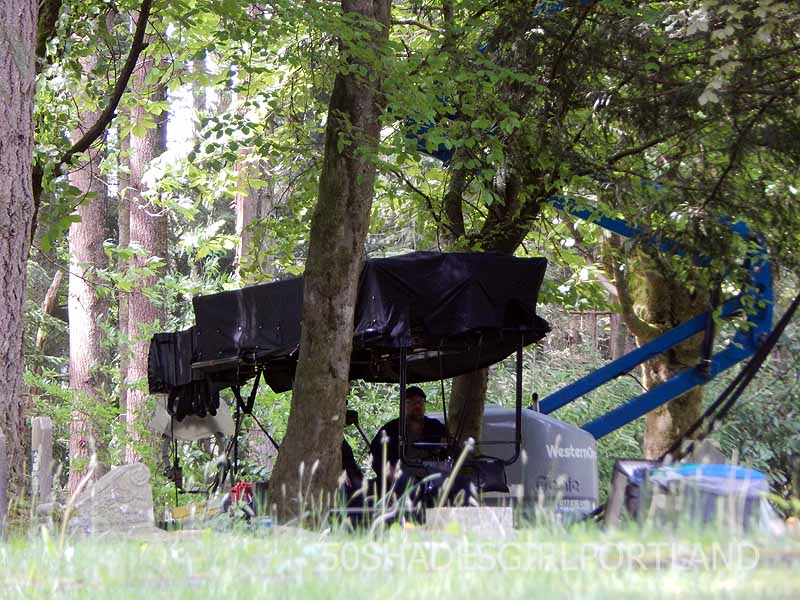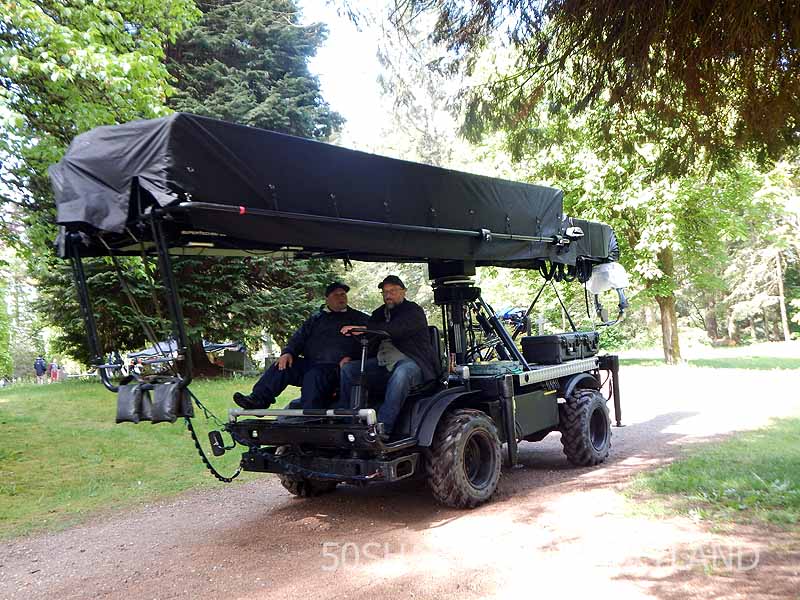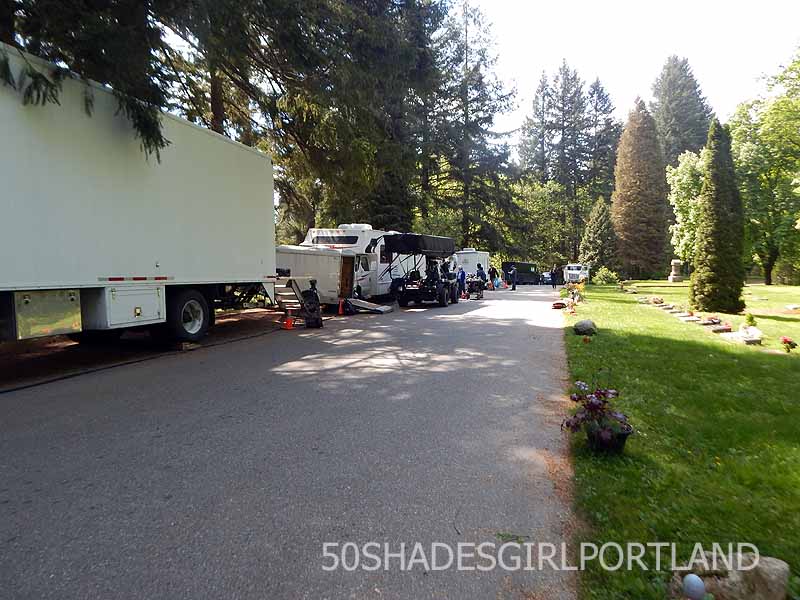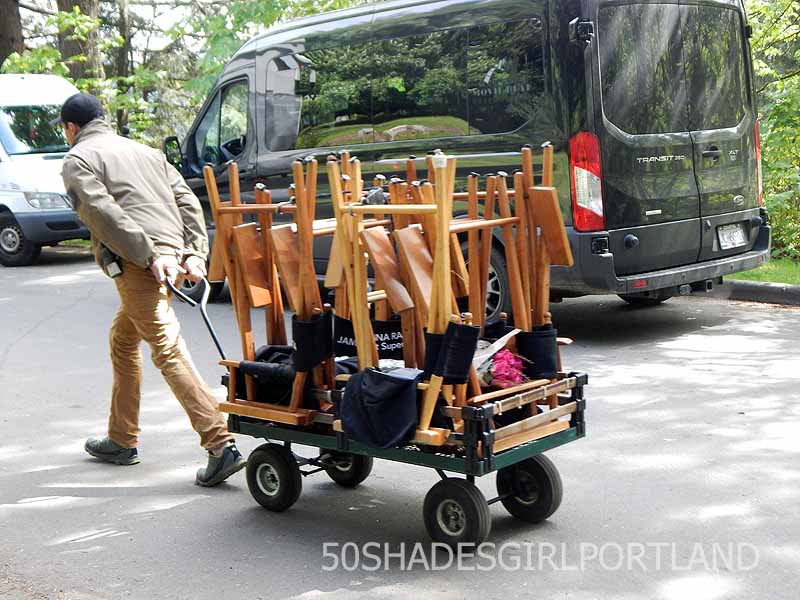 These type of lights have been fascinating to see in use. Finally found out today they are called Jem Lights and come in various sizes to what is needed. The Fifty Shades production has used them several times to bring in a soft but intense lighting at various filming locations.