FSOG FILMING RESHOOTS BENTALL 3 PT. 3 "TEAMFIFTY"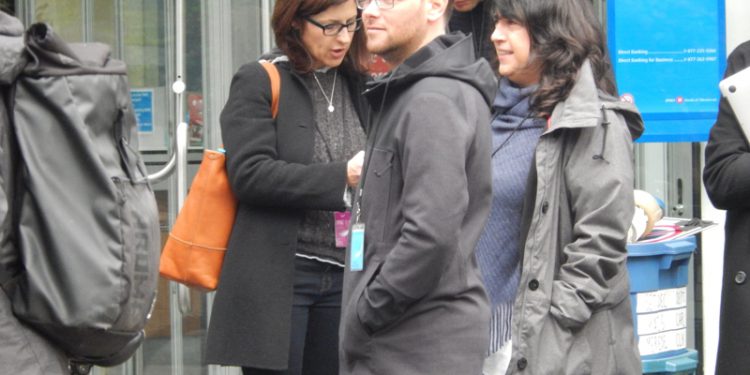 I think we fans have all read the rumors about "TEAMFIFTY" not always getting along. When I was watching the filming Monday and Tuesday the first thing that struck me was the exact opposite. It was amazing to witness how director Sam Taylor Johnson, author E. L. James, producer Dana Brunetti and costume director Mark Bridges all interacted during the filming. There was a sense that they were all working together and excited to see what was being filmed. Sam TJ definitely had the vision of how the filming should be and she and Jamie were always talking between takes and you could see her giving him direction. Dana Brunetti and E. L. James were present at each location and usually were hanging out together. I came away assured that "TEAMFIFTY" is solid and working together to bring the books to life for all the fans.
You can see more from this filming location part 1  part 2   part 4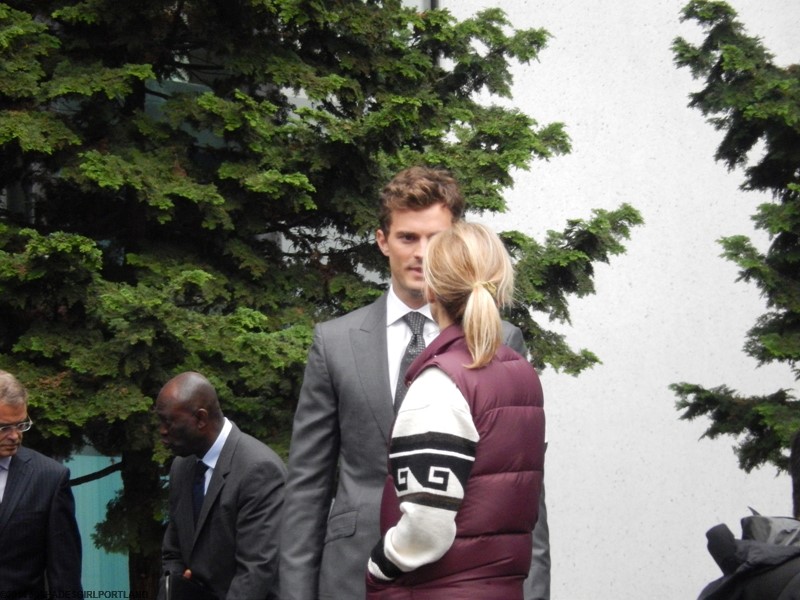 This woman had the best job of taking care of Jamies pants legs after each time he was filming.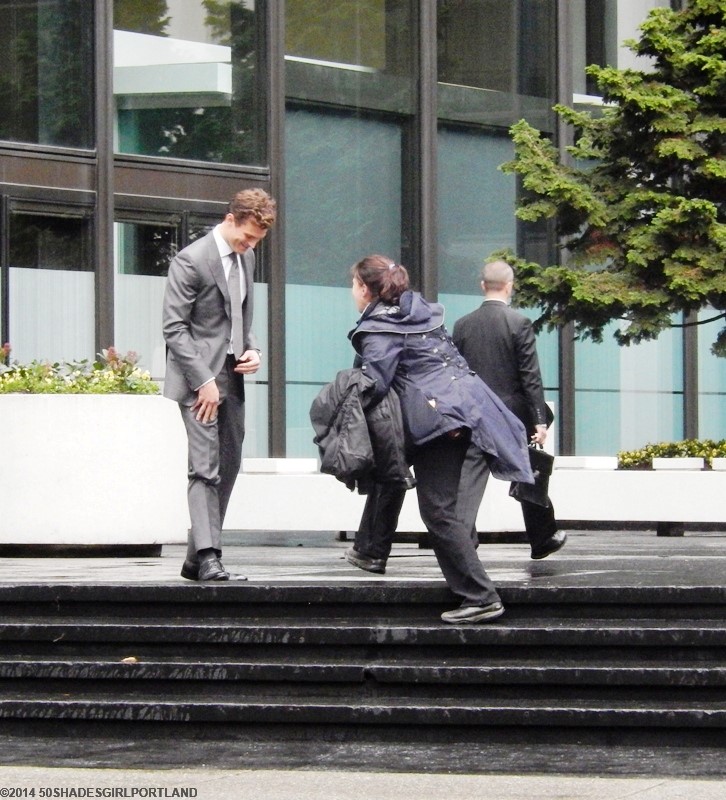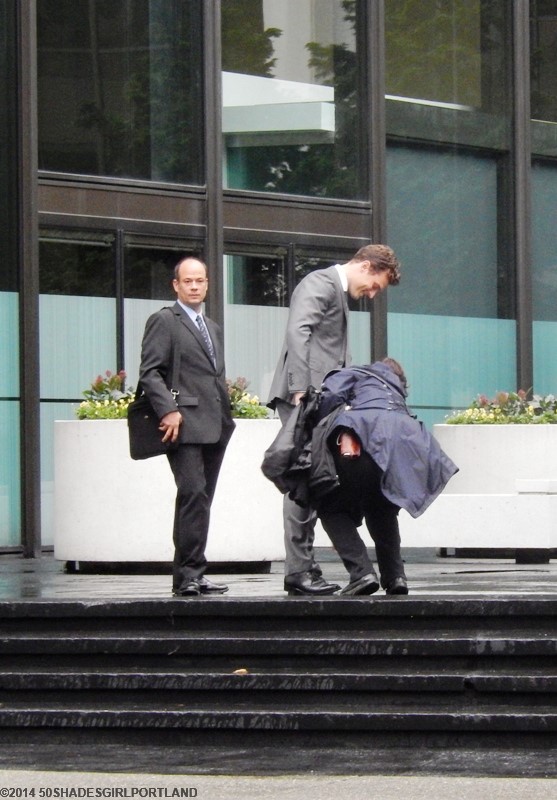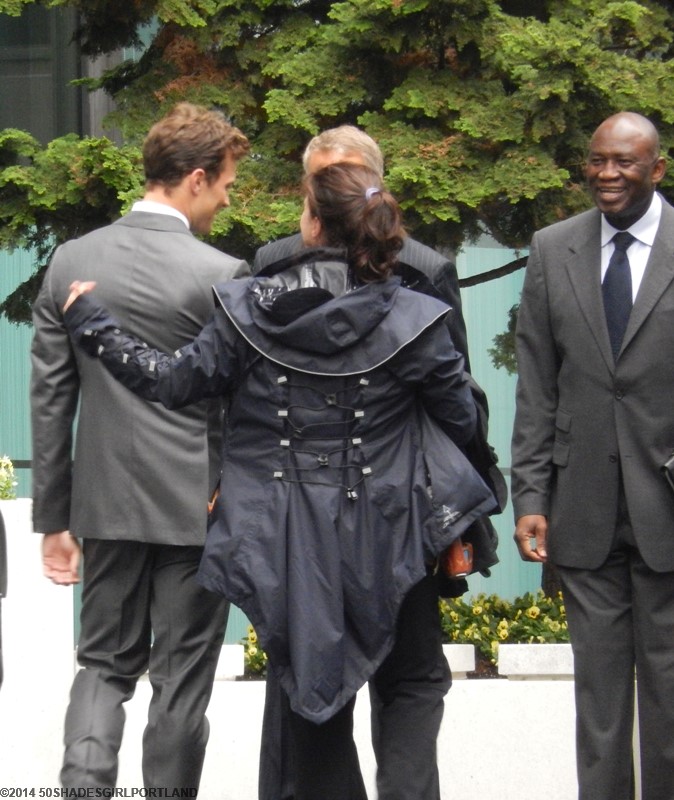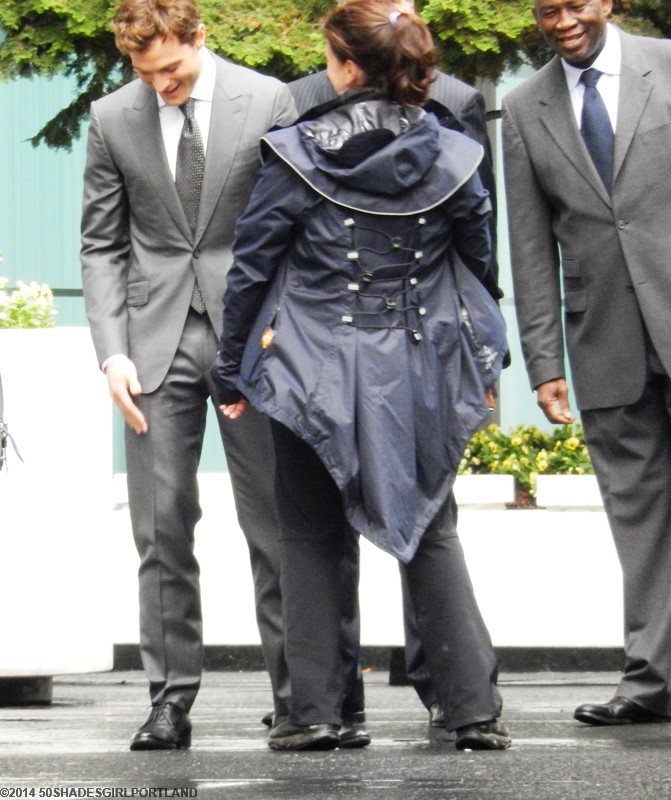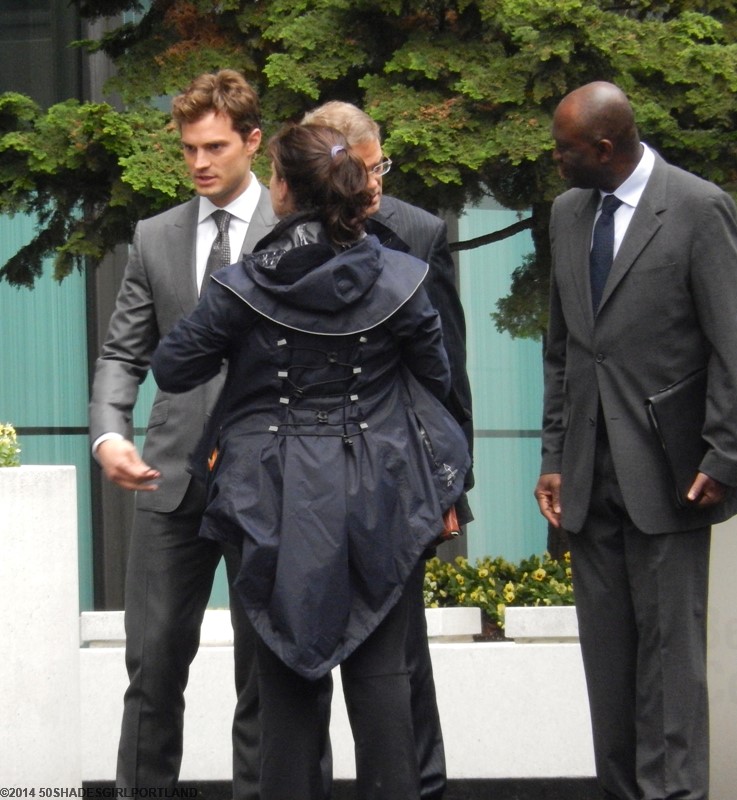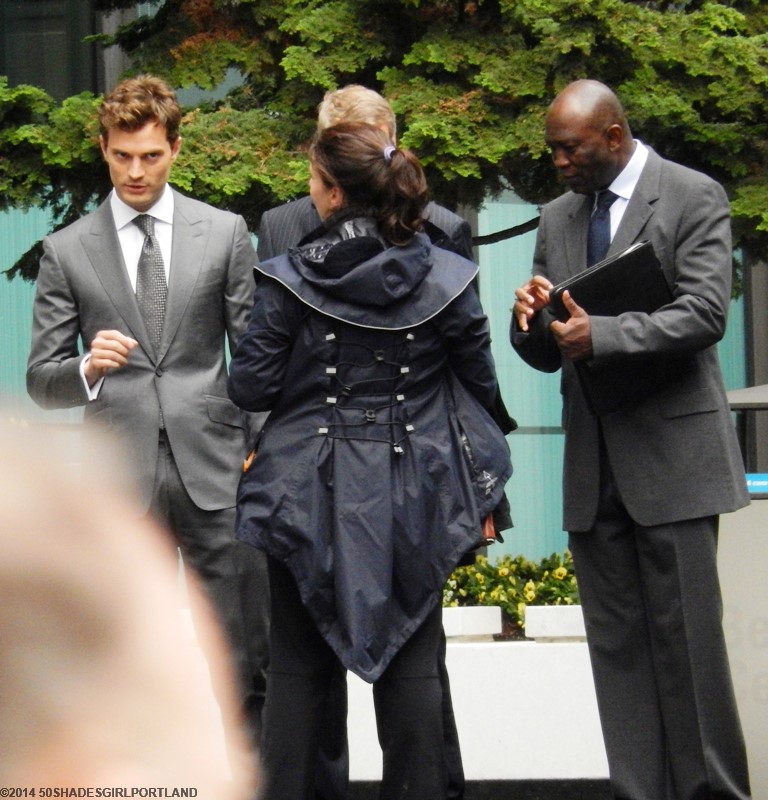 Jamie Dornan as Christian Grey in a sea of GRAY.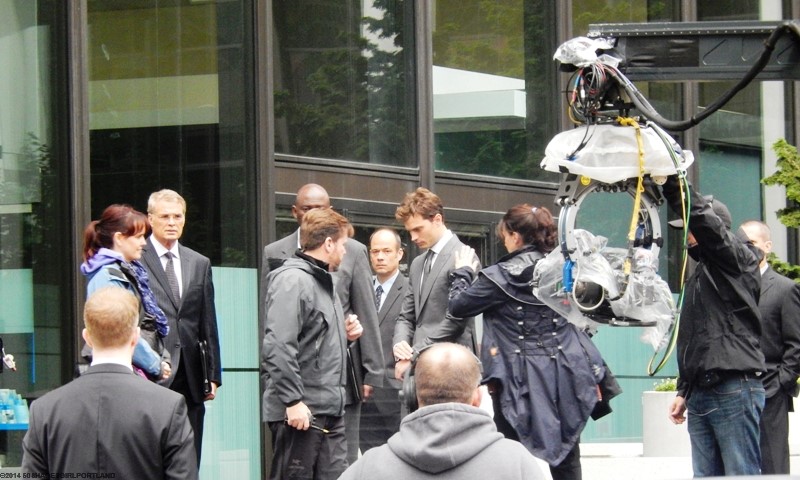 YES, I AM CHRISTIAN GREY