FIFTY SHADES FIRST ON TODAY FAN EVENT SET UP THURSDAY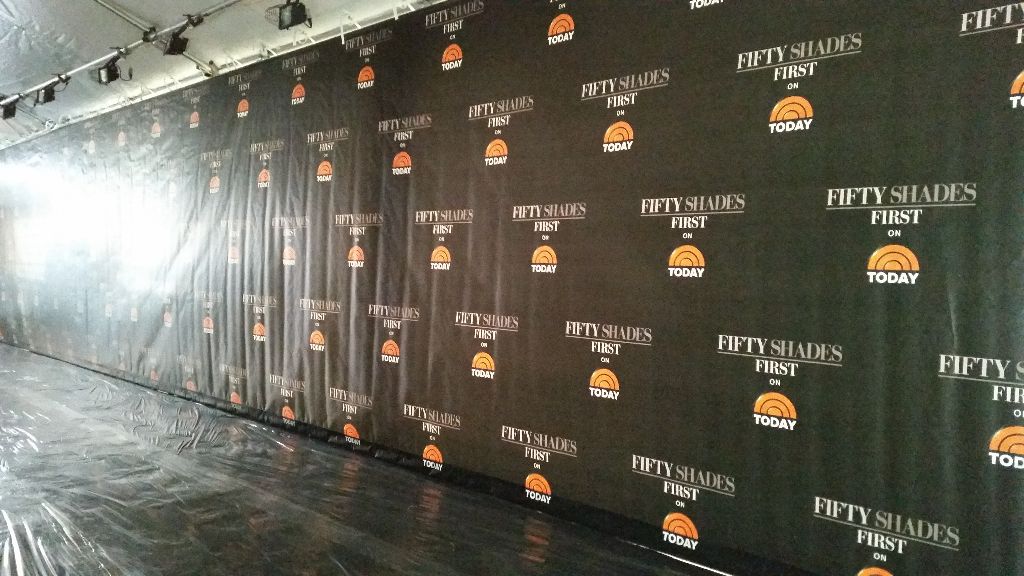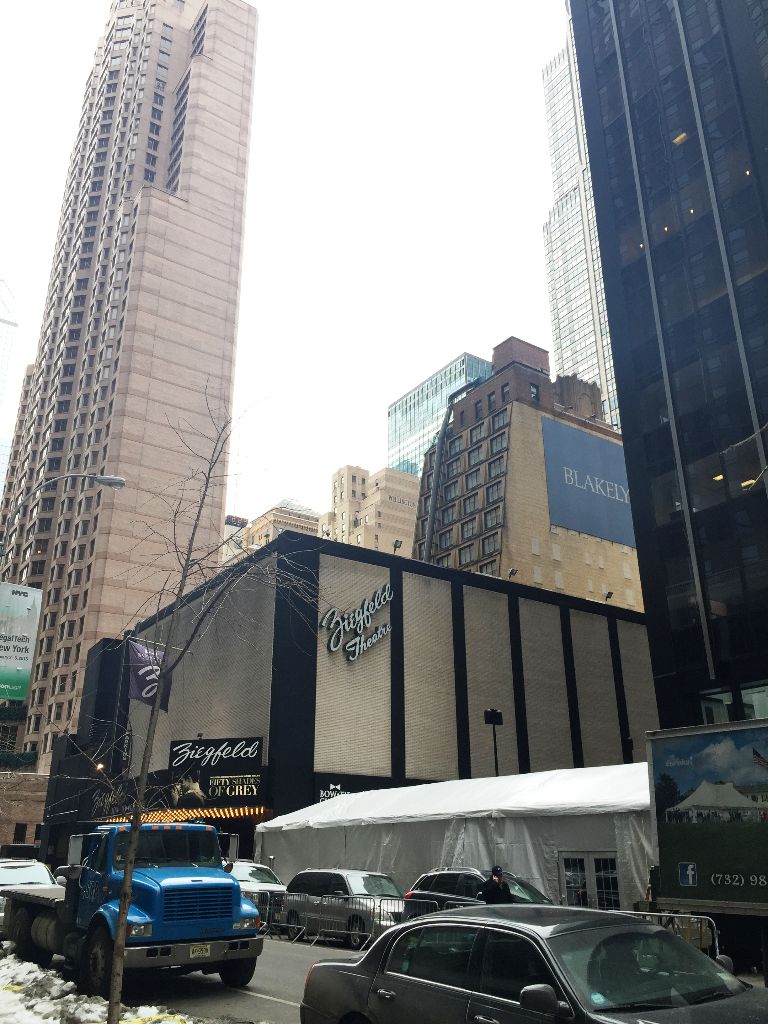 After attending the Today Show on Thursday morning we decided to walk over and check out the Ziegfeld Theater where the event would be held on Friday morning. When we arrived on the block we saw that they had set up a tented area that stretched along the whole block leading up to the theater entrance. There was also lots of trucks and equipment along the streets. We were able to walk into the carpet area and see what they were setting up. First thing I noticed was the huge backgrounds with the First on Today logos on them for photos backgrounds. There were a lot of people working and several other people giving out directions and making arrangements. We were able to overhear a conversation which included some details for the next morning. When we tried to enter the theater we were turned away. My +1 did get inside and saw the setting up of the tv cameras and equipment for the next day inside the theater. It proved to add to our excitement for the event the next morning.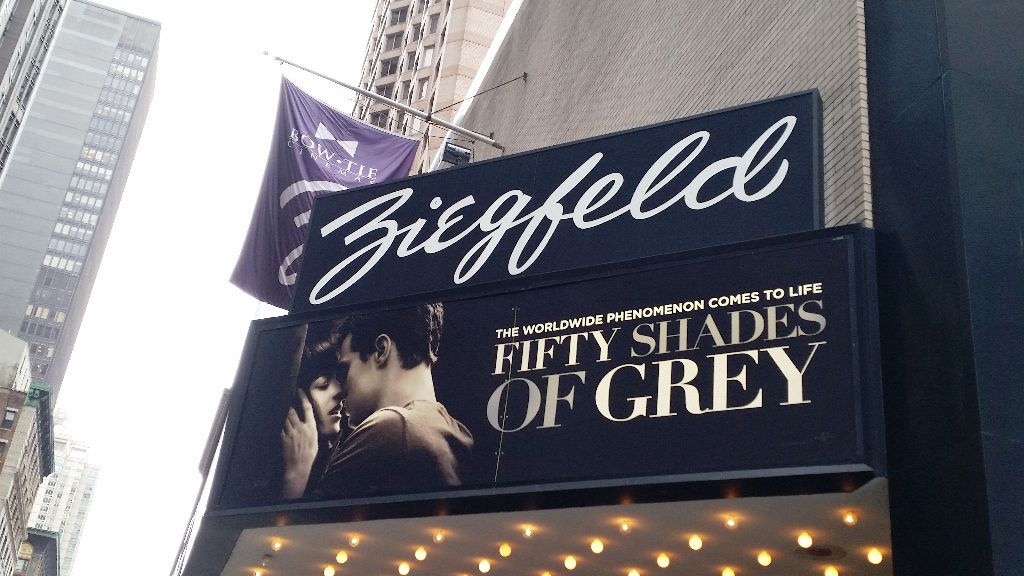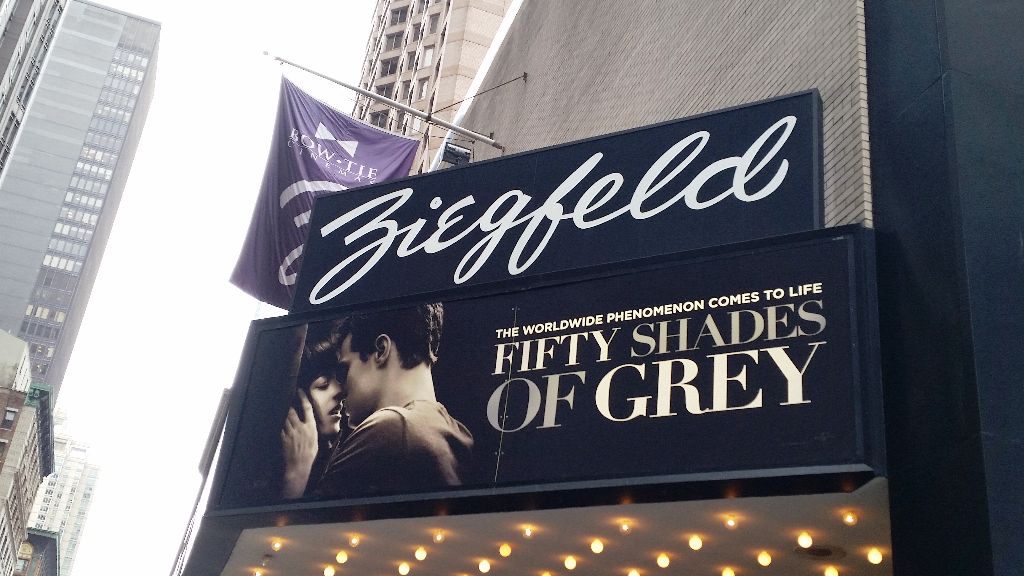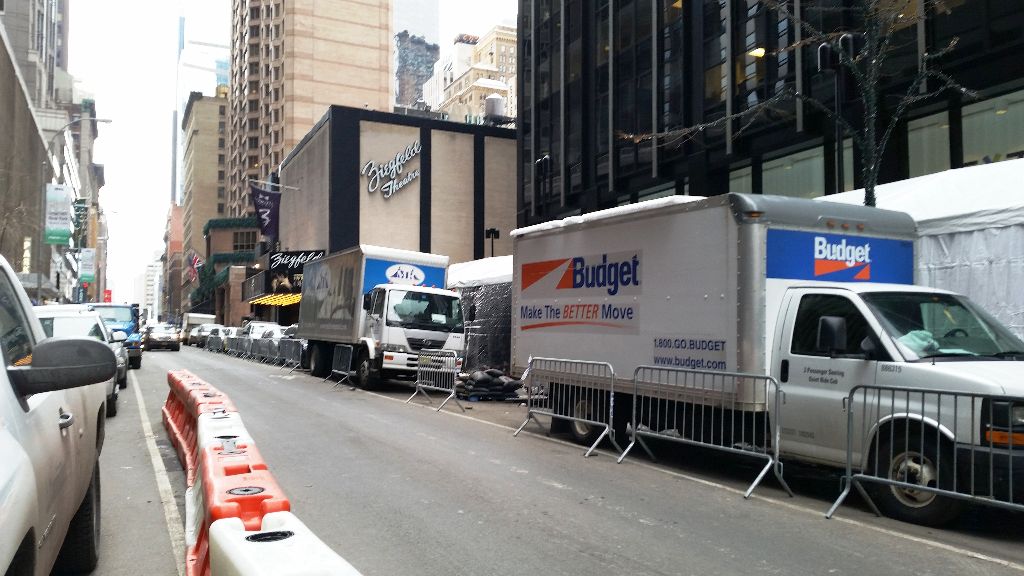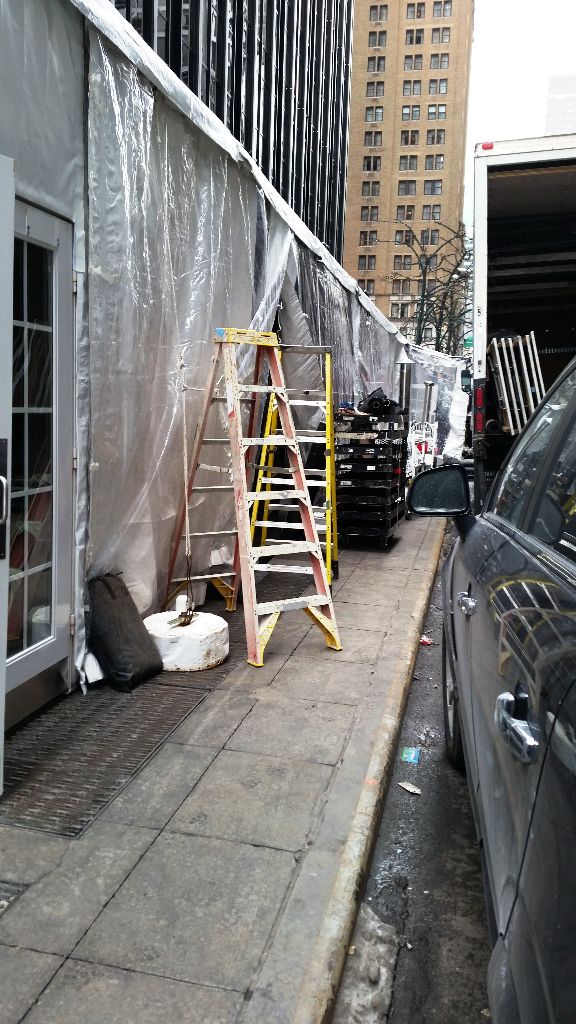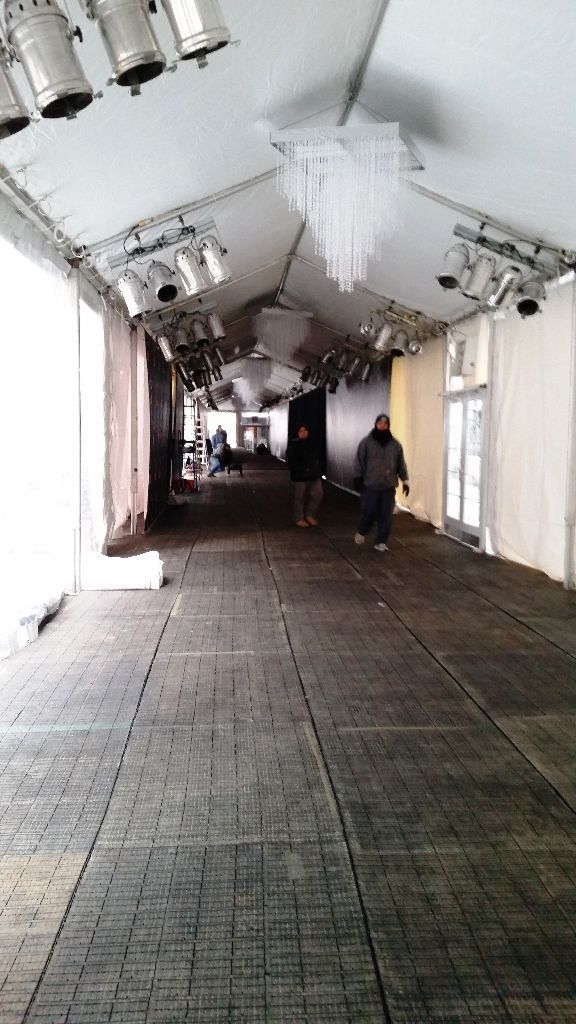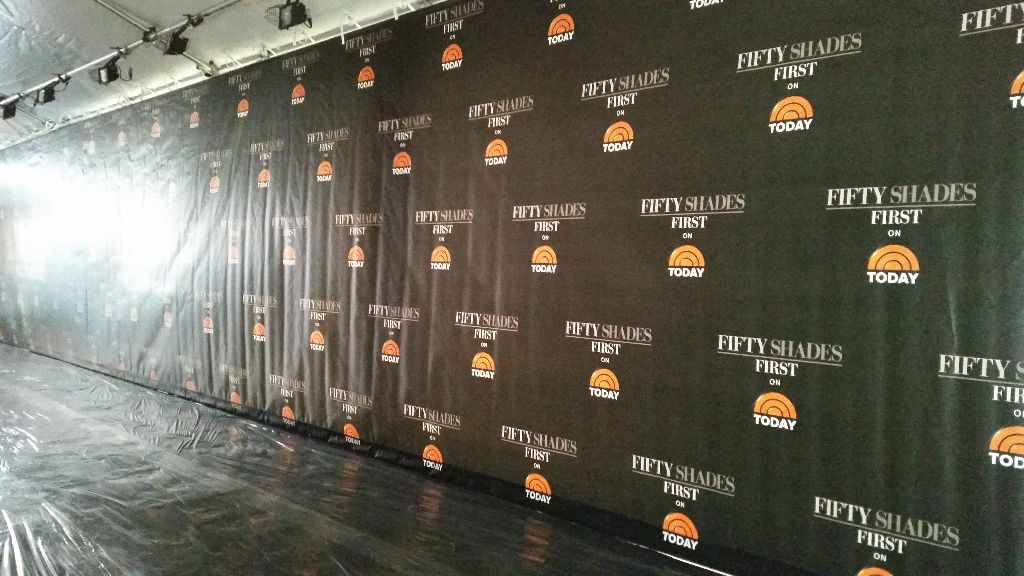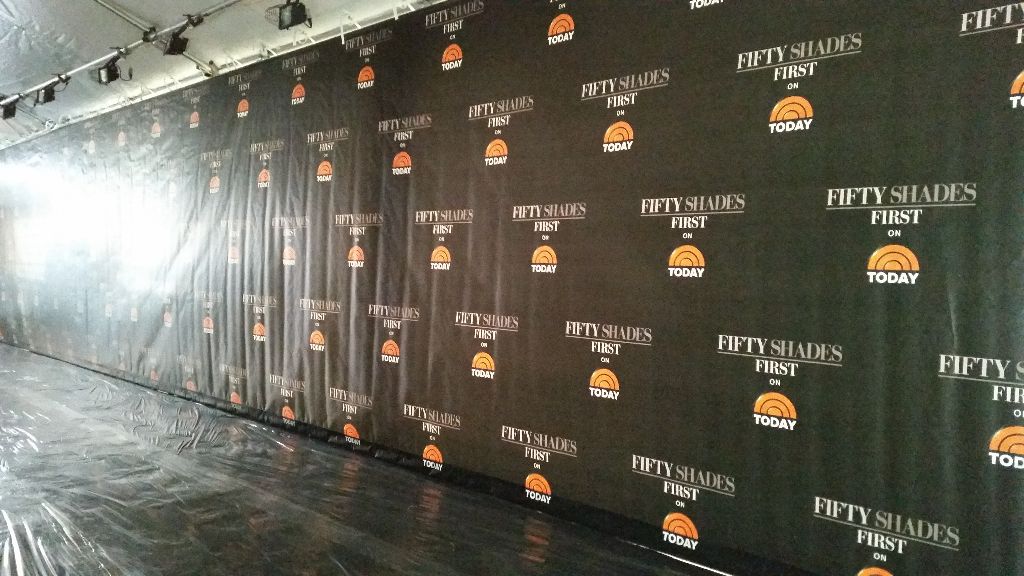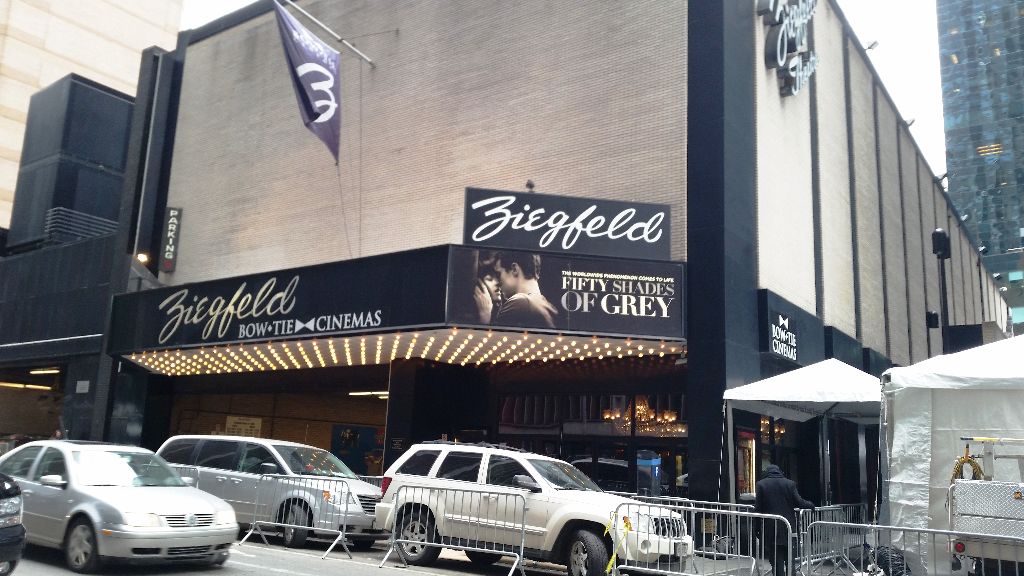 © 2015 – 2018, 50SHADESGIRLPORTLAND . All rights reserved. All information and materials contained on this website including text, photos, and logs are for the exclusive property of 50shadesgirlportland.com. Content cannot be reproduced, distributed, transmitted, displayed or published without consent from the author of the website.