FSOG MOVIE BURRARD IRON WORKS AS PORTLAND BAR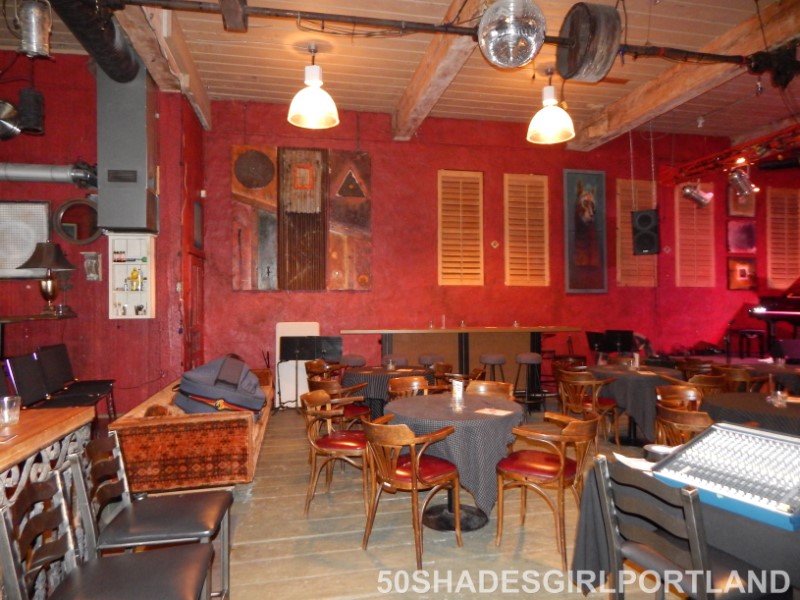 The Burrard Iron Works Building near the Gastown area of Vancouver BC was the location used for the bar in Portland in FSOG. They also filmed the famous scene of Ana Steele (Dakota Johnson) vomiting "spectacularly on to the ground" in front of Christian Grey (Jamie Dornan) and spurned Jose (Victor Rasuk) at the back of a pub. . She is out celebrating her final exam with best friend Kate Kavanagh (Eloise Mumford) and drunk dials the mysterious Seattle billionaire. Of course Grey tracks her down and takes control. About 75 local extras played students, coming and going from the bar set in the Burrard Iron Works building to the big white tent in the photo below. Inisde the building is a large club set up area where they entertain with bands. The filming for the scene was mostly done in the front area of the main floor. The exit door used is actually down a level with the doorway leading out to a driveway area. The night exterior filming took place at the rear of Burrard Iron Works under the Main Street overpass with nothing much visible to anyone outside production. Ironically the bar referenced in the book does not actually exist in Portland. Also filmed here in a upstairs apartment is Ana and Kate's Portland Apartment
I revisited the building and was able to get access to the driveway that leads to the back of the building. I was looking for this entrance that is shown in the trailer. It is not on the street front of the building. I ended up walking down the gravel driveway and found it at the rear side of the building. The building is now being used as a art gallery and the art is displayed inside the upper rooms. I also went around to the other side of the railroad tracks and fencing and was able to get some photos of the inside of the upper rooms of the building. These were shielded when they were filming.
I was able to get access to the inside of the building and was able to see the area they filmed in. They also used an upstairs apartment that is privately owned for Ana's Portland apartment. It is visible from the street side of the building.
The large cement building is visible down the street from where they filmed the bicycle incident with Ana and Christian. Also near is the bookstore, coffee house and the block used for Anas apartment.
More photos in the photo gallery.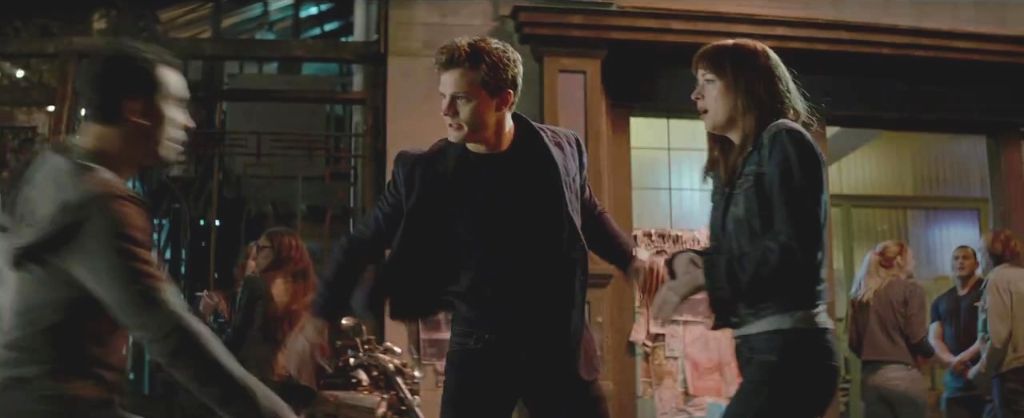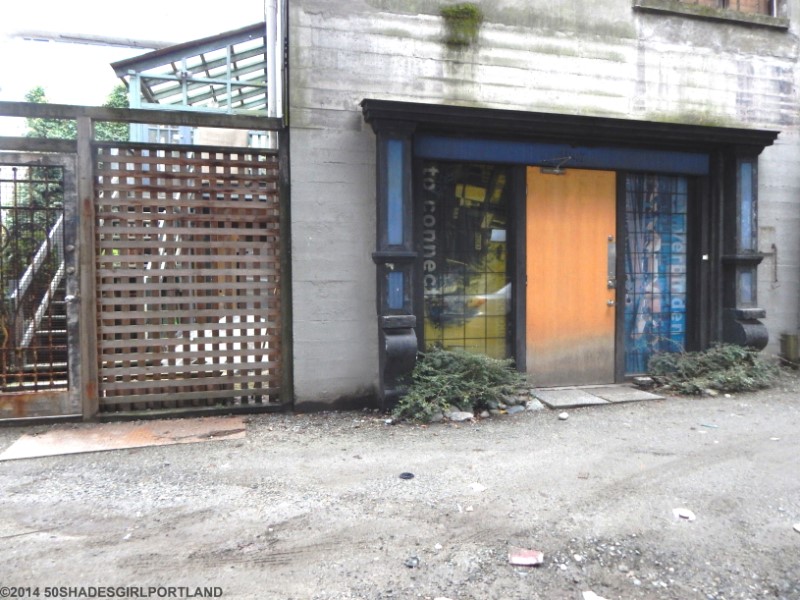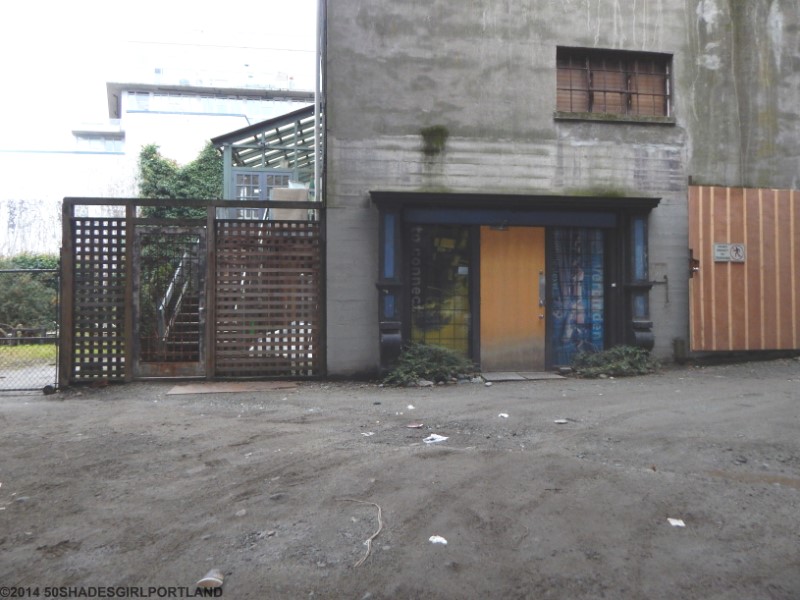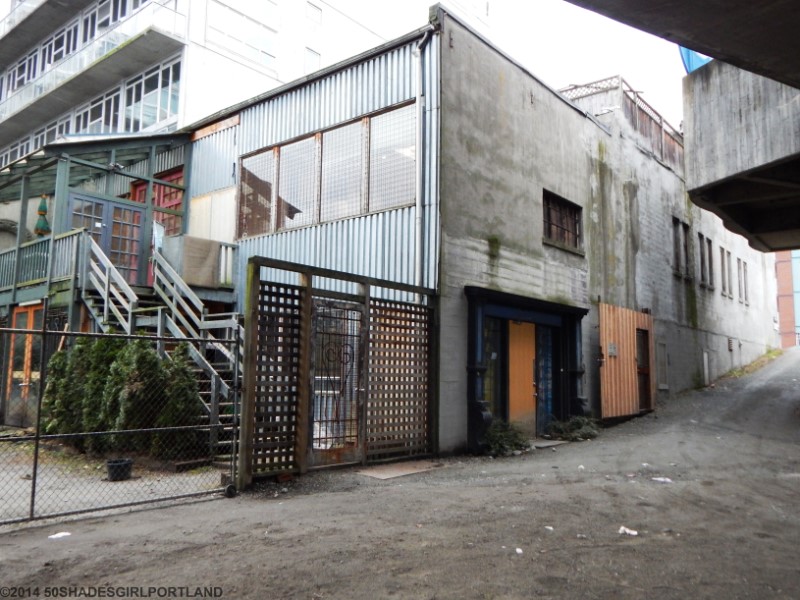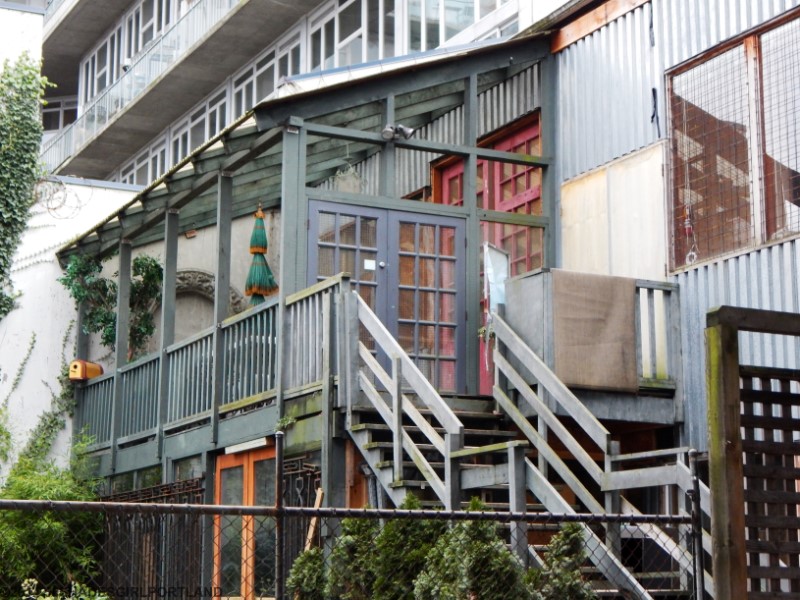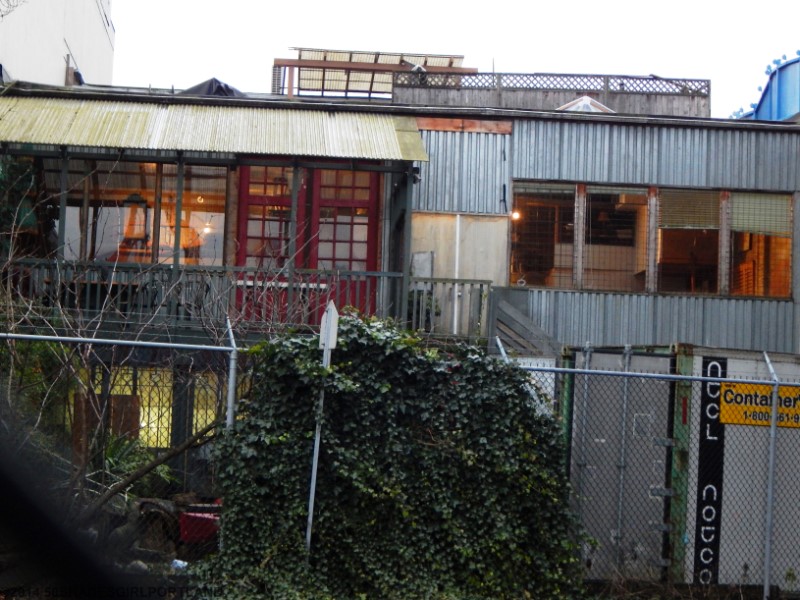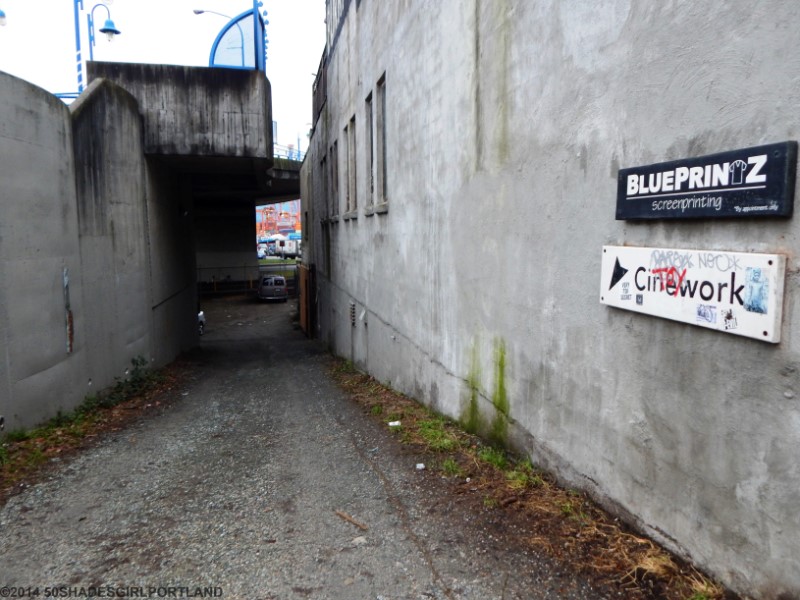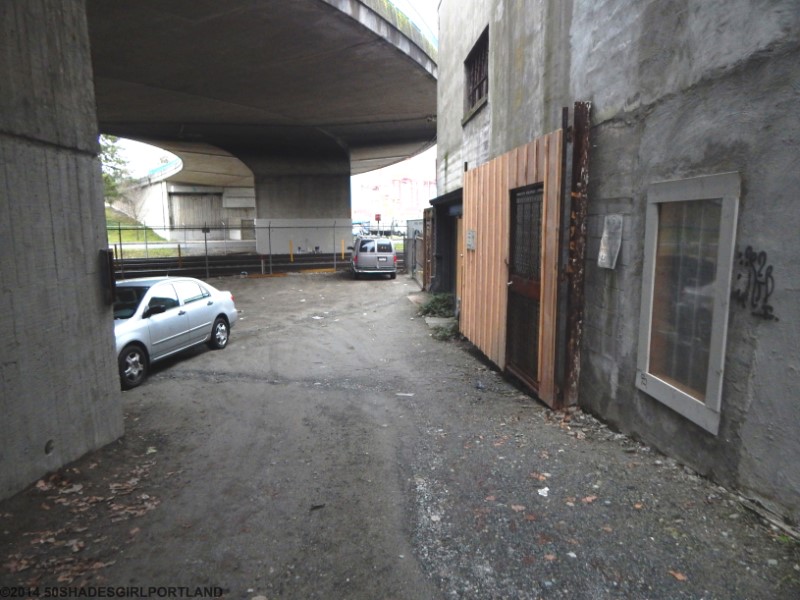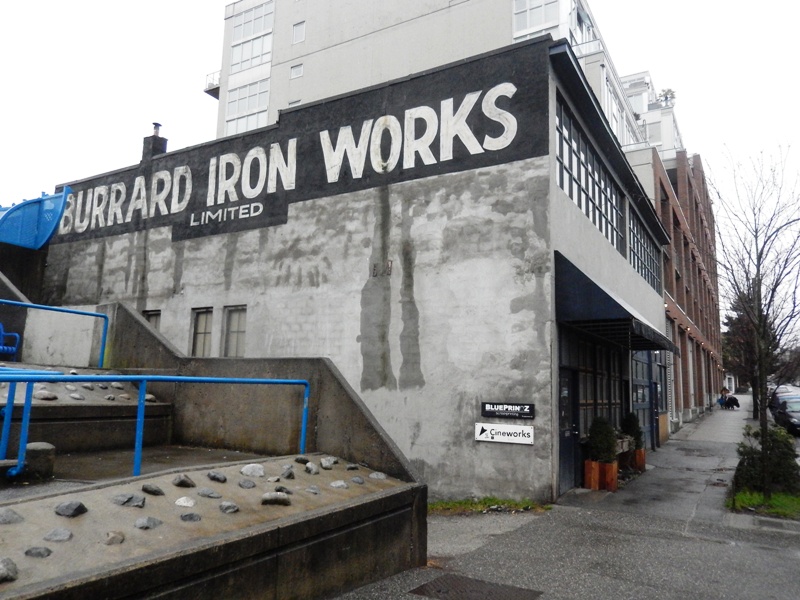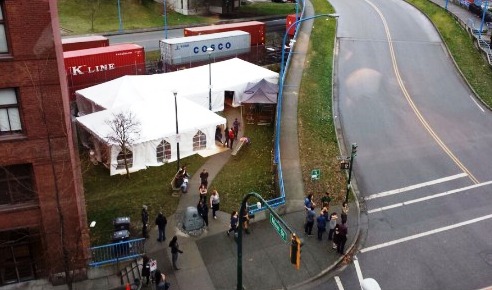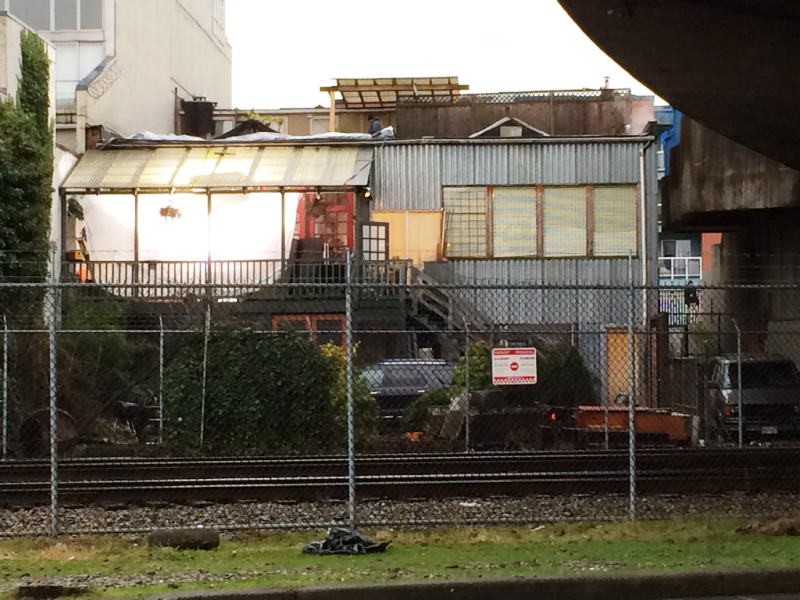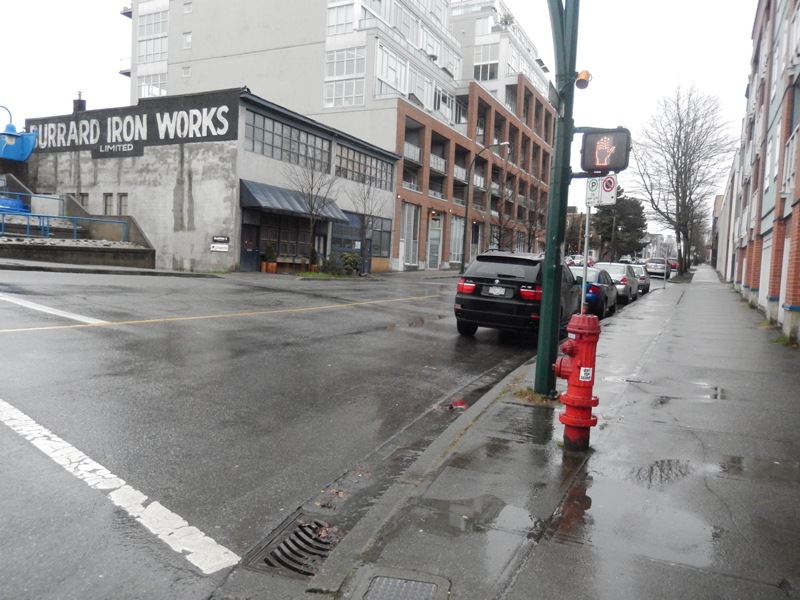 Credit YVR Shoots
Update with this pic from inside the Bar Filming that was just released: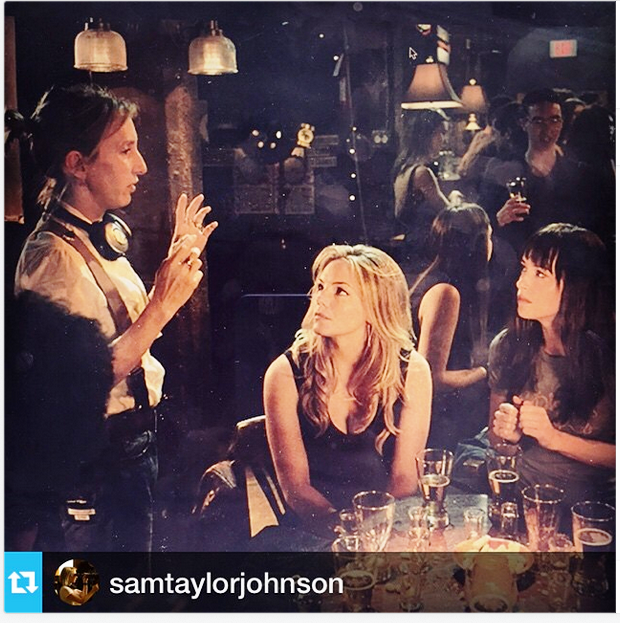 These are all inside the bar area where they filmed. They were setting up for a Jazz festival when I was there.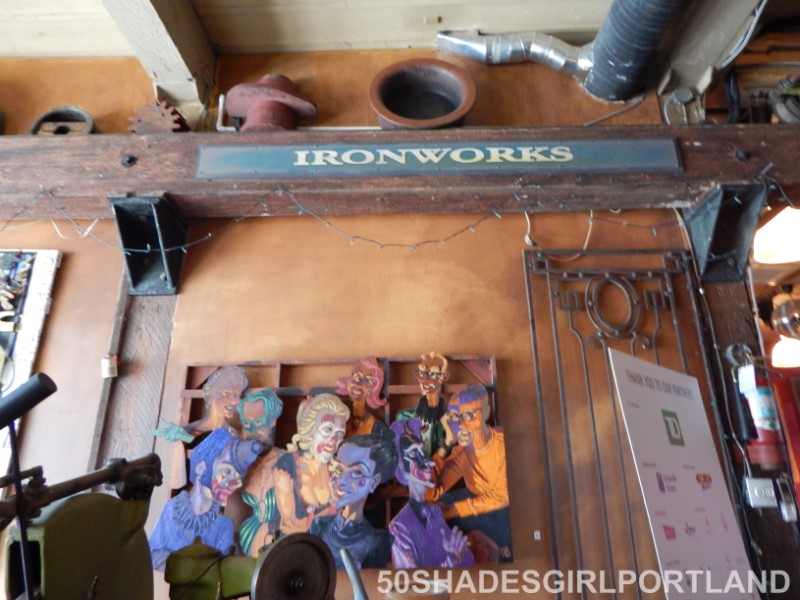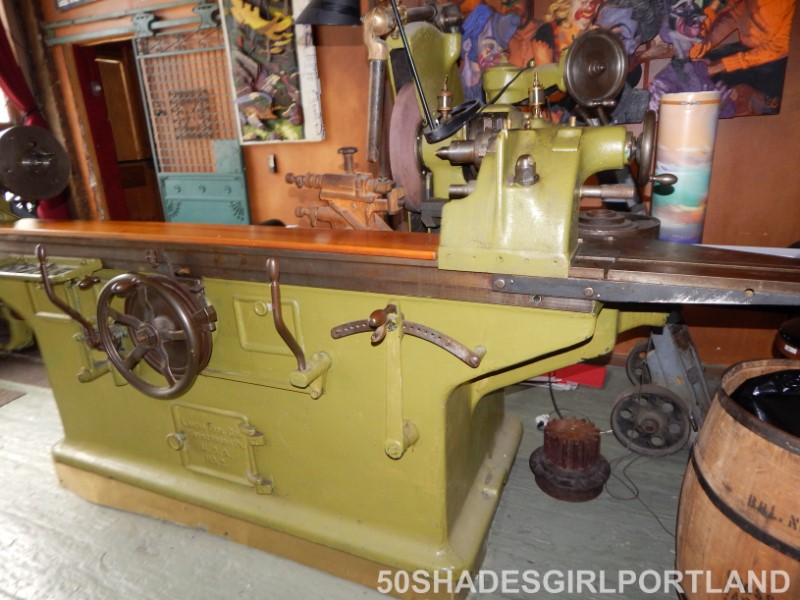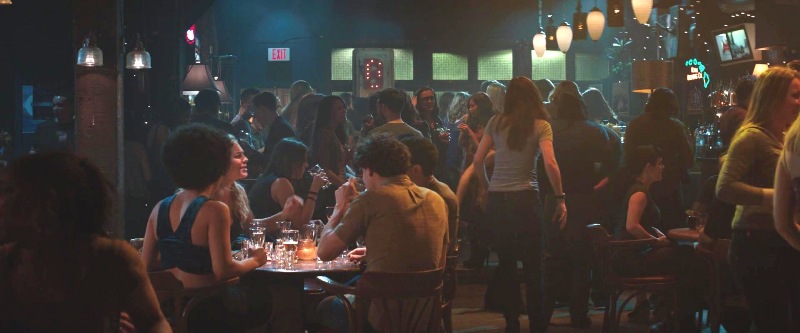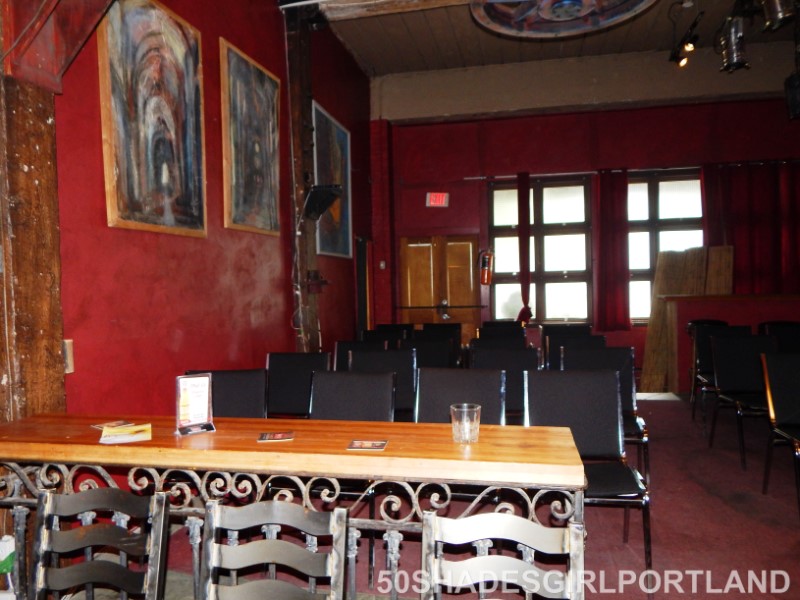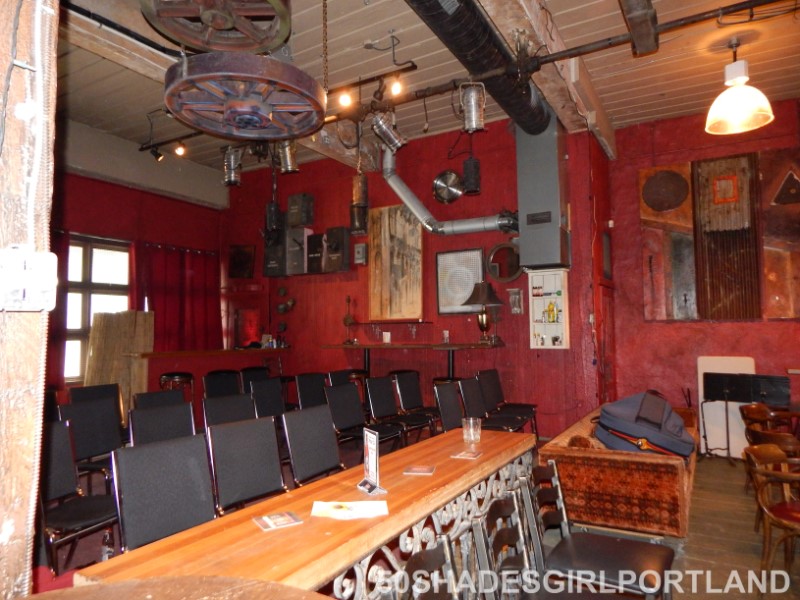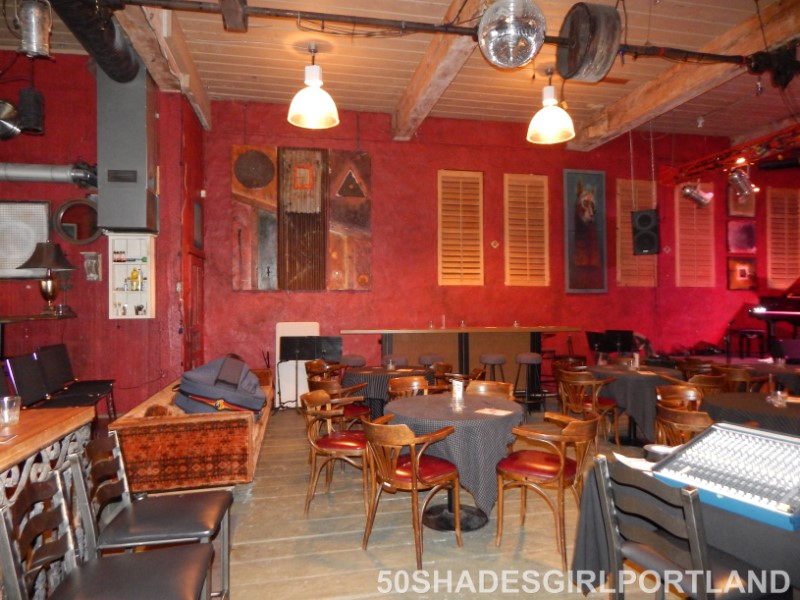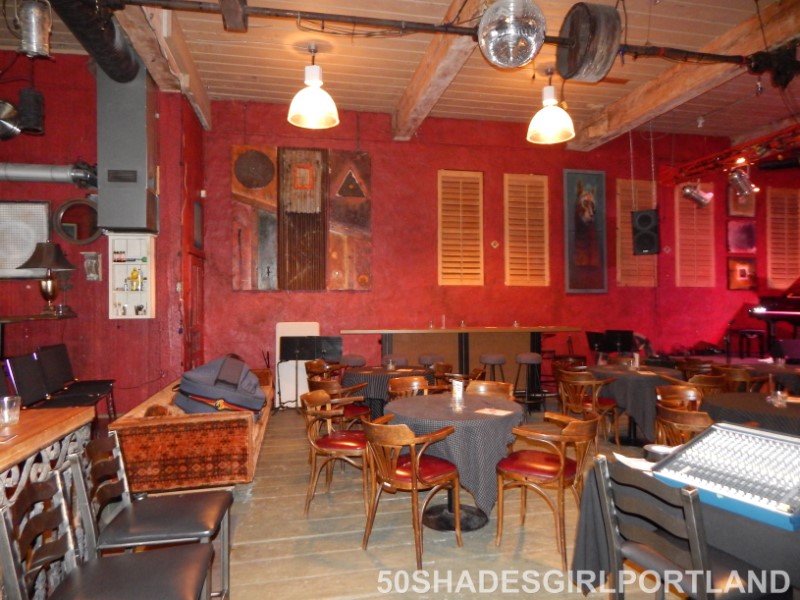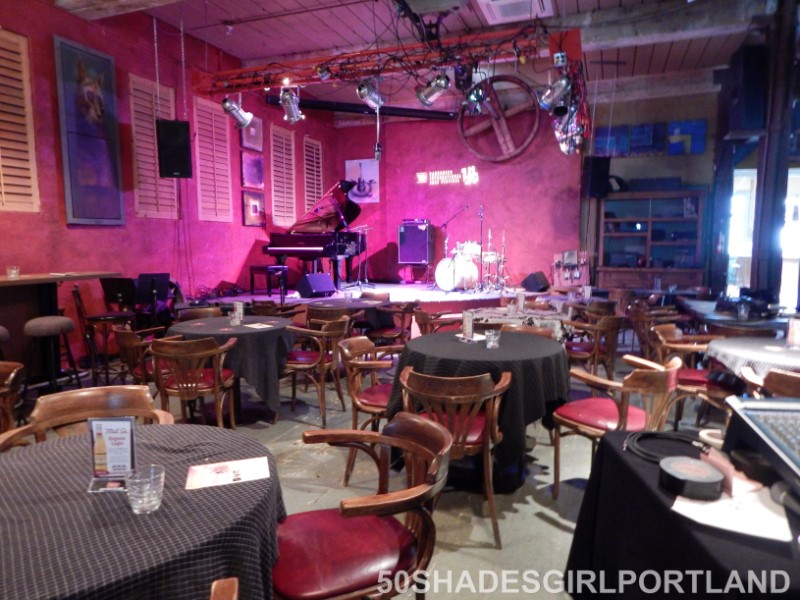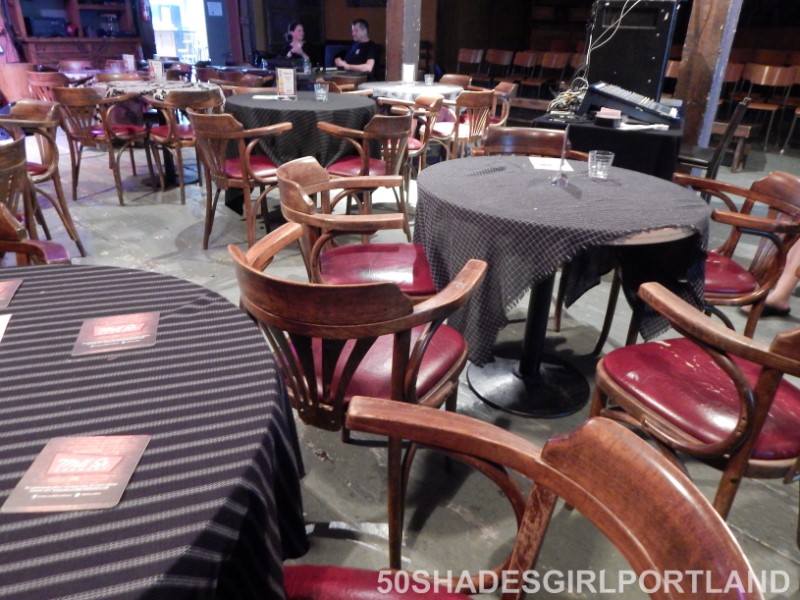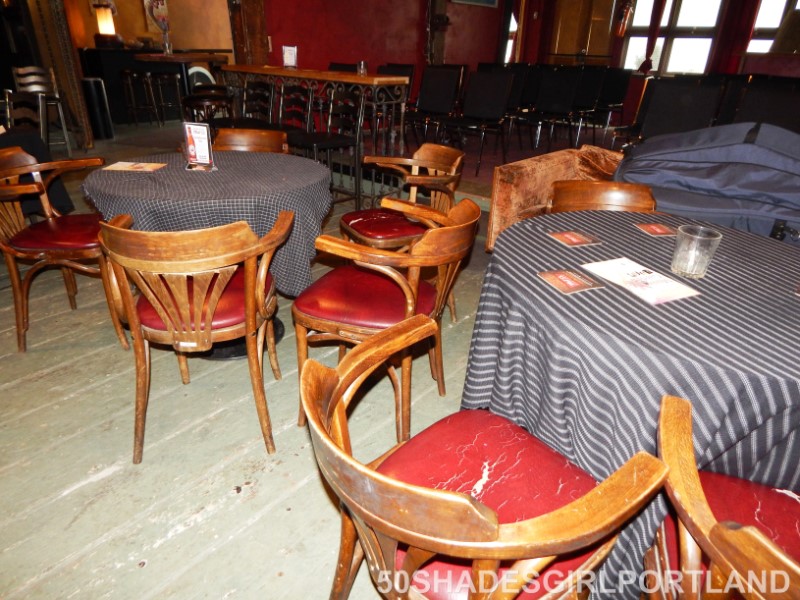 This is the long bar they used for the filming. It was moved to a different area.