FSOG RESHOOT FILMING FIRST LOCATION **UPDATE IN THE TRAILER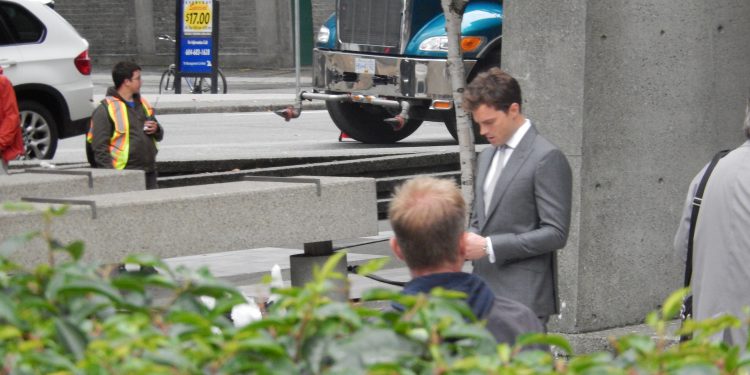 When I was watching the new second trailer I was surprised to see Jamie as Christian Grey doing a scene which was done during the first day of the reshoots. It was done exiting a random building. He comes out and looks to his left, stops a moment then goes on and stops again and looks at his phone. During this filming I was standing up on the sidewalk looking down on the filming. I didnt realize that his looking my way was part of the filming but there it is in the trailer. Here's my video on the filming and clip from the new trailer. Hello Mr. Grey.
You can see the story of the reshoot and more photos here.   Lots more photos in the photo gallery.
These are from the new trailer. Fiftyshadesmovie.com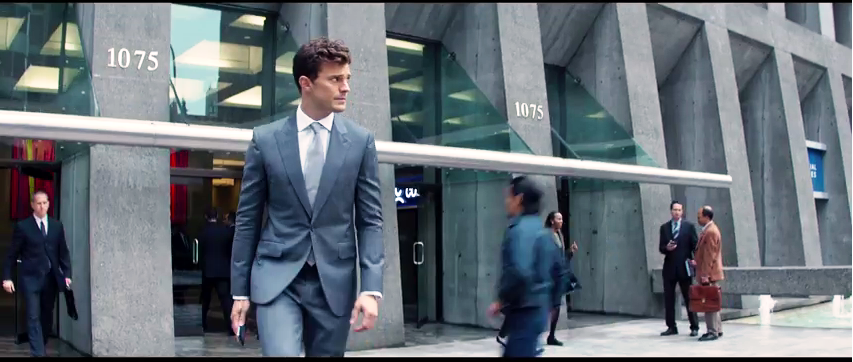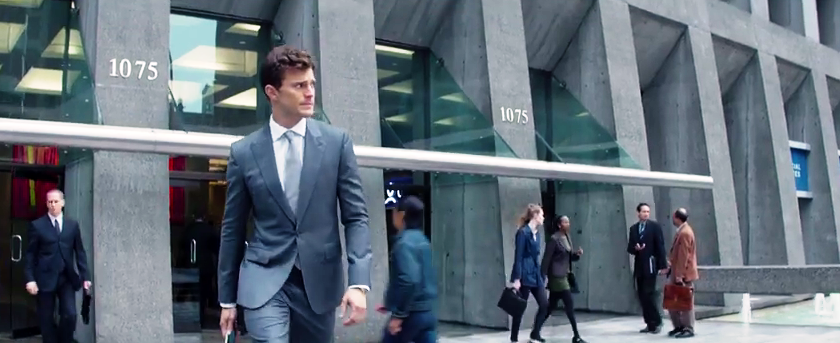 I am definitely in his sights about .09 in the video.