FS DARKER/FREED FILMING AT 9200 GLENLYON "NOKIA" BLDG. MAR 10/MAY 4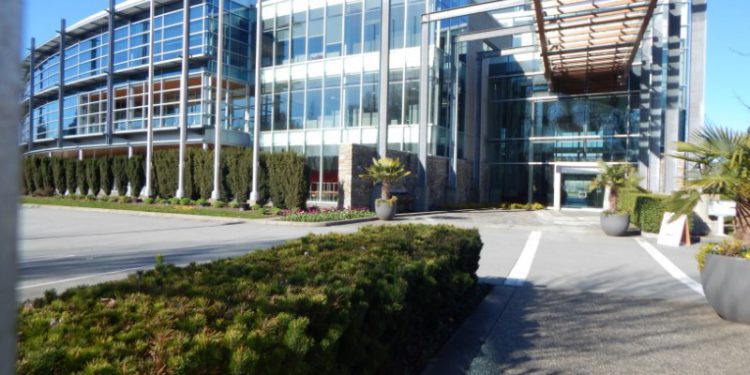 The production filming for Fifty Shades Darker/Freed moved out of the Gastown area of downtown Vancouver BC last night and relocated out near Burnaby for the day. The buildings location is 9200 Glenlyon Parkway, which is a large glass front building located in the center of a sprawling business park of several other businesses, parking and lovely walking paths and waterways running through it. While I was driving to it I noticed several other "film signs" for other filming that is happening in the same area. According to @whatsfilming the other filming around there is Wayward Pines and The Solutrean.
For this Darker/Freed filming the street was lined with production vehicles, trucks and vans. The building they are using was surrounded by a metal fence and had a guard stationed at the entry to the parking lot. It was easy to see the huge building from the street through the fencing. All of the filming looked to be inside the building with the addition of some trees and greenery outside the window area. It looked like they also were adding greenery to the large light that was set up to use. When I went there early in the morning they were still bringing in gear for the day and setting up. I did not see any actors arriving. Here's a few pics from the day.
UPDATE: Fifty Shades production filmed here twice during the time filming in Vancouver BC. The first was March 10, and then they went back for more filming May 4th. I think they filmed here for Darker and it was never shown. I am sure the filming in May was with Freed during the doctor visit. For Fifty Shades Freed the office they used looks to be on the ground floor possibly one of the ones along the front of the building.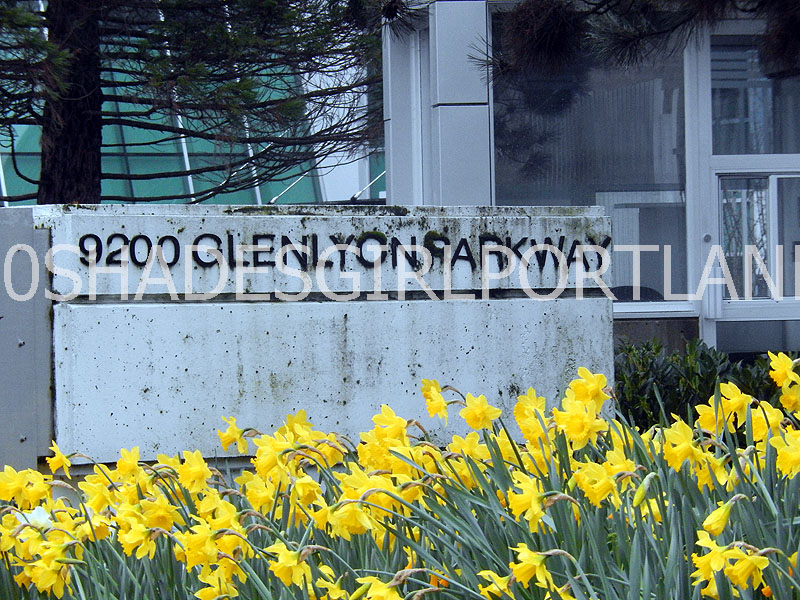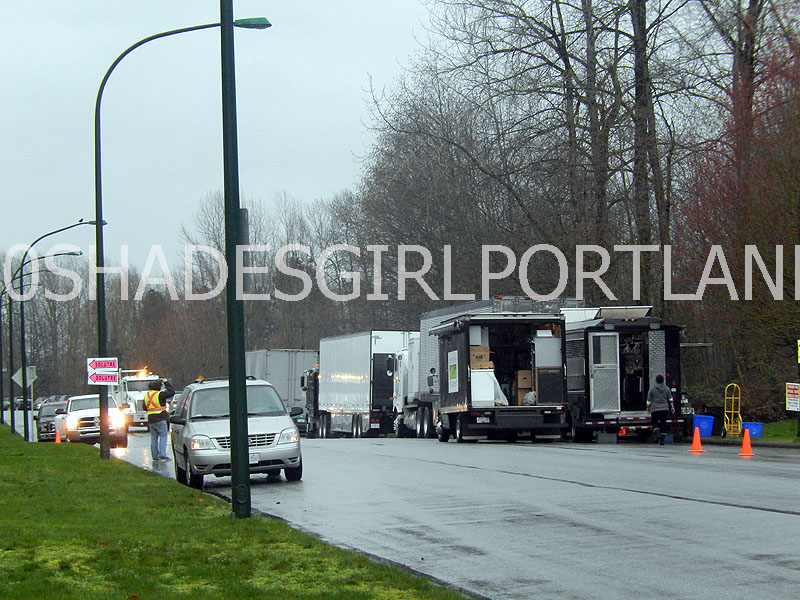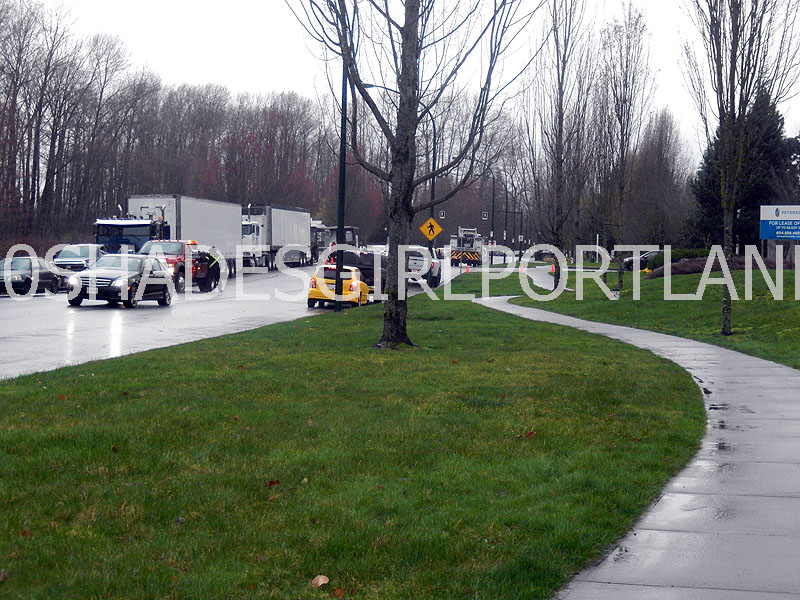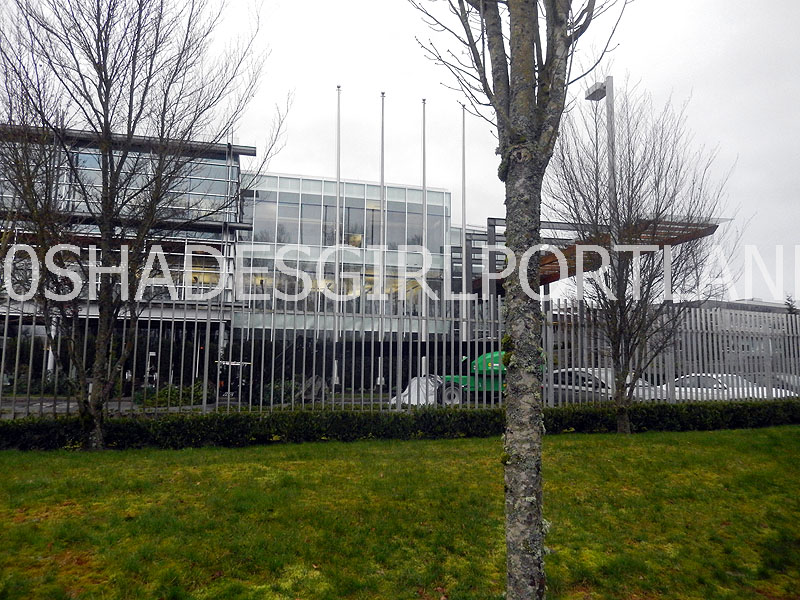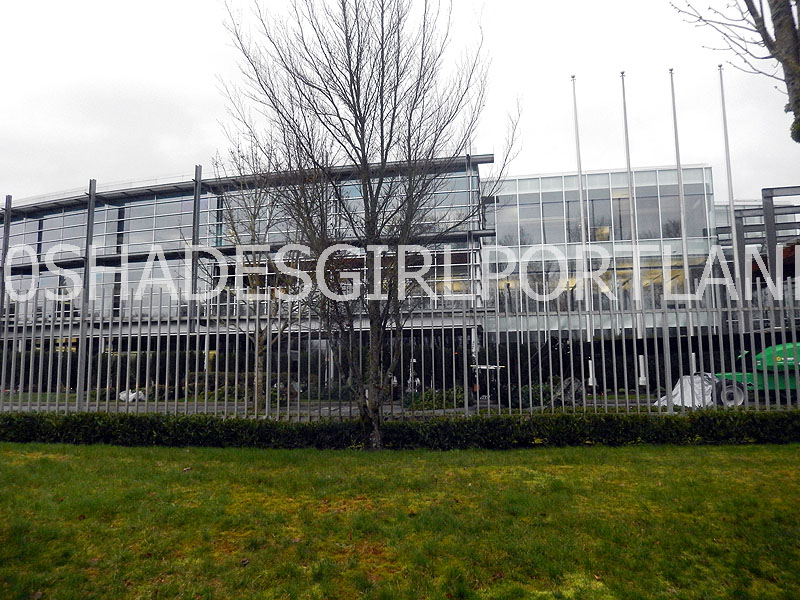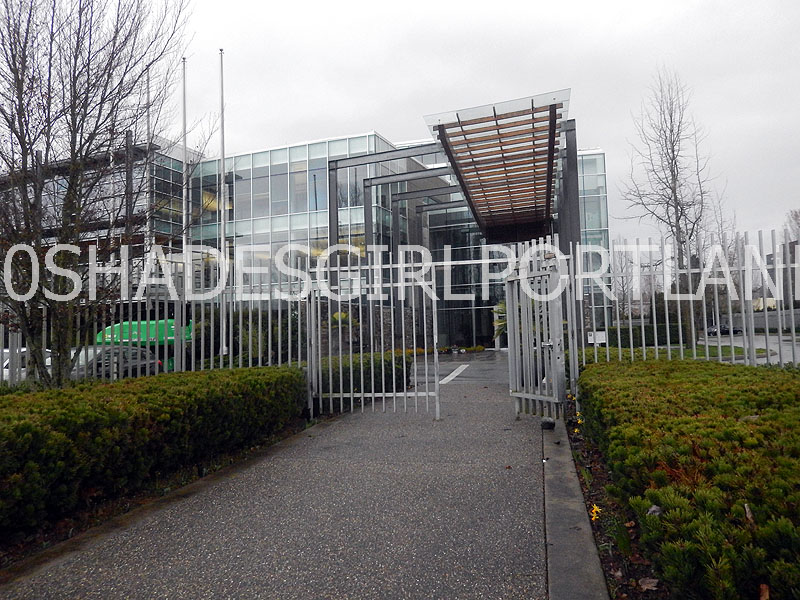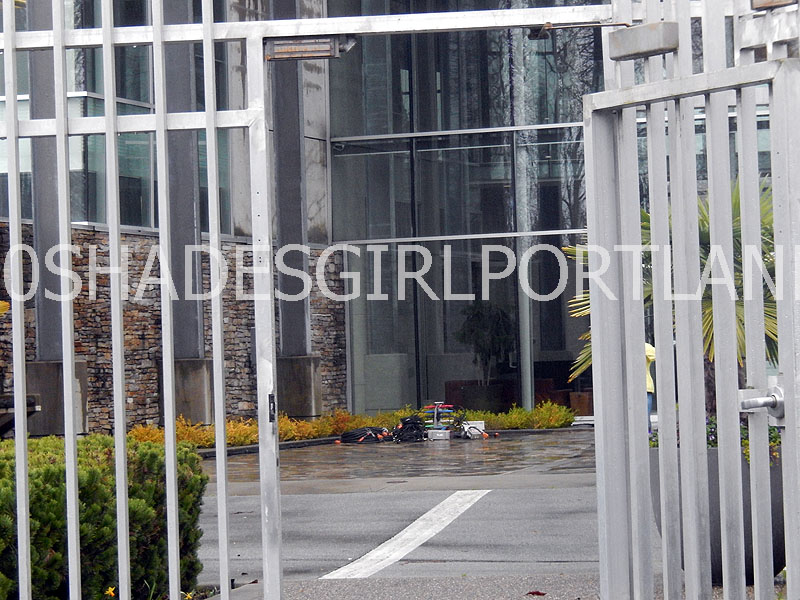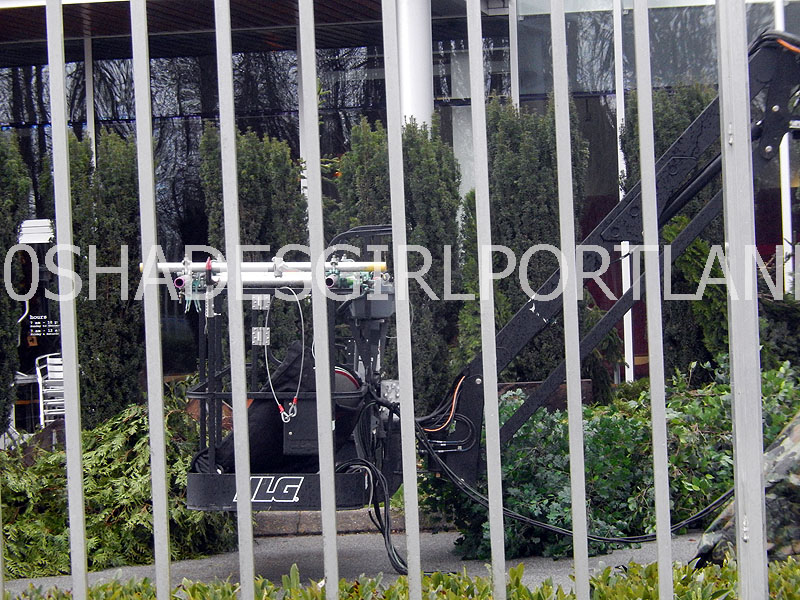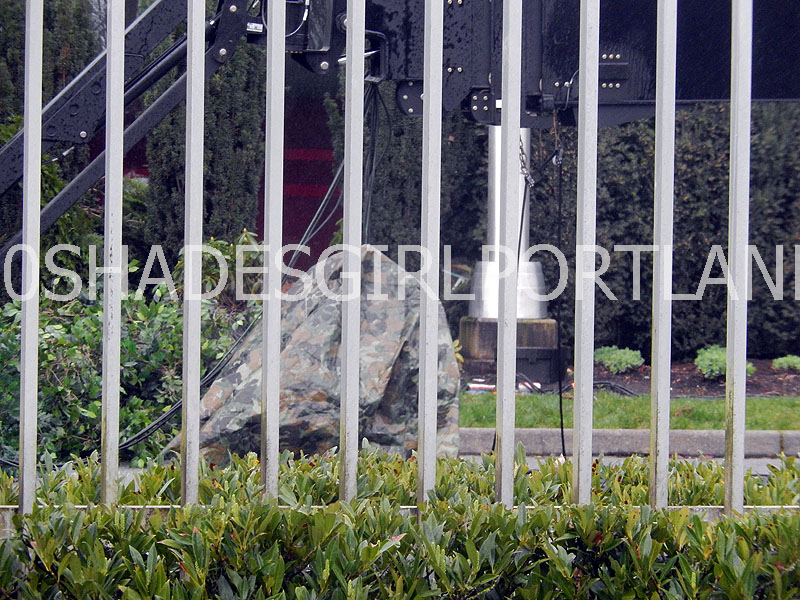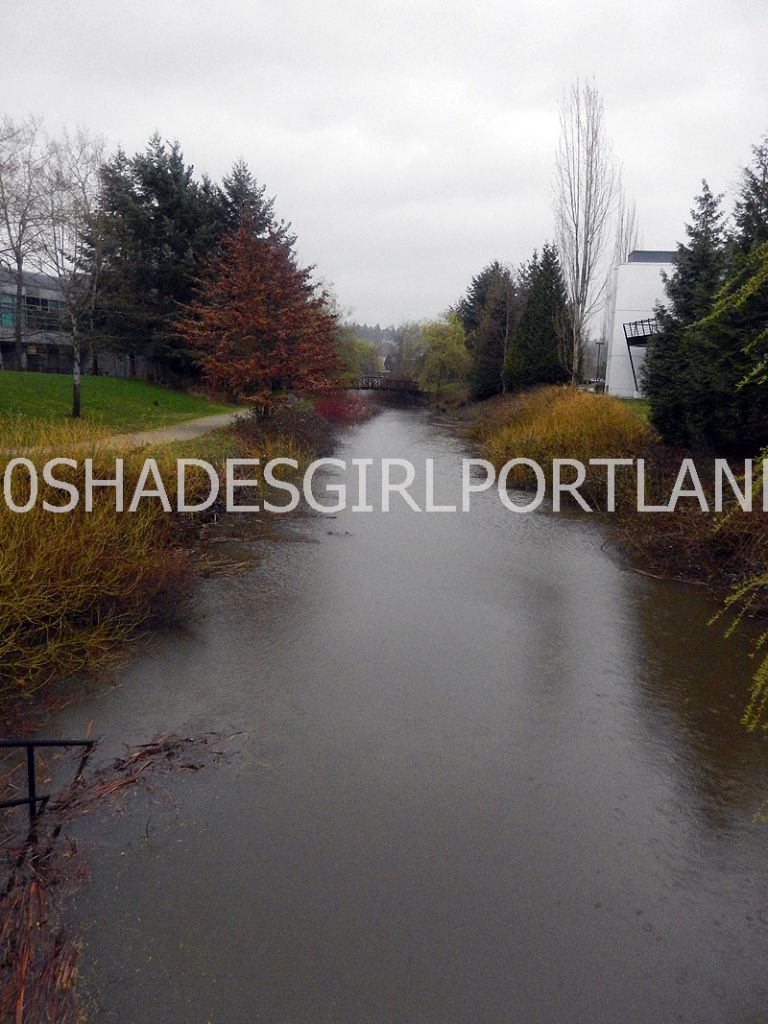 UPDATED PHOTOS INSIDE THE BUILDING: