FS FREED Movie Location Cecil Green Park House Interior Part 3 of 4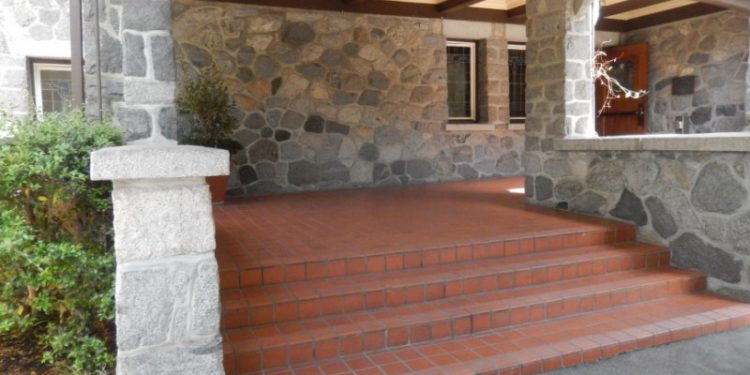 The lovely Cecil Green Park House sits at the tip of the UBC campus, near the edge of a high cliff overlooking the ocean. The huge house and property was used for filming Christian and Ana's own home. The production initially filmed for 2 days at the house using the entrance, driveway and inside one of the upstairs rooms and near the stairway. They returned at a later date for evening filming on the extensive grounds between the house and the cliff. This was used for filming the meadow for FS Freed.
I was able to take a tour of the inside of the house and see all the rich woods, stained leaded glass and the beautiful glass sun room. Some of the filming took place at the outside entrance to the house with Jamie, Dakota and Airelle for FS Freed. They also used an upstairs room for filming which was seen from outside with lights focused on the windows. I believe they also filmed near the stairway on the main floor. Here are photos from inside this lovely home.
You can see more of the filming at Cecil Green here:
More information about the Cecil Green Park House can be found at their website.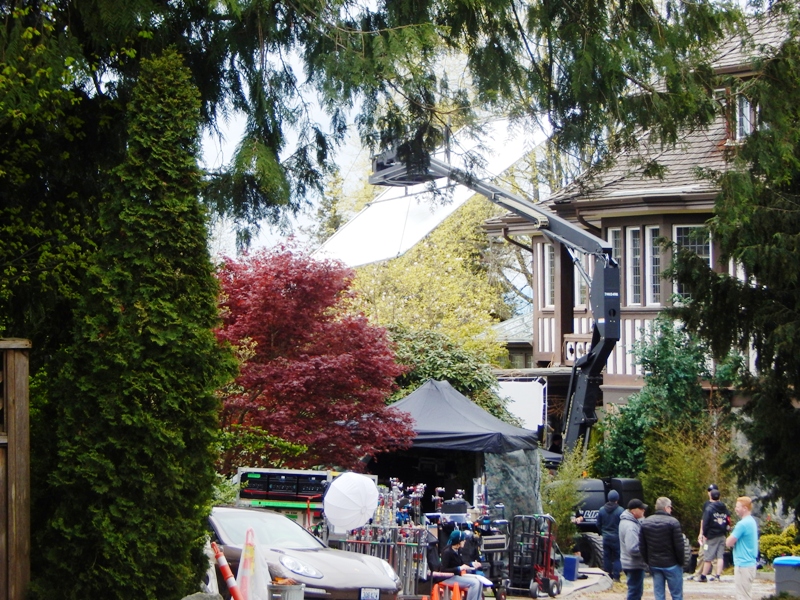 You can just spot Dakota standing at the entrance filming this scene.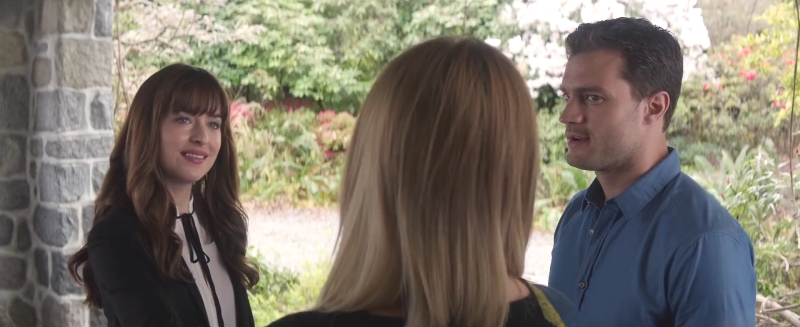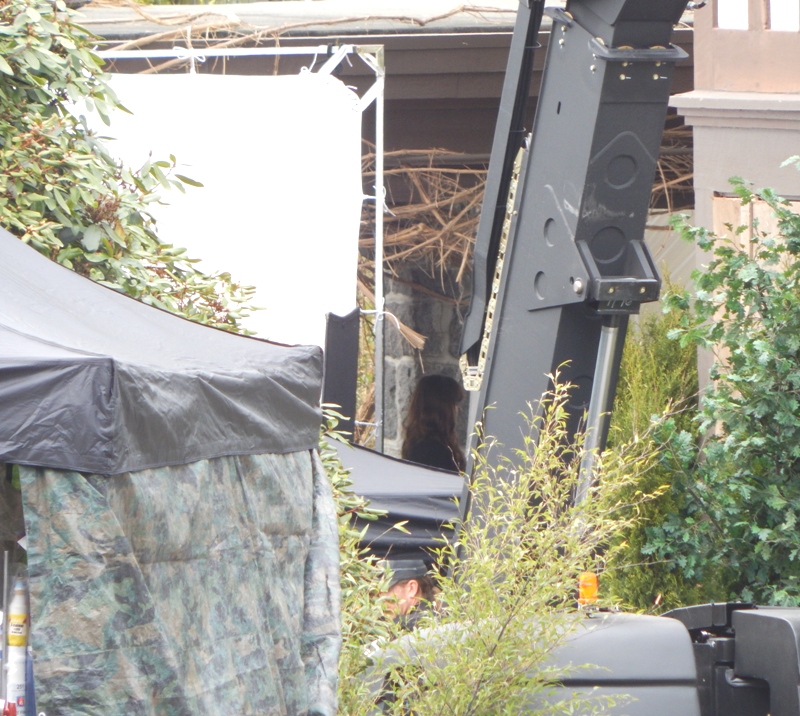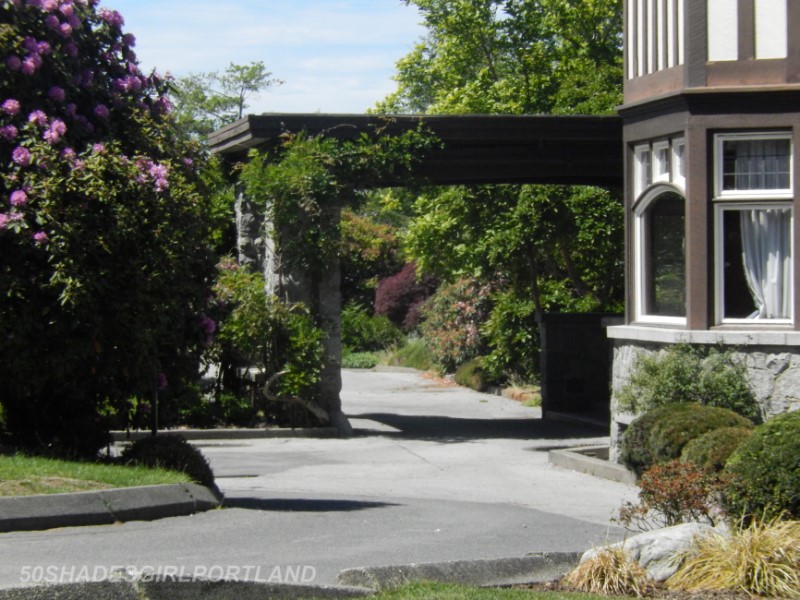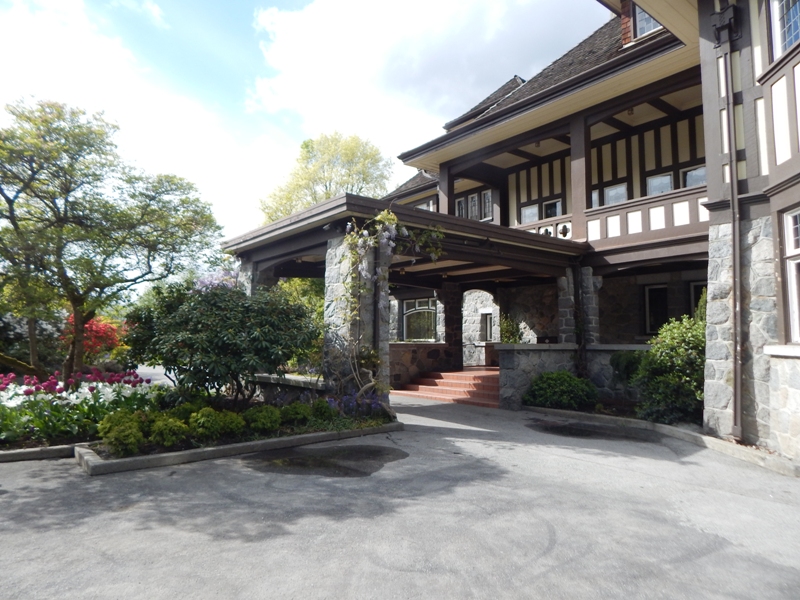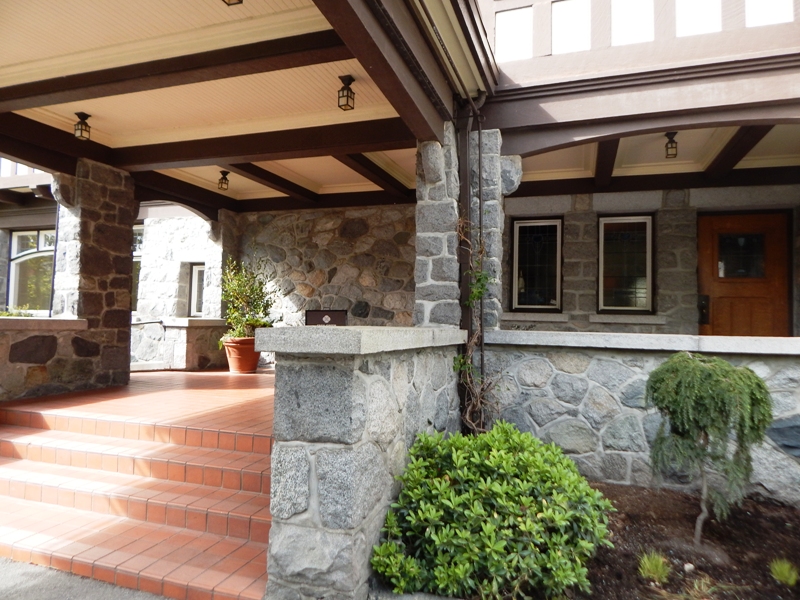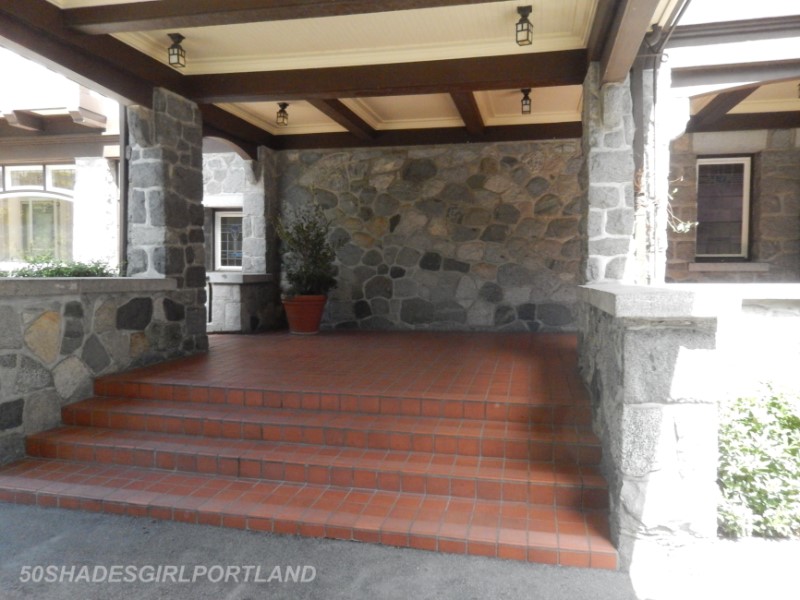 Hello Gia Mateo!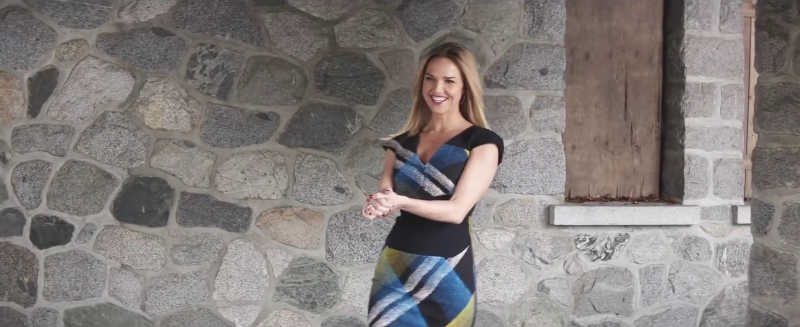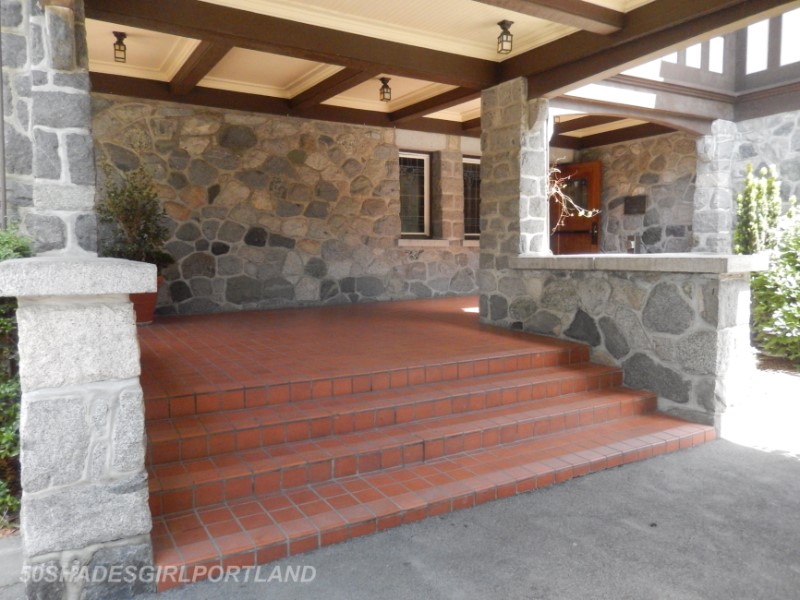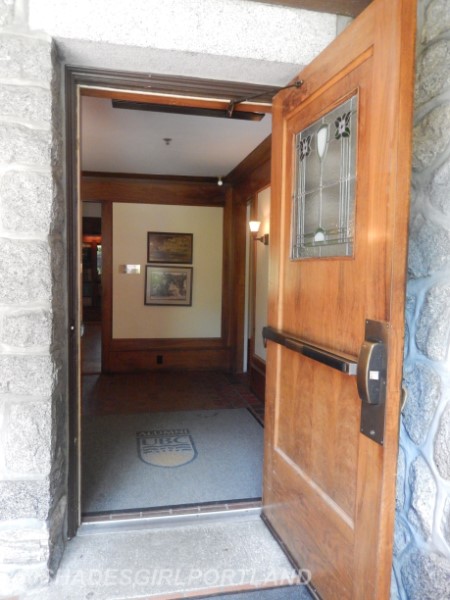 Here is the area they set up for the this scene. You can see the drapes to the left and the bookcase we see in the Fifty Shades Trailer.  Also the windows in the background.